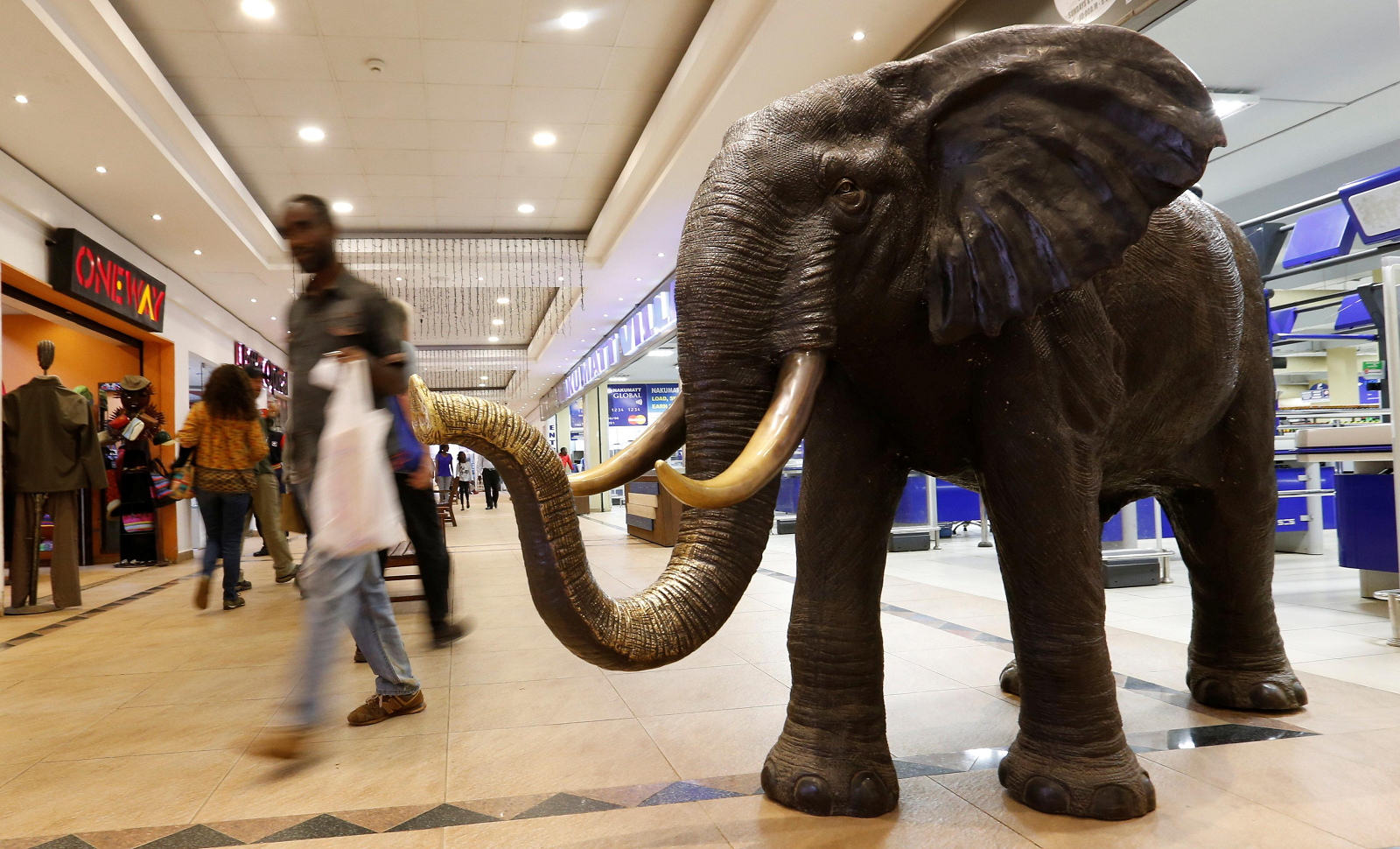 In room 106 on the first floor of Utalii House, 31st August 2020 will not be a normal day. There will certainly be a beehive of activity as the fate of one of Kenya's iconic corporate brands will be sealed by the auctioneer's hammer.
On that Monday, from noon, the clock will start ticking fast for Nakumatt Holdings, which operated the now defunct Nakumatt supermarkets, as Igare Auctioneers, a little known auctioneering firm, executes the sale of the business empire's arguably priciest asset: Nakumatt headquarters sitting on 10 acres of land along Mombasa Road.
T***c loans
Igare Auctioneers, which is based in Eldoret, will be selling the Nakumatt CEO Atul Shah's asset registered under the name of Collogne Investments on behalf of Bank of Africa, which is seeking to recover Ksh700 million advanced to the collapsed retailer.  The sale is subject to an undisclosed reserve price.
Igare Auctioneers is owned by Margaret Anindo, and has offices in Nairobi and other towns across the country. Sources at Igare said interested investors have already started showing interest in acquiring the property, marking the lowest moment in Nakumatt's decades of operations.
The High Court has given Bank of Africa the greenlight to auction the property, registered under Collogne Investments. Nakumatt closed shop in January with debts estimated at Ksh30 billion – including Ksh18 billion to suppliers, Ksh4 billion to commercial paper holders and the rest to banks. Nakumatt secured several loans from Bank of Africa between 2013 and 2015 to pay suppliers before it was brought down by what is seen as poor management and debt-powered expansion.
The banks have been more aggressive in pursuing their loans, with assets worth Ksh3.68 billion linked to Mr Shah and his family targeted for seizure. DTB is owed Ksh3.6 billion, Standard Chartered Ksh900 million, KCB Ksh1.9 billion, Bank of Africa Ksh328 million, UBA Ksh126 million and GT Bank Ksh104 million.
When the hammer goes down on Nakumatt head offices, these other banks will be sharpening their scalpels for the next asset seizure to recover their millions and billions.
A document prepared by Peter Kahi, the administrator, lists other properties that include a Ksh2 billion property in Nairobi owned by Collogne (now under auction of Bank of Africa), Park View Shopping Arcade worth Ksh600 million, a Ksh220 million plot in Westland under Nakumatt Investments, an office block valued at Ksh350 million in Mombasa and River View Plaza, which is worth Ksh200 million.
"Under instructions received from Oraro & Company Advocates, on behalf of their client, we shall sell the under mentioned properly by PUBLIC AUCTION together with all developments and improvements erected thereon," Igare Auctioneers said in a paid-up advert in the papers. "All that parcel of land known as TITLE NO. 209/11158 registered in name of COLLOGNE INVESTMENTS LIMITED P.O. Box 78355 — 00507 NAIROBI Or NAKUMATT HOLDINGS LIMITED OF P.O 130X 78355 -00507 NAIROBI."
What is at stake
This is a leasehold interest industrial-c*m-commercial property measuring 4.054HA or approximately 10.1 Acres situated off Mombasa road approximately 6KM to the South East of Nairobi City centre. It is about 400 metres off and to the left of Nairobi-Mombasa roadv(Mombasa Road) deviating at a round about 200 metres before Panari Hotel and Likoni Road onto road C .
 It is easily identified as Nakumatt Supermarket Headquarters. Erected on the land parcel are: three-storey office block, double-storey office block, single storey office block, double-storey clinic, garage, Godowns, shades, powerhouse, call centre block, temporary stadium, changing rooms, gardener house, small temporary gazebo and gatehouse.
The undeveloped section is under cabro paved parking lots, playing field and small garden. Access into the subject property is via a double opening and single leaf grilled metal gates.
Conditions of Sale
All intending purchasers are requested to view the property and verify the details for themselves as these are not warranted by the auctioneers or their charge. Interested bidders will be required to deposit a bidding fee of Ksh1,000,000 with the auctioneer.
According to the notice, bidders are to view the property between 10.00 am and 5.00pm and Igare Auctioneers will assist the bidders to point out the propeerty.
A deposit of 25% will be paid at the fall of the hammer and the balance be paid within 30 days to the charge.
Nakumatt, which started off Nakuru Mattresses, had more than 60 outlets across Kenya, Uganda, Tanzania and Rwanda. However, its financial problems led to empty shelves and store closures that eventually culminated in the demise of the supermarket giant.