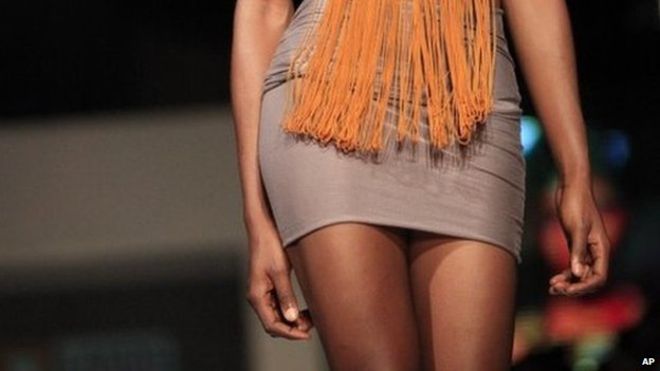 Recently, news that E*******n Cabinet Secretary Prof George Magoha planned to introduce uniforms for university students went viral. While the news were fake, one university has moved to regulate students' dress code.
In a memo, Mt Kenya University Associate Dean of Students Martin Muiruri has warned that persons dressed in clothes/pants revealing private body parts will be denied access into the University premises and will be required to go back and dress decently.
"The student's handbook article 15.0 (page 20) stipulates the dress code expected for students as follows: students are expected to dress decently and as per requirements in line with their training, the faculty ethics as well as in keeping with societal norms and expectations," the memo adds.
Muiruri says male students should have well-groomed hair while female students should not wear see-through clothes, bare-backs/belly from waist to neck, or low breast cleavage or micro-minis.
The memo brings to mind demands by schoolgirls in 2012 that they be allowed to wear miniskirts.
Then E*******n minister Mutula Kilonzo (now deceased) backed them saying the reaction was a manifestation that the e*******n sector was still being governed by outdated rules and regulations.
"I am in total agreement with them. Why do you dress a schoolgirl like a nun? These girls do not want to be nuns; they want to be modern like Mutula!" said the minister.
Women rights activists have also been campaigning for non-interference with one's dress code following instances where male chauvinists harassed or molested those dressed in mini-skirts leading to my dress, my choice demos.
However, Mt Kenya University is not the first to ban students from wearing "indecent" clothes.
Bugema University in Uganda in December last year banned female students from wearing mini-skirts, lipstick, earrings, bangles, coloured nails, trousers and sleeveless tops while in the institution's premises.
"No student should come back with the above mentioned next semester. Culprits will face university disciplinary committee for serious action," a notice issued by the management said.
However, a student, Robert Bwire moved to court saying the order was a threat not only to constitutionalism and rule of law but also to Uganda's efforts to respect, promote and uphold rights and status of women.
Read: Ukur Yatani appointed Treasury CS in acting capacity
Kisii and West Pokot county governments also don't allow employees to wear mini-skirts while on duty.
In 2014, Kilifi county also introduced a Mini Clothes Bill banning mini-skirts and sagging trousers.