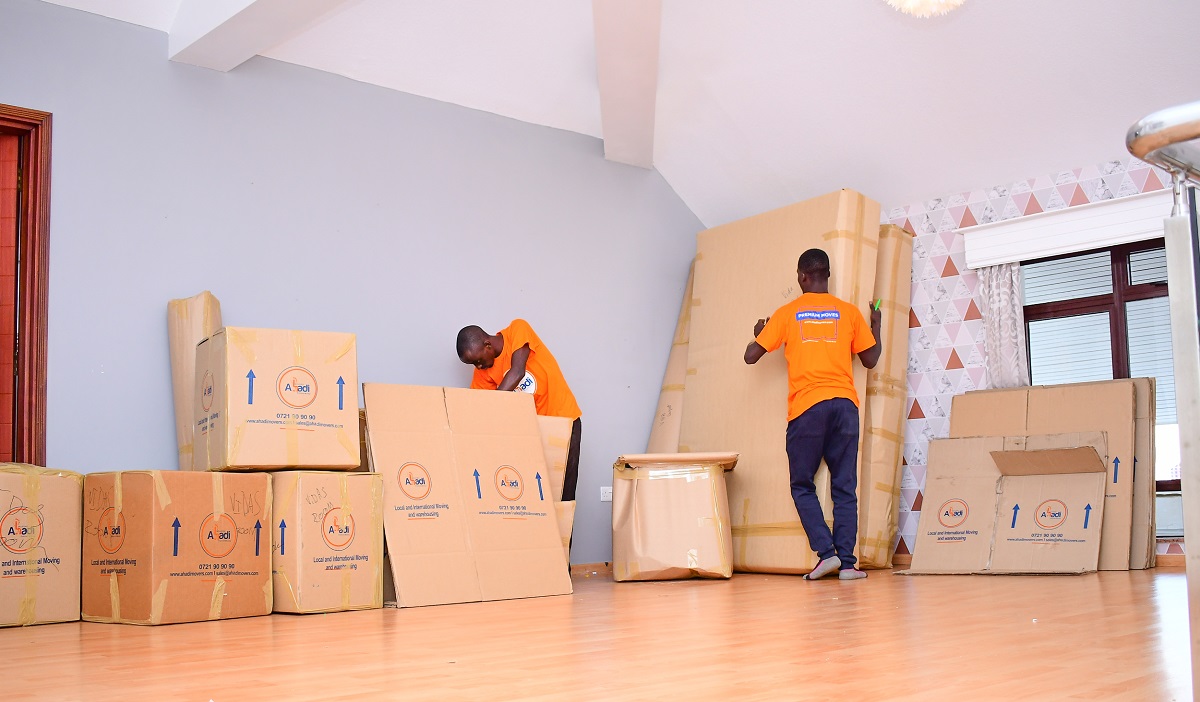 It is that time of the year when we check our to-do lists in terms of resolutions and probably celebrate what we have achieved in the 365 days.
While evaluating why we didn't cross out other resolutions we had, it may come as a surprise if most of the listed issues never got done.
But when moving house, have you ever counted this as an achievement?
Moving house in Nairobi
If there is a resolution that gives people headaches in this city, it is moving house.
There are several reasons why this is a pain for most people with the first being the affordability of an abode.
While many people in other countries would want to live closer to the city, Nairobians want to move further away from it for various reasons. In addition to sky high rents for decent housing, there are other factors like pollution, traffic jams and crime.
If you are in that phase where you have to move, the above reasons should not be the only ones you consider.
Here is why.
Unless you're privileged in terms of money, house hunting becomes another job for you.
Most of the agents who promise you housing online are mostly scammers who end up disappointing by giving you a raw deal, usually.
House hunting can be tedious but nothing good comes easy so be ready to tour the areas you're planning to live in to understand the terrain, how the security is and who your neighbours could possibly be.
If you're not into this and you can let others do the work for you, then be willing to spend money before you get your ideal house.
Another cost comes in the way of the location you plan to move to.
If your pockets allow you to live in a suburb away from the city centre, do not move into a location that will leave you starved of cash in these economic times.
Always look for a house in an area that is quite affordable for you.
In Nairobi though, the idea is you can't have your cake and eat it especially if you work in the city. With this, most people choose to live way out of town where rents are relatively affordable but sacrifice on sleep since they have to be up early to beat traffic jams.
Do the math and if the costs won't deter you, then move into the location that you are into.
Space is another key factor to consider when moving house. If your family has grown or shrunk, these are practical considerations that you cannot afford to ignore.
For instance, there are several retirees living in maisonettes in Nairobi but they do not utilise the space they have.
This means that unless they accommodate others, the space they have is going to waste despite the demand for it. For such, it would be ideal to move into a smaller house and let the bigger one to those who need it.
If you are looking for a house for ten people, again, you cannot be looking for a bedsitter. It means you have to look for space that will accommodate everyone- maybe not comfortably but in a way that there is at least some decent space between the inhabitants.
Amenities supply like water, electricity and drainage systems are also key.
You cannot move into a place where you are forced to swim in and out of the house due to flooding either due to leaking sewage or because it is a swamp. In addition, if the area has no reliable power or water supply, then it should be a pointer that it could not be your place unless that is what you choose.
Also, avoid buildings under construction since these will more often than not have issues with water.
Most landlords in Nairobi will prioritise water for their construction and not for the tenants so be wise when choosing a house to move into.
Family and friends also come in handy when making decisions to move house. How with they be affected? If it is family especially, how will the children get to school and if there are elderly members, how will they get around the house, to the hospital and church etc?
It is as important as having the cash to incorporate family in the moving decision if life should be bearable for everyone when you move.
All these decisions require money so always factor in the aspect of cash in all. You cannot borrow to move and expect to sustain that move on loans.
The best you can do is live within your means to avoid disappointment.
While there are many other things to consider when moving house, these are the key ones. Once you have found that house, how then do you move your property?
Read >> 7 Richest Neighbourhoods in Nairobi