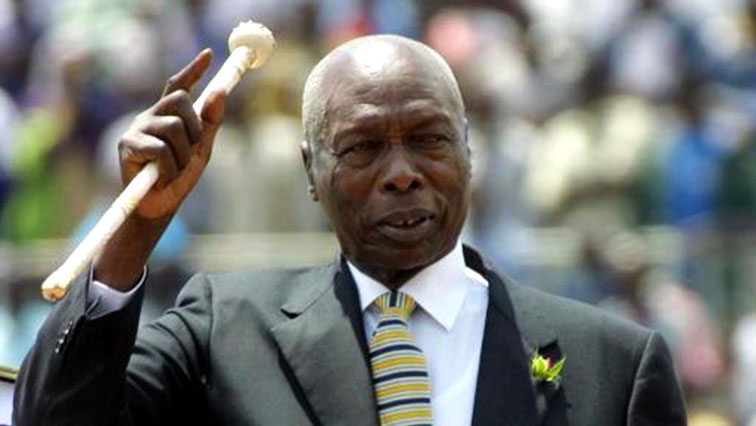 95 or 103? Only Lee Njiru and the late Former Daniel Moi's kin know.
The president who breathed his last on Tuesday was known to be secretive but Kenyans could not have predicted that even his age would split opinion right down the middle.
Officially President Moi was 95 but his Press Secretary Lee Njiru dropped a bombshell estimating Mzee's age to be between 102-103 dismissing reports by local and international media which reported based on the official age captured in his ID.
This represents a dilemma especially when you factor in the fact that Njiru worked for Mzee for 42 years, he must be convinced that he is right.
"For your information, Mzee was older than what the media is reporting. He is not 95. He was about 102-103. Forget what was in the ID," said Njiru in a TV interview.
"If you use life events to estimate the former president's age, you will recall that in 1936 he was sent to Kapseret to deliver 100 cows to Kapsowar. He did so and was given Ksh2 which he used to buy a bible," said Njiru.
"It would have been impossible for the elders to send him if he was not yet initiated, from that you establish that he was circumcised in 1936. He was built and had a big body for his age and that is why he was chosen because he was too big to be molested by cattle rustlers. If we go by the age in the ID it would mean that he was sent when he was 12 which is impossible," said Njiru.
He, however, said that Moi was not trying to hide his age and speculation surrounding his age is mirroring reactions based on where people source their information.
Njiru mourned Moi as a great leader, an inspiration and a person who mentored many leaders.