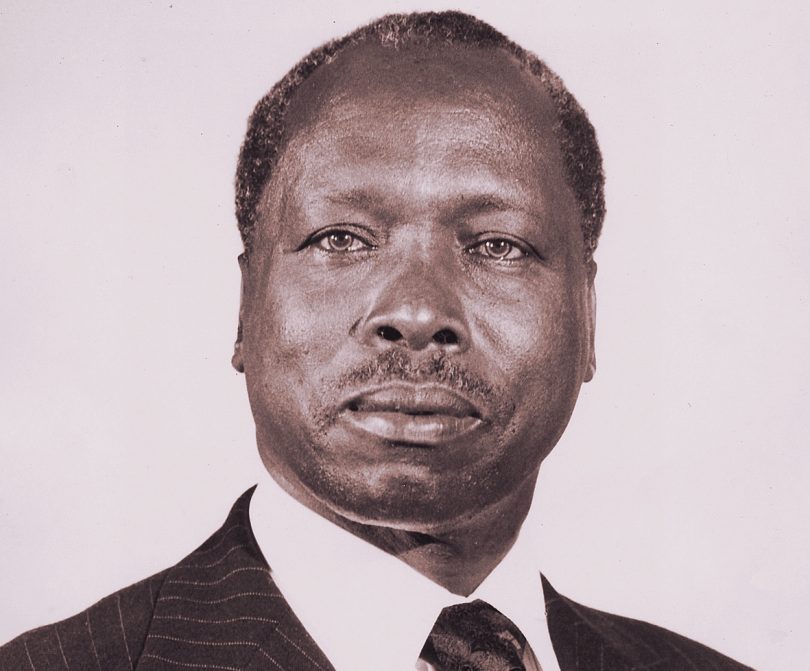 A story was once told that in the twilight years of Mzee Jomo Kenyatta, Kenya's founding father was a troubled man.
Jomo Kenyatta had married his youngest wife Mama Ngina Kenyatta at 54 while she was 18 but was having a torrid time protecting her from his family which was circling all around her in anticipation that once the old man died they would push her over and take over the wealth that the late Kenyatta had amassed.
When Jomo Kenyatta was arrested and detained in Kapenguria, West Pokot the young Mama Ngina visited him in prison religiously up until when he was released in 1959.
Kenyatta then exiled in Lodwar with his young wife but at this point, he was breathing fire, he was angry that his family had abandoned him while in prison and plotting to disinherit young Mama Ngina.
It was in Lodwar that Kenyatta and Mama Ngina would sire their two children Muhoho Kenyatta and Current President Uhuru Kenyatta.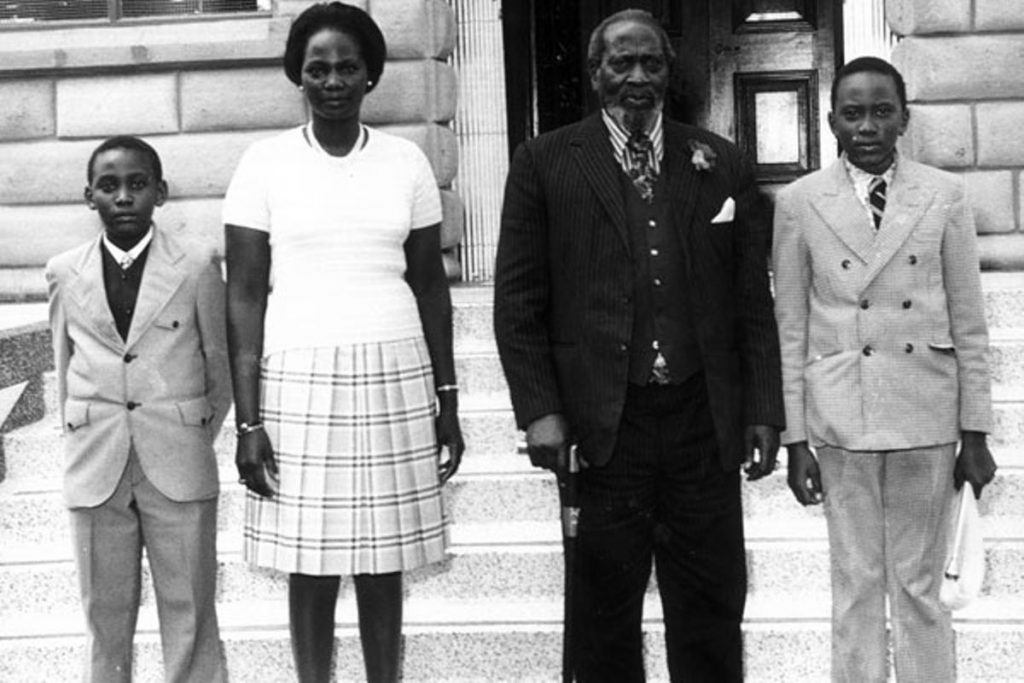 Plans to go against Kenyatta's wishes had been defeated but the founding president was not getting any younger and his biggest fear that once he died, his wife and children would fall prey to greedy relatives and politicians.
In comes Daniel Toroitich Arap Moi.
To cure his troubles, Jomo turned to Maasai elders who had mentored him in his younger years in Narok and told them what was bothering him.
The elders told Kenyatta that if he was looking for someone to protect his family after his demise which he had foreshadowed, Kalenjins were his best bet. He was told that the Kalenjins would rather die than break an oath.
Kenyatta took his cue from the elders and appointed Moi Vice President before traveling with him to Narok where the oath was taken in the presence of the Maasai and Tugen elders.
The same Maasai elders presided over a traditional event where the founding president changed his name from Johnston Kamau to Jomo Kenyatta.
Kenyatta died in August 1978, but he did so with peace of mind knowing that his wife and children were in safe hands.
Moi would soon start feeling the heat that had made Kenyatta a tired man. He had to become ruthless to keep his oath and Kenyatta's relatives and Mt Kenya politicians were the biggest casualties.
Grooming Uhuru
As all this was happening Uhuru was still a young bloke. Moi was a father figure to him and would report to him how we was doing in school and consult him on general issues.
Moi was also close friends with the current Amani National Congress (ANC) Party Leader Musalia Mudavadi's father Moses Mudavadi.
The second president kept a close eye on the development of Uhuru and the younger Mudavadi and was instrumental in shaping their political careers.
Once he noticed that they were going astray, he summoned them to State House and put them back in line and often roped them in on the political direction the country was taking.
Uhuru, Mudavadi and Moi's own son Gideon grew up like brothers and all of them were lined up for leadership when they were still very raw.
Moi had managed to accomplish his task of protecting Mama Ngina and her children from the larger Kenyatta clan but there was still more work to do, he had to create wealth for them when they were young so that they could take over the businesses when they became of age.
He managed to accomplish his second task but was facing a political rebellion, time was running out.
But Moi had done what was needed while he was in power it was time to pass the baton.
2002
In 2022, the political tide had shifted.
Opposition parties had ganged up against President Moi, but the ruling party was 'confident' that opposition would be crushed as it was the norm.
Most of the political bigwigs who had joined retired President Mwai Kibaki in the opposition were former KANU stalwarts who bolted out in anger after they were overlooked in favour of the novice Uhuru.
As the results of the 2002 presidential election trickled in, everything pointed at an embarrassing defeat for KANU but insiders were confident that Moi had an ace up his sleeve.
As current Deputy President William Ruto has narrated in multiple interviews, the election started as a sure win for KANU but ended up with a resounding win for the opposition.
"You know when the results were coming in the room was full of party members and even when it was obvious that the opposition was winning, party members were convinced that Mzee had something cooking but that was not to be when ECK was announcing the results," said Ruto in an interview with KTN's Untold Story.
"When the results started filtering in, we were more than 50 people but when the results were announced, that number had reduced to three and that was when we knew our goose was cooked. We did not know what to do so when Mzee (Moi) called he asked where Uhuru was and gave me the responsibility of looking for him, the instructions were clear. He asked Uhuru to concede defeat," said Ruto.
Project Moi had been defeated.
Kibaki was now President but he was Moi's Vice President for a long time and the people who would succeed him were his students.
Moi's footprints are all over Kenya's political story.
2013
After a stint in Mwai Kibaki's government, Uhuru was now ripe to run for office. But the election was so high stakes that it had to be won at all costs.
Opposition leader Raila Odinga was one candidate and Uhuru was the presumed other candidate, the battle lied at bringing other political heavyweights in their camps.
Uhuru managed to lure Ruto, Wiper Leader Kalonzo Musyoka and Mudavadi but it was never going to be that easy. Uhuru had even agreed to back Mudavadi for the top seat before quickly changing his mind and blaming 'demons' for his earlier position.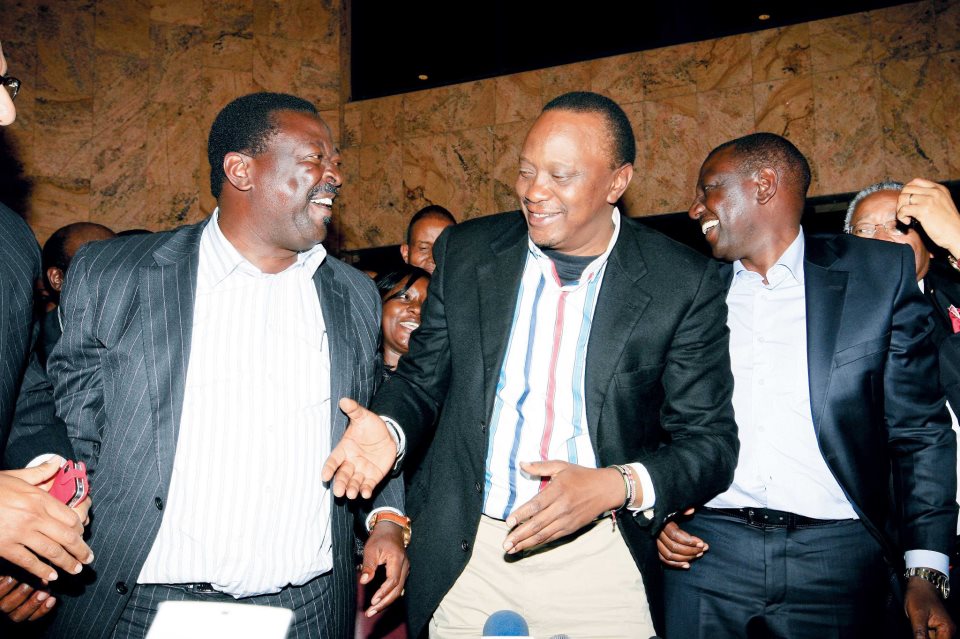 This was attributable to negotiations where Ruto maintained that a combination of him and Uhuru was enough to clinch the presidency.
"Mademoni" the term Uhuru used to justify his earlier position is synonymous with Moi's stranglehold on power. He was not the president but he was the president.
His 'sons' were deciding amongst themselves who would become president.
2017
When KANU Secretary General Nick Salat threatened that KANU would support the opposition in the build-up to the 2017 elections, President Uhuru Kenyatta and Mama Ngina hurried to Moi's residence in Kabarak on separate trips "to see Mzee" who was now ailing but still influential.
A few days later, KANU threw its full weight behind President Uhuru Kenyatta as he sought his re-election.
In his first term, President Uhuru and Deputy President William Ruto were very close to the point that the second in command was given free rein to run the government.
2020
It is public knowledge that Moi and Ruto never saw eye to eye in the latter stages of their relationship.
A full political war is now being wedged on Ruto and his allies at the behest of President Uhuru who wants to return the favour by creating room for Moi's scion Gideon Moi.
Time will tell if he will be successful but it would be a huge risk to bet against Moi's playbook.
He might be dead but his political legend lives on.