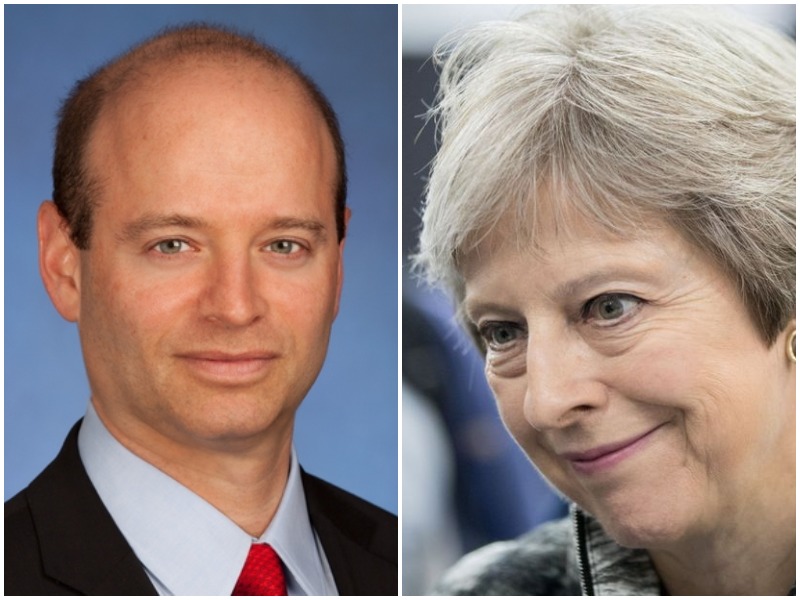 The chief executive of the London Stock Exchange as well as Standard Chartered Company CEO will accompany British Premier Theresa May on her first official visit to Kenya on Thursday.
LSE chief David Schwimmer and his Standard Chartered counterpart Bill Winters will be on a specially converted Royal Air Force (RAF) Voyager that will arrive in the country on August 30, according to British newspaper reports.
READ : NAIROBI DEPUTY GOVERNOR RACE : WHO'S THE BEST?
The delegation will also comprise two members of Mrs. May's cabinet; UK's Trade Minister George Hollingbery and Minister for Africa Harriett Baldwin.
Mrs. May's visit to the country will be the first for a sitting UK Prime Minister since Margaret Thatcher was hosted by President Daniel Toroitich Arap Moi in 1988. Strikingly, it means Mrs. May will be the second consecutive female British premier to visit Kenya.
UK newspapers report that the Mrs. May has never visited sub-Saharan Africa and last visited Africa in 2015 following a t****r a****k at a hotel in Sousse, Tunisia where 30 of the 38 c********s were British.
Her visit to Kenya is part of a three country tour across Africa at a time when Britain is preparing to implement leaving the European Union following a Brexit referendum vote in 2016.
A press statement from the the British Prime Minister's office said Mrs. May's central message will be focused on a renewed partnership between the UK and Africa, which will seek to "maximise shared opportunities and tackle common challenges".
"Africa stands right on the cusp of playing a transformative role in the global economy, and as longstanding partners this trip is a unique opportunity at a unique time for the UK to set out our ambition to work even closer together," the British PM said.
The press statement also said the Prime Minister's entourage will comprise a business delegation made up of 29 representatives from UK business – half of which are SMEs – from across all regions of the UK and its devolved administrations.
In Kenya, Mrs. May will meet president Uhuru Kenyatta before visiting British troops and a business school. The trip to Kenya will be the final leg of the Africa tour with a state dinner hosted by President Kenyatta concluding the trip before she returns to No. 10 Downing Street.
UK newspaper The Guardian reported that Mrs. May will also discuss measures to discourage migration to Europe and improve security cooperation against Al-S*****b in Somalia.
SEE ALSO : GLOBAL LOGISTICS CRYPTOCURRENCY FIRM OPENS IN KENYA
The British newspaper also reported that the British PM will be under pressure to raise gay rights in Kenya. According to the paper, Mrs. May said in April that she "deeply regrets" Britain's colonial legacy of introducing anti-homosexual laws.
President Uhuru Kenyatta in April told CNN's Christiane Amanpour that homosexual rights is a "non-issue."