Labeling printer that rakes in Sh75,000 monthly now on sale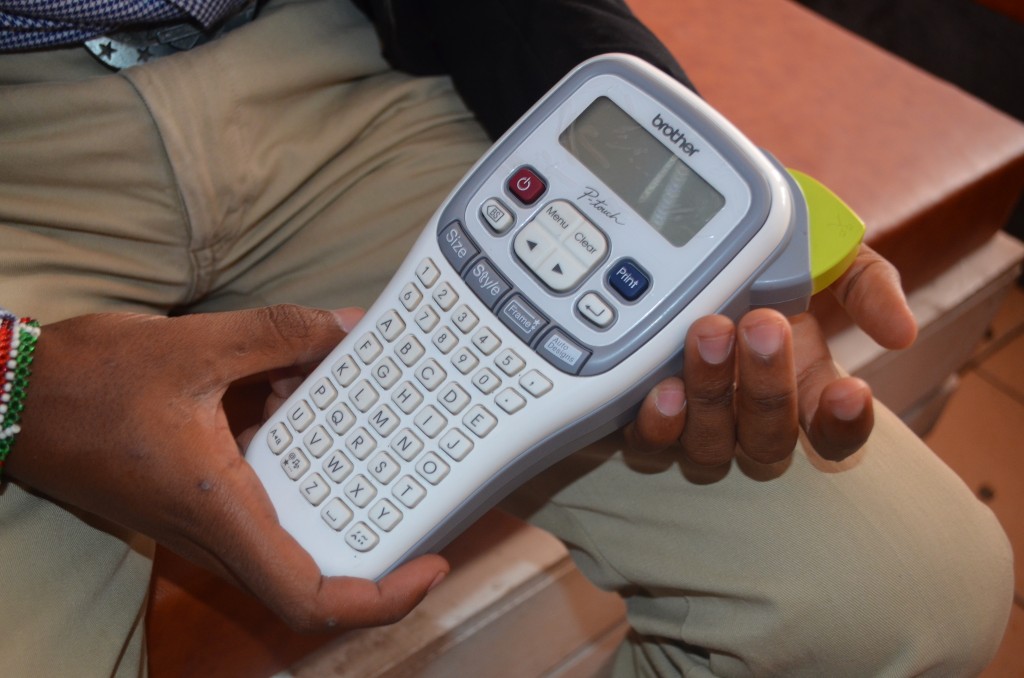 [sponsored content]
Business ideas can emerge from many sources, some thought about for some time, some from other businesses, while others from educational materials. Indeed, a good number of businesses have come from prevailing situations in our immediate environments.
For many, a chat with friends is meant to pass time, and at times to catch up with current affairs.
However, for Ken Kamanja, a discussion with his friends about lost Identification Cards (IDs) bore him a business idea that would change his life forever. The discussion delved in how frustrating it can be losing your ID, passport or ATM card.
This is because someone picks it and the only thing they have is your name, and so they either drop it and move on or take it to nearest police station or public display areas. Since you can't scribble your contacts on these cards you will be lucky to reconnect with them once lost.
To help solve this problem Kamanja bought a sticker printing machine. The machine embosses your contacts on the sticker, which is then stuck on the card or item being lebelled.
Kamanja spent slightly over Ksh10,000 to buy the printer, which he uses mainly for labeling office equipment, ID cards, ATMs, job cards and even passports.
Making approximately Ksh2500 per day (or Ksh75,000 per month if you work every day), his business is growing and now he has started selling the printers to other willing to venture into this easy to start business.
"The market is really demanding since it is a new thing. I started with one printer," he says, noting that he now has five machines. "I usually put phone numbers on personal cards so that when they get lost they can easily be traced to the owner."
The sticker doesn't change or deface the card and can be peeled off without destroying it. The stickers used to apply on the personal cards come in a cassette that has 150 stickers.  He says 150 stickers bring in a net profit of Sh2500 at the rate of Sh30 a piece. A dealer can charge more depending on his clientele and positioning.
The printer is portable about 400 grams, fitting well in a sling bag and uses 6 pieces of Triple A type of batteries.
Kamanja says the business is simple, and demand is growing. "It's very easy to complete a single cassette since we label different cards such as IDs, ATM, job cards, NHIF cards, driving licences, passports etc," he says.
With majority of people having 3-5 cards each, potential business is huge.
The printer can also produce stickers to label school uniforms and office files. He says the label does not get destroyed by water or chemicals.
Kamanja sells the printer at Ksh13,000 while the cassette goes for Ksh2000, adding up to 15,000ksh for a starter pack.
To buy the printer or inquire about the business, Call Ken on 0700026355
[crp]