Labeling printer that rakes in Sh75,000 monthly now on sale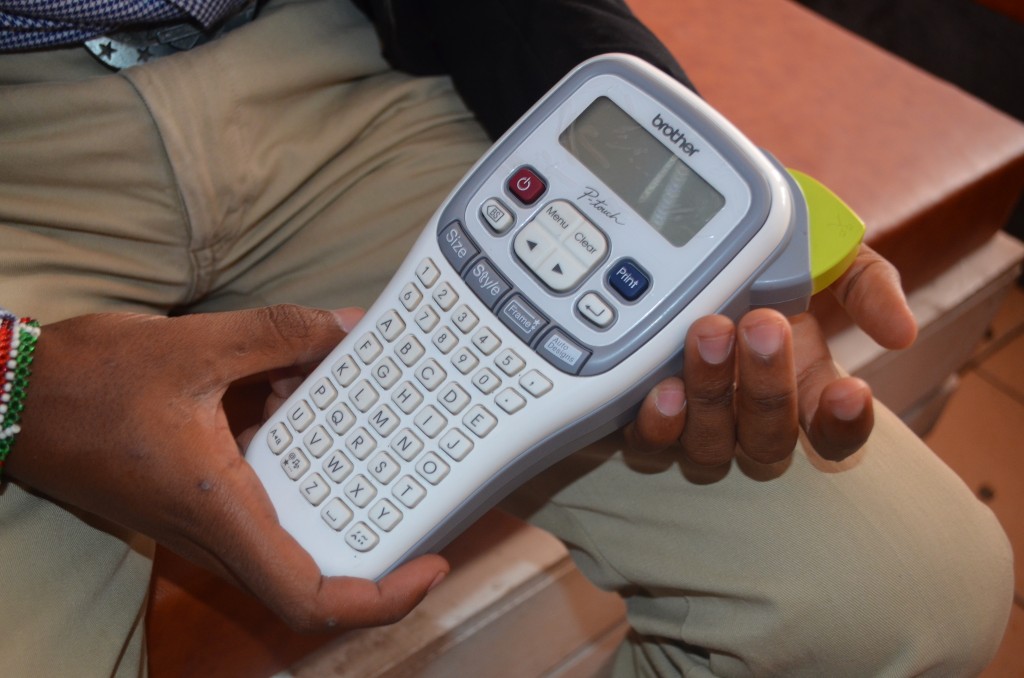 [sponsored content]
Business ideas can emerge from many sources, some thought about for some time, some from other businesses, while others from educational materials. Indeed, a good number of businesses have come from prevailing situations in our immediate environments.
For many, a chat with friends is meant to pass time, and at times to catch up with current affairs.
However, for Ken Kamanja, a discussion with his friends about lost Identification Cards (IDs) bore him a business idea that would change his life forever. The discussion delved in how frustrating it can be losing your ID, passport or ATM card.
This is because someone picks it and the only thing they have is your name, and so they either drop it and move on or take it to nearest police station or public display areas. Since you can't scribble your contacts on these cards you will be lucky to reconnect with them once lost.
To help solve this problem Kamanja bought a sticker printing machine. The machine embosses your contacts on the sticker, which is then stuck on the card or item being lebelled.
Kamanja spent slightly over Ksh10,000 to buy the printer, which he uses mainly for labeling office equipment, ID cards, ATMs, job cards and even passports.
Making approximately Ksh2500 per day (or Ksh75,000 per month if you work every day), his business is growing and now he has started selling the printers to other willing to venture into this easy to start business.
"The market is really demanding since it is a new thing. I started with one printer," he says, noting that he now has five machines. "I usually put phone numbers on personal cards so that when they get lost they can easily be traced to the owner."
The sticker doesn't change or deface the card and can be peeled off without destroying it. The stickers used to apply on the personal cards come in a cassette that has 150 stickers.  He says 150 stickers bring in a net profit of Sh2500 at the rate of Sh30 a piece. A dealer can charge more depending on his clientele and positioning.
The printer is portable about 400 grams, fitting well in a sling bag and uses 6 pieces of Triple A type of batteries.
Kamanja says the business is simple, and demand is growing. "It's very easy to complete a single cassette since we label different cards such as IDs, ATM, job cards, NHIF cards, driving licences, passports etc," he says.
With majority of people having 3-5 cards each, potential business is huge.
The printer can also produce stickers to label school uniforms and office files. He says the label does not get destroyed by water or chemicals.
Kamanja sells the printer at Ksh13,000 while the cassette goes for Ksh2000, adding up to 15,000ksh for a starter pack.
To buy the printer or inquire about the business, Call Ken on 0700026355
[crp]
YouTube baker strikes it hot in the market
When she started, each day was a learning opportunity but now as a guru, she shares tips on what it takes to run a bakery business
Marylynne Marube has proved that you don't need years of professional training to delve into some ventures. Her growth i  the cake-making business was powered not only by search engine, Google, but also from reading books and watching baking videos on YouTube.
It was four years ago when the entrepreneurship bug bit her.  Ms Marube started teaching herself in 2013 and by 2015 she had learned a lot about cakes. She then registered her company – Marie Sweet Cakes – and decided to go into the baking industry big time from her savings. She started working from her house, buying one item at a time.
"I would say am a YouTube graduate," she says. "It wasn't easy but I made it. It took me a whole year of teaching myself, from baking to decorating. It's my passion and I love it."
When she started, each day was a learning day, as she explored the enormous potential of pastries, churning out cakes for various occasions including graduation, weddings, baby showers and birthdays. She delivers at least 8 cakes during weekends and churns out at least 40 pieces in a month, not bad for a start-up. She has employed four people as per now.
Yummy cookies, breads, muffins, cupcakes, braided loafs and croissants are the fast moving products during weekdays. Her target is both high end and the mass market because in this business, "even ten shillings for a cookie is a profit."
The entrepreneur says that in the current tough economic times, when so many young graduates wait too long for job opportunities, getting into a business is the only way to kiss poverty goodbye. Hers is a story of resilience and hard work, especially being a self-trained baker.
"We not only target the sweet toothed people but also those who consume gluten free cakes. I want my clients to have an unforgettable experience," she says.
Ms Marube believes that being "your own boss" is gainful because you give back to the society by creating employment.
Being a business lady she has time to think big and plan great things while having flexible hours to spend time with family. "Customers tend to come back again and again because of good service. Customer loyalty is what has helped me grow within the short time that I have been baking."
This You Tube graduate says Kenyans must embrace entrepreneurship or keeping looking for elusive jobs. She says that as long as you know what you are doing, there are hundreds of ventures you can do at the comfort of your home. Baking and selling cakes is just one of them.
Growing competition
Shopping for creative bakers is challenging especially with the crowding out effect – most people can bake these days, and with the many numbers and the booming business, bogus bakers looking for easy money creep in and business becomes tough due to issues of trust.
As a beginner Ms Marube would sell to friends, colleagues and family members, who would then refer her to other clients. She points out that baking is not for everyone. One must really put in more work to make things work.
"I started baking in my house where I used to teach myself from reading books, researching through Google and watching baking videos. I want to be someone who bakes like no one else; do unique things and be one of the greatest bakers here in Kenya," she says.
What it takes to start a bakery business
Apart from a business permit from the county government where you operate from, food handling medical certificate, which costs Ksh600, comes handy. Other requirements include a food hygiene certificate and fire safety certificate (Ksh3,000).
A capital of Ksh100,000 is just enough for a start; depending on size of the bakery.
Ms Marube says if you are to flourish in baking business, you have to be very passionate about it. Once you jump into the business it is wise to keep moving while engaging well thought out tactics that will enable you get a piece of the pie.
"The greatest challenge as a baker is price of baking commodities," says. "Everything is expensive and clients want cakes to be sold at a fair price. Electricity is expensive, traffic is hectic within the city sometimes one can delay in doing deliveries, but so far we are trying." (Credit: Nairobi Business Monthly)
Five promising ways to earn a living
Online shopping, delivery, price comparison and credit availing platforms as well as commodity holding apps, which link the market and the retailer or the customer, are some of the few areas one can invest in
The economy is almost on its knees and almost everybody is financially stressed. The business world has been the worst hit.
In recent months, two banks were placed under statutory management, hundreds of corporate staff shown the door and more are expected to be retrenched. The ban on polythene bags, for instance,  will lead to loss of about 60,000 jobs directly and another 400,000 indirectly, according to industry players.
This tells us that employment is not the best investment in life. You need to invest in a promising opportunity. Below are some of the most promising investment opportunities of our time:
1. Agriculture
Investing in agriculture through mechanisation and modern day farming techniques always delivers good returns. With the drought ravaging certain parts of the country and the East African region, food is going to be pricey.
Ugali flour is now retailing at over Sh150 for a two kilogrammes packet. This is just crazy given that Ugali is the staple food for Kenyans. The government's Sh90 per two kilogramme packet subsidy isn't working well.
This is a huge opportunity to feed over 200 million people in the region. It's capital intensive but the risks are low and the returns are high.
2. PR and Branding
While business has not been good in this year's elections  thanks to reduced spend by the National Super Alliance and outsourcing of merchandise branding from countries such as China by others, including Jubilee.
But with over 10,000 aspirants set to be on the ballot, those in PR and branding still had a big opportunity to benefit from the quadrennial exercise. Many of the candidates splashed millions to get to market themselves.
This particular sector controls most cash flow in the political game and for those who lost out, there is still next time. Strategise early.
ALSO SEE: Bamboo is the newest road to riches in Kenya
PR comes through the issue of content development, pitching, social media engagement and artwork. This is the perfect sector for the youth to engage in. If they join hands, they would reap good returns in the sector which is not capital intensive and risks are really low.
 3. Logistics
Sokodirectory.com terms it as the perfect time to have your hired out. Every aspirant is looking for cars. Or better still, the likes of uber, Little Cab and et al are looking for cars to handle the ever increasing motor transport demand. With an increasing population, Kenyans need more cars to handle their travel plans. The hailing apps have shown the hunger here. It's capital intensive but since its asset based, certain banks are financing this such as Coop, NIC and Sidian.
4. Retail
This is one sector that needs a serious and proper disruptor. It's been in the hands of few and as the population explosion is happening, with customers having more diverse options, the sector needs to adapt too.
Online shopping, delivery, price comparison and credit availing platforms as well as commodity holding apps, which link the market and the retailer or the customer, are some of the few areas one can invest in.
Supply chain management is a big issue as far as retail is concerned and in Kenya, cartels control this aspect. It's high time this was disrupted.
5. Nairobi Securities Exchange
It is arguably the best way one can make money right now. The NSE has been performing dismally for the last couple of quarters due to a myriad of reasons, some being a poorly performing economy, lack of investor confidence, lack of investor awareness for the local investor and too many profit warnings from the listed firms.
To many, this presents a bad omen, but this is the perfect time to enter into the market, when the bear is ruling and the bull is bleeding profusely.
Yes, it will take time for the bull to heal and for the bear to be shown the down, which means, in between, is the perfect time to get in, get your front seat and wait for the wind to hit the sail and the NSE will soar.
Three strategic decisions to rescue a failing business
The most successful people are the ones who learn from their mistakes and turn their failures into opportunities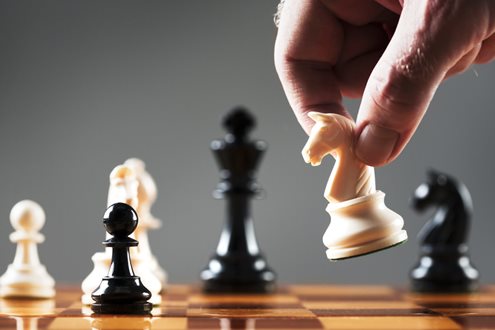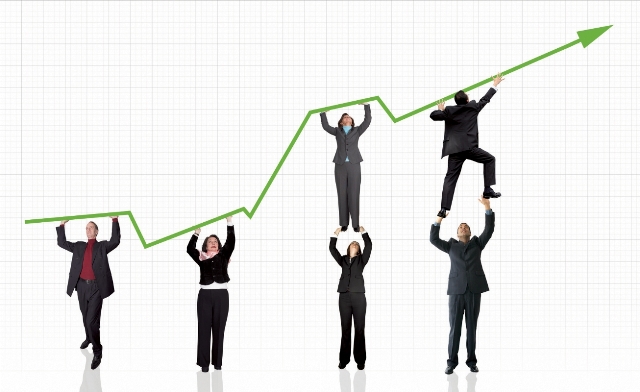 Business captains across the world are operating in lean economic times characterized by ever shrinking consumer markets, high rates of inflation and reduced productivity, thanks to the dwindling global economic fortunes. As a result, majority entrepreneurs are mulling over the idea of downsizing of operational units and eventual close down of their businesses.
What most entrepreneurs fail to remember though is that, downsizing or closing down a new or existing business has a more severe impact on individuals and institutions that rely on the business unit than the actual business owner.
As much as business may be operating in tough economic times, it is wise to listen to a renowned marketing guru Zig Ziglar and his famous quote on turning setbacks into a success story. He points out that, "The most successful people are the ones who learn from their mistakes and turn their failures into opportunities."
The world of free enterprise has a positive impact to the society and to our local Kenyan economy as well. It is, therefore, unwise to let go of a business enterprise just because of intermittent economic aftershocks that can be surmounted with a clear plan and strategy.
Established business owners recognize the fact that entrepreneurship is a vital cog in the wheel of economic development and is actually not meant for the faint-hearted. When faced by a business crisis, as Leonard Saffir says, be quick with the facts and slow with the blame. If your business is struggling, you need to do something to turn it around instead of folding your arms and whining. Before closing down your business, try out these turnaround strategies that could help you salvage your failing business.
Trim the Fat
The first thing you ought to do is to have a screenshot of your business income and expenditure in form of a spreadsheet. The aim of this exercise is to cut out the flack and do away with whatever expenses on things your business does not urgently need.
Fore example, Catherine who runs a leading travel advisory agency in town realized that she was spending Kshs500,000 annually in magazine subscriptions for her 30 support staff. When sales began going south due to travel advisory policies by foreign governments, Catherine reduced that to Ksh25000, freeing up Ksh,475,000 annually for more productive activities in the company.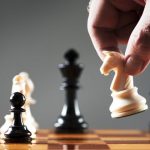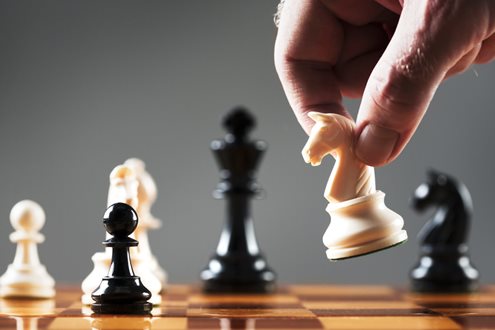 Another bright move you could exploit is closing down unprofitable business units/ branches in order to preserve your bottom line. Barclays the other day decided to sell off its 33.7 per cent stake in their South African unit raising a total of Ksh299.8 billion that will definitely be channeled to more profit making ventures. The bank decided to stick to it's core USA and Britain market.
Another example is that of the ailing national carrier Kenya Airways. As per their 2016 report, Kenya Airways made hard choices of subleasing three Boeing 777's and two Boeing 787's and selling two Boeing 777's bringing their fleet costs down by Ksh14 billion to Ksh15.5 billion, significantly reducing their loss making levels. Tough choices indeed but quite necessary for business survival.
Have the right business model
Most entrepreneurs fail not because they have entered the wrong market but because they have the wrong business model. Management operatives at the giant e-commerce platform Amazon realized that consumers were seeking low prices, convenience and faster delivery of products and services and quickly structured their business model around that reality. Had they not realized that fact fast and early enough, they would not be enjoying the current status they are in in the world of e-commerce and delivery business.
Delivery and price are just as important as the quality of the products and services your are offering in the market. Customers are fluid and are not bound to one organization thanks to the many vendors selling just the same products/services in the market. Faced by low visitor turnouts in low seasons, the Tourism Ministry in Kenya is now toying around with the idea of reducing visa and park entry fees during the low tourist season of April and June. The move will definitely cushion the the industry against low sales during lean times when the industry registers low visitor numbers.
More from this author
Right pricing and the ever fluid consumer needs can only be accurately captured by a prior market research in the industry you are operating in. Such a blueprint is vital and will arm you with prior knowledge of your customer buying patterns, what products/services they need most, how they want to be served, and how much they are willing to pay in exchange for your products/services.
The market research document will set your business up for success in the industry. In case you did not do a research during the business set up stage, do not worry yourself much. The research could still be conducted on a daily basis as you run your business entity. Constant restructuring of your business model is key. Though it takes lots time, it will help you keep up with the ever changing consumer needs and wants.
Differentiate yourself in an overly saturated market
As the ability of consumers to choose from a wide array of product and service providers continues to increase, every thoughtful entrepreneur must be intentional in standing out in the market as well as creating and delivering value to her consumers. This is if your are serious with your business and don't intend to see it close down.
A number of scheming entrepreneurs actually believe that a crowded marketplace is a critical indicator of high demand. They do not hesitate to put their heads into the crowded market and the trick they mostly use is differentiation and exemplary customer service.
A couple of years ago, Purity set out to launch a high end spa meant to cater for middle class women in Nairobi. Armed with her cheque book and property agent, she set out to locate a premise with a high number of high end spas in the vicinity. After weeks of careful searching, she found one in the one of the leafy suburbs of Nairobi town and aid for it immediately.
After contracting her interior designer, neighbours started whispering doubts about Purity's move of jumping into an overly saturated high end spa market. She blocked her ears and went on to put final touches on her dream spa.
The inaugural day came and Purity opened her doors to clients and went ahead to offer a 50 per cent slash on prices of services offered by other high end spas in the neighborhood. She made an effort to collect names and contact details of all clients who set foot in her dream spa on that material day. Confident in her highly trained team, Purity was assured of repeat business at normal rates the next time the same clients stepped into her business doors.
Unique approach
Word actually spread around the vicinity and Purity was blessed with a double increase in clientele the following weekend. As we speak, her dream spa is among the leading high end spas in the leafy suburb.Whether your business has a distinct philosophy or a unique approach, or transforms some aspect of the traditional offers of your competitors into something bigger, better or more useful, you can easily excel in an overly crowded market through differentiation. Am sure most of you shy away from crowded markets in fear of competition and business failure but you now know what to do if faced by such an opportunity.
These strategies and more should help you gain confidence and turn around your struggling business. Remember, most of the worlds successful business owners started and closed numerous business ventures before making it big in the corporate world.
So, who are you to chicken out of small economic tremors? Experiences of failure ought to strengthen you and offer you a map of what has and hasn't worked before and not an excuse to close down your brilliant business entity. Come up with your own business turnaround campaign today and stop living in fear of the unknown. Businesses are built to last and not to fail.
Maina Gachanjah is a Marketing Consultant at Juhudi Investments Consultancy. He  runs training programmes on marketing management and entrepreneurship. call +254 716 951 031 and book an appointment. <http://www.nic-securities.com/>
[crp]