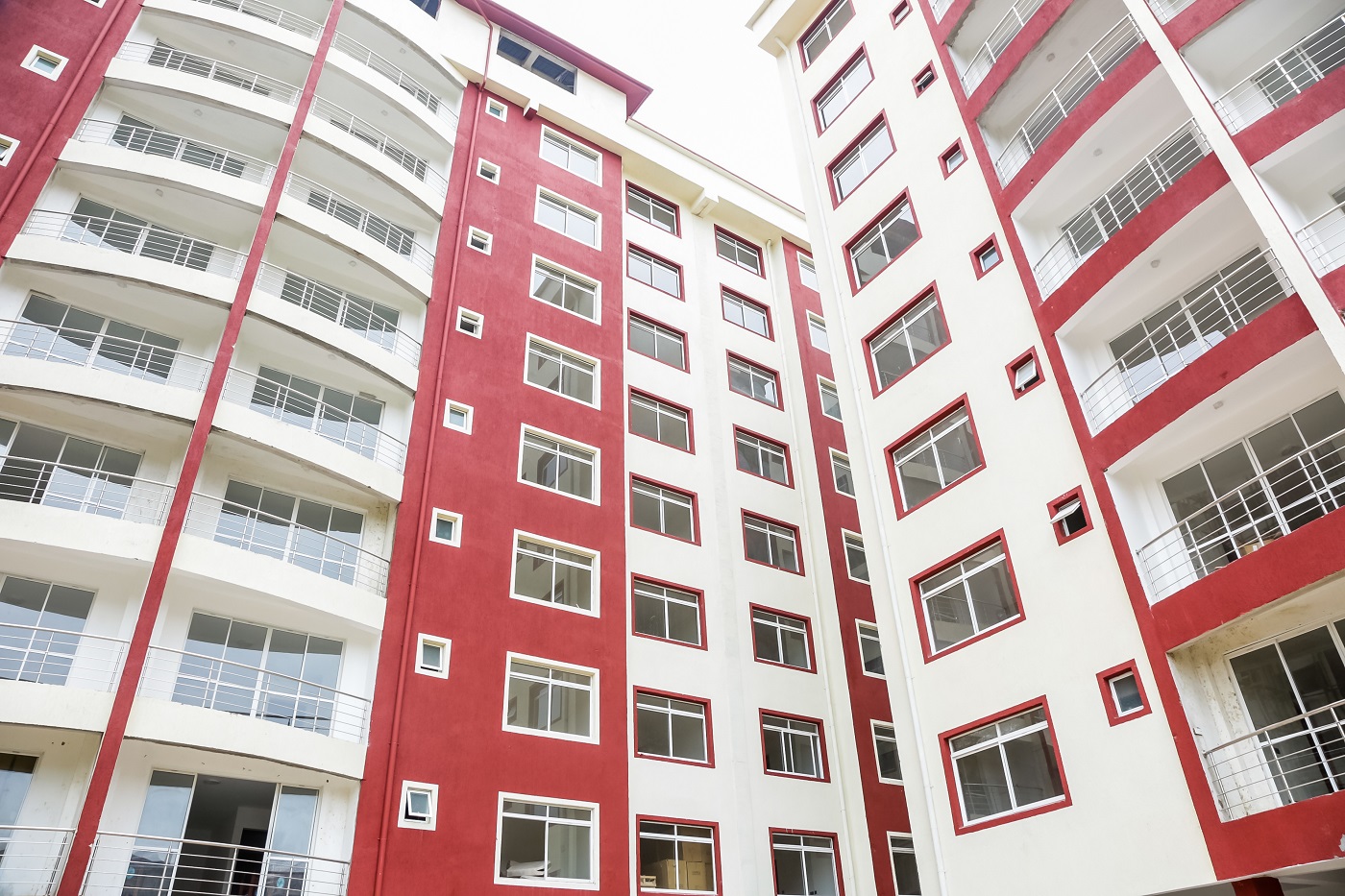 What could be Thindigua's tallest building will soon open its doors to the public. Krishna Group, a local developer that broke the ground 20 months ago, is working to deliver the units in eight weeks despite the disruption by the COVID-19 global health crisis.
The project was commissioned in November 2018, by Opposition leader Raila Odinga. The project employs more than 800 people. Project Director Suraj Jeram hailed the completion of the project terming it a "concerted delivery".
"We are on the final touches," Suraj said, "Everything is in place and it's a great achievement for us. The Green Zone Apartments boasts salient features that are unapparelled in the area."
The unique residential development is expected to serve the growing need for residential focused housing and narrow the deficit in the supply of housing in the country. 
A two-bedroom apartment will go for Ksh8 million, while a three-bedroom house is selling for Ksh12 million.
The eight-story Green Zone modern luxurious apartments come with a fitted kitchen that comprises a cooker, microwave, oven and solar water, intercom systems, swimming pool, entertainment area, designated parking and 24-hour security surveillance, among other salient features.
Known for its landmark projects including the highly acclaimed Krishna Center located in Westlands, Krishna Group has experienced sustained growth with over Ksh 1.5 billion pumped in past and on-going development projects spread across the country. 
In recent years, the company has established itself in the dynamic arena of construction and development, both commercial and residential, and as a result earned a remarkable reputation in the economic sector.