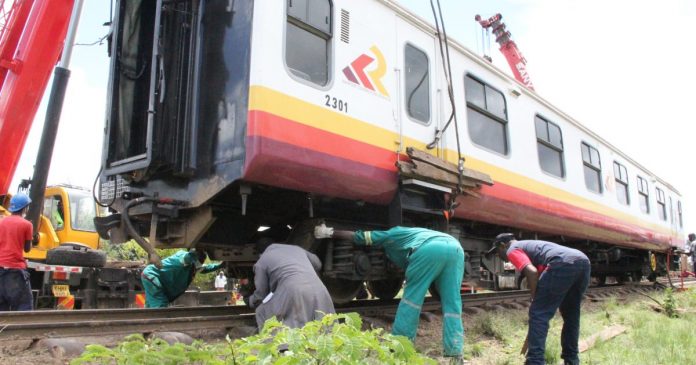 The Nakuru-Kisumu passenger train is set to begin operations in November after the Kenya Defence Forces (KDF) completed r************n of the 216 kilometre railway line at a cost of Ksh3.7 billion.
Kenya Railways Corporation (KRC) expects residents of Western Kenya to enjoy rides between Kisumu and Nakuru where they will be able to join the Standard Gauge Railway (SGR) to Nairobi and Mombasa. The line, more than 100 years old, has remained neglected since 2008 when Rift Valley Railways was named the concessionaire.
KRC Managing Director Philip Mainga explained that they were planning to capitalize on the festive season later this year by ensuring passenger rides between Kisumu and Naivasha were available by Christmas.
Kenya Railways also expects to upgrade 18 stations along the line which have long been vandalised, leaving them dilapidated.
"We are looking forward to having a Christmas gift to the people of this region by moving the first passenger train between November and December.
"Within a month, we will have repaired the stations. Work has already started in most of them. We are planning to fence them off to secure them since they will be commercial hubs," Mainga stated.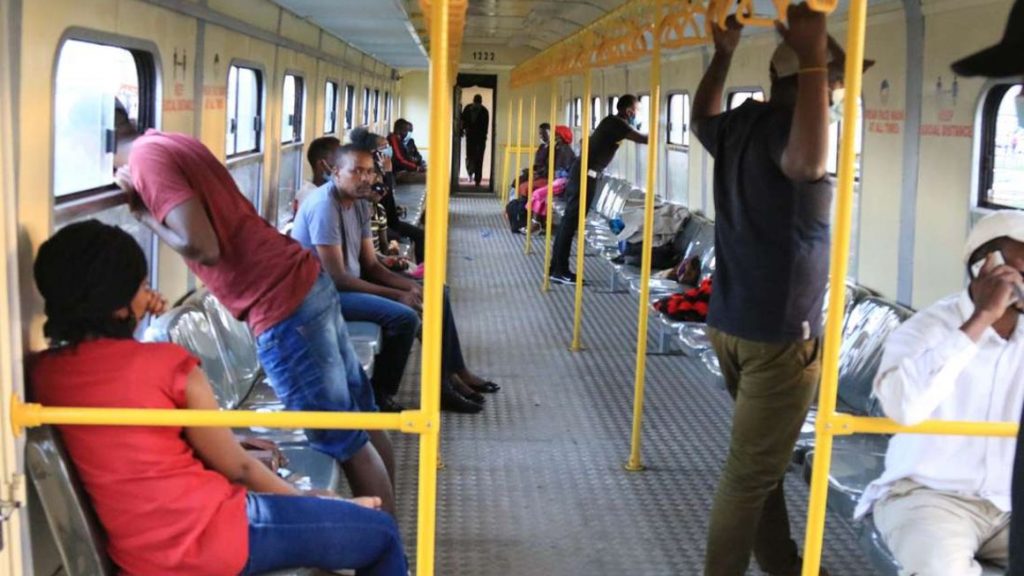 It is hoped that the return of the passenger train will open up the Western Kenya economy to tourism, trade and investment.
Residents of Kisumu, in particular, are counting on the railway to spur domestic tourism while making it easier for them to transport goods and travel. The city has been looking to position itself as a rising tourism destination, bidding to host international events such as the Africities summit and welcoming top global hotel chains.
The construction of a new railway terminus has already begun next to the Kisumu Cotton Mills. Mainga expressed confidence that it would be completed by May.
"Remember we have been using Malaba as the only corridor in the North, but now with Nakuru-Kisumu coming up we are creating two avenues where cargo will be moving to the region," he noted.
Rail cargo transport on the line is expected to resume in May as well.
"There are so many other things but we are looking forward to having this line operational by June,"  Mainga disclosed.
He spoke at Fort Ternan, Kericho Country during a trip to inspect progress on the line.
In line with infrastructure development goals prioritized by President Uhuru Kenyatta's administration,  Kenya Railways has been revamping its weakened railway network around the country.
Central Kenya was a beneficiary – as the Nanyuki-Nairobi line was rehabilitated for passenger and cargo operations in 2020 with several stops in the Mt. Kenya region.
In Nairobi – focus has been on radically upgrading the commuter network to decongest the city by having more people use the railway in their day-to-day lives.
The firm has also reclaimed land parcels across the country, demolishing businesses and other buildings which had come up on land owned by Kenya Railways.