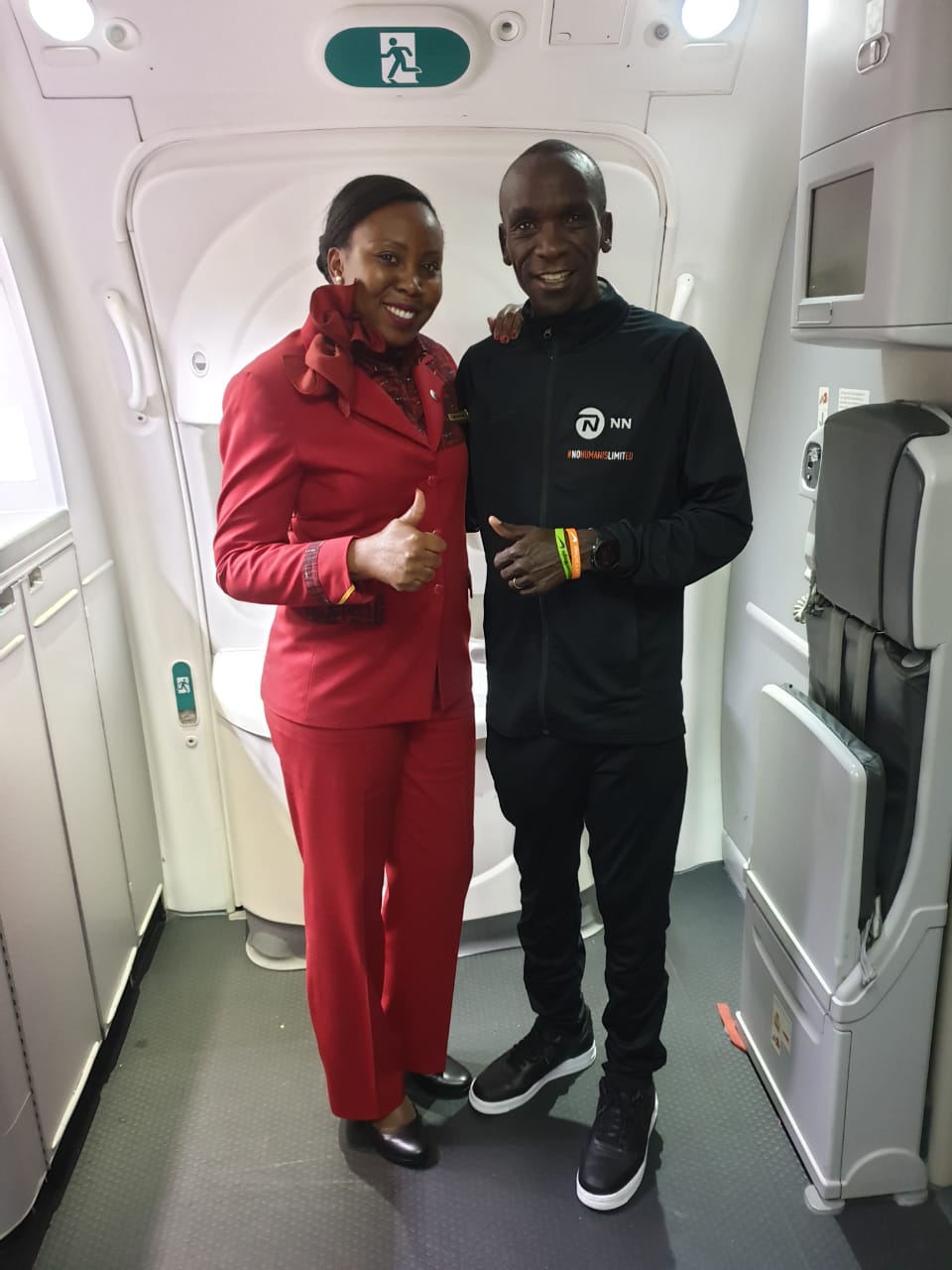 The world's greatest marathoner of all time, Eliud Kipchoge sneaked back into the country on Wednesday morning after becoming the first man to run a marathon in under two hours.
Kipchoge had left the country in a private jet last week ahead of his iconic marathon. Despite leaving the country in such a fuss, the Kenyan chose to fly back using Kenya Airways. Kipchoge landed at the Jomo Kenyatta International Airport (JKIA) on Wednesday morning, three days after writing his name in the history books in the Ineos marathon, Vienna, Austria.
The airline was clearly proud to fly Kipchoge back home as they announced his return on their social media pages.
"Honored to fly our champion Eliud Kipchoge home from Amsterdam. The Pride is so proud of you, " KQ wrote.
After finishing the INEOS Under 2 marathon, Kipchoge flew to the Netherlands with his manager Jos Hermerns where he was expected to stay for a while as he recovers after the historic run in Vienna. He stayed there for about two days before starting his journey home.
It was an exceptional weekend both for Kipchoge and Kenya in general. The world marathon record holder was recognized globally for his efforts as celebrities shared their congratulatory messages on Social media. He received recognition from multiple sports personalities as well including former Manchester City midfielder Yaya Toure and Liverpool's James Milner.
Kipchoge's compatriot Brigid Kosgei also shuttered the women's marathon world record with her victory at the Chicago marathon on Sunday. Kosgei finished the marathon in 2:14:04.