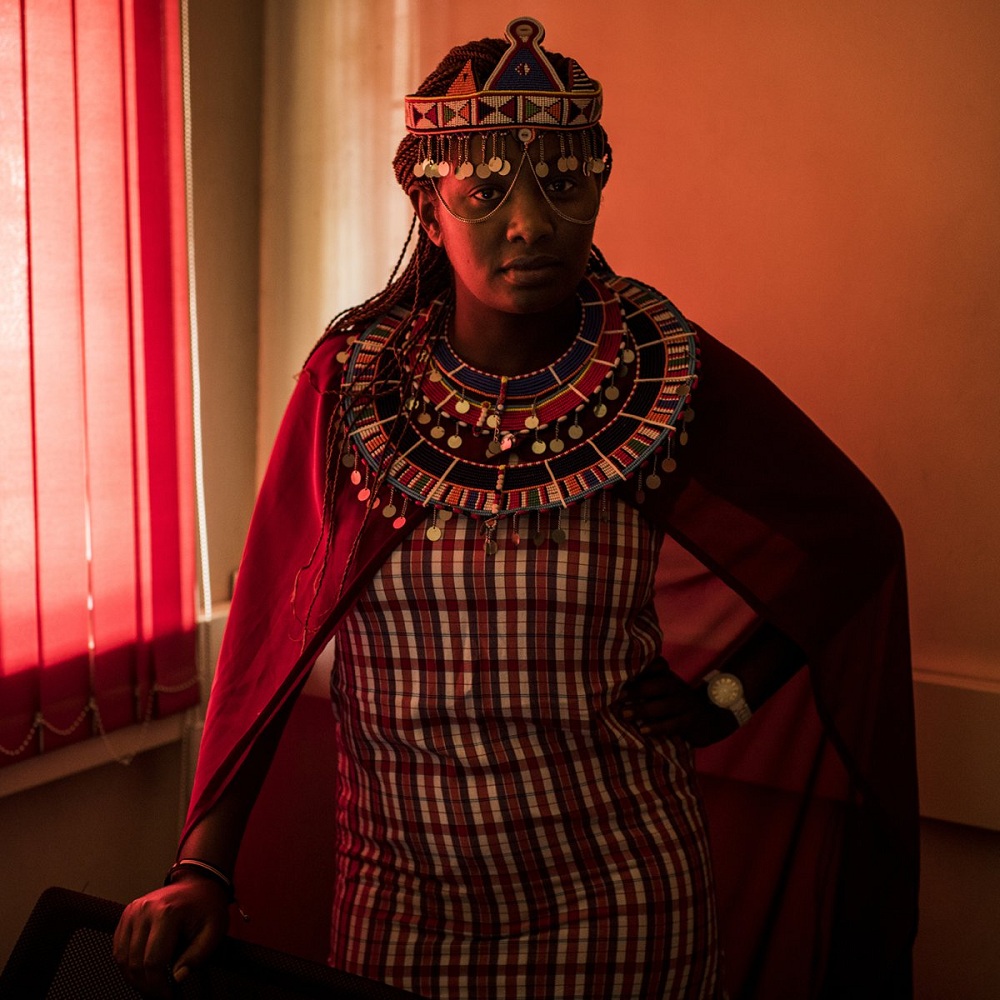 A Kenyan Maasai woman, who is engaged in a campaign against Female G*****l Mutilation, has been cited among 100 Most Influential Persons in the world by TIME Magazine. Nice Nailantei Leng'ete, who escaped the cut, is a project officer with Amref Health Africa, which is said to have saved an estimated 15,000 girls around Kenya from the cut, as well as from child marriage.
Others who met the cut include US President D**********p, Ola co-founder Bhavish Aggarwal, Bollywood actress Deepika Padukone, Indian cricket captain Virat Kohli and Microsoft's Indian-born CEO Satya Nadella. "TIME's annual list of the world's most influential people is a designation of individuals whose time, in our estimation, is now," the magazine said.
A citation on Ms Leng'ete by Jaha Dukureh, the CEO and founder of Safe Hands for Girls, read:
"As a Maasai child in Kenya, Nice Nailantei Leng'ete accomplished something remarkable: she escaped the cut, her culture's ritualized female g*****l mutilation.
But saving herself was not enough. As an a***t, she has gone on to negotiate with village elders, who traditionally have not worked with women, and convince them that alternative coming-of-age ceremonies will be healthier for girls and better for communities. Her work as a project officer with Amref Health Africa has saved an estimated 15,000 girls around Kenya from the cut, as well as from child marriage.
Nice is an extraordinary example of young African girls standing up for themselves. After the loss of her parents, she could have given up and followed the norm, knowing that challenging attitudes in male-dominated communities can get you cast out. But instead, she fought to get an e*******n so she could help change the socio­cultural structures that continue to impede women's lives and well-being.
That approach has earned her admiration and respect. Nice was the first woman in her community to be given a black talking stick by elders. And now she speaks on a global stage, using her voice to raise awareness about her work. FGM and child marriage will end in Africa because of the likes of Nice."
Amref Health Africa's global CEO, Dr Githinji Gitahi,  congratulated Ms Leng'ete on being named to TIME 100.
"I have the privilege of knowing Nice and seeing how she is improving the lives of girls every day," said Dr Gitahi. "She is an extraordinary young woman whose passion for the rights of girls is transforming social norms and practices so they can become the women they want to be."
Ms Leng'ete was only eight years old when she ran away from her home to avoid being subjected to FGM, a practice that was common for young girls in the village of Noomayianat where she grew up.
She endured beatings but still refused to undergo FGM.
She eventually convinced her grandfather, a Maasai elder, to allow her not to have FGM so she could continue going to school. In many communities, like Ms Leng'ete's, the practice of FGM is directly linked to child marriage and lack of e*******n for girls.
In honour of Ms Leng'ete's efforts to end FGM, and her inclusion in the TIME 100, Amref Health Africa says it is raising funds to give more girls in Africa an alternative.  Ms Leng'ete will be attending the TIME 100 Gala in New York City on April 24.
"I personally have seen too many women and girls, too many friends, have their dreams taken away from them. Harmful practices have impacted their lives, and they can never get those days back. And this needs to change," says Ms Leng'ete. "I'll continue to fight until no Maasai girl has to undergo FGM/C. I will continue to demand that girls can grow into women without being circumcised. Every young girl in Kenya can become the woman of her dreams. I am, for sure."
The World Health Organisation defines FGM also known as Female G*****l Circumcision (FGC) as "all procedures that involve partial or total removal of the external female genitalia, or other i****y to the female g*****l organs for non-medical reasons."