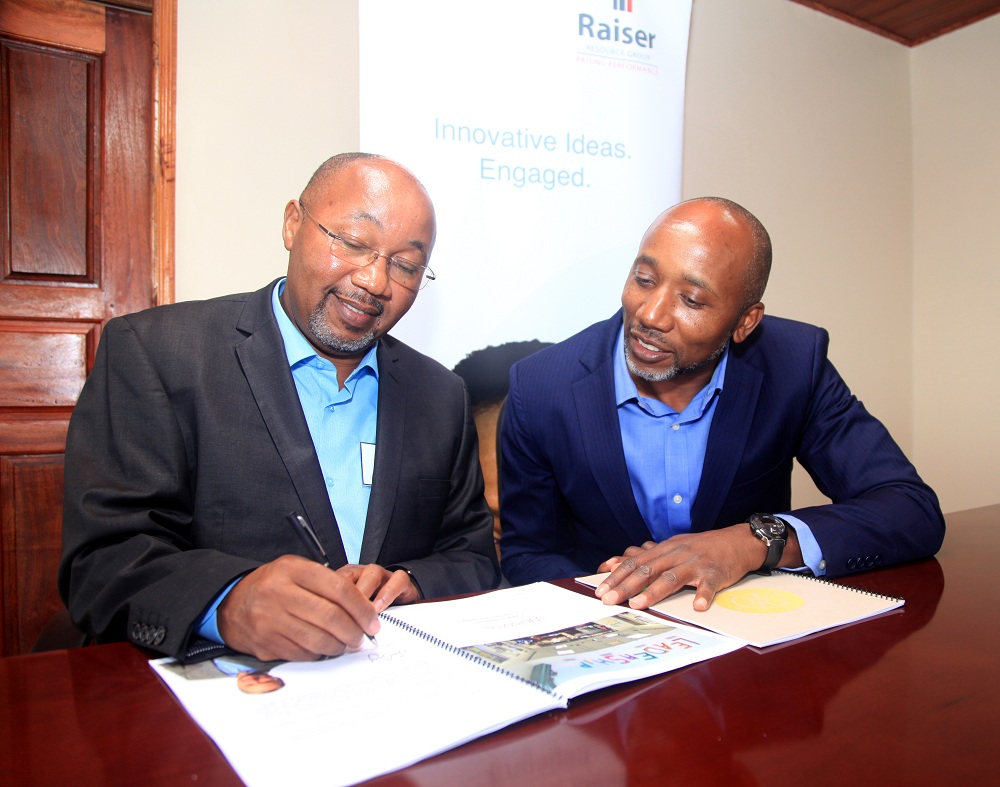 Tender Care Junior Academy becomes the first Kenyan school to sign onto the Franklin Covey's Leader in Me process as it seeks to empower its students with leadership and life skills.
Tender Care Junior Academy Chief Executive Officer Mr Evanson Kahoro said that the school seeks to create a culture of student empowerment based on the idea that every child can be a leader.
"With over 2000 students and 150 staff, we want our school community to bring up well-rounded students who not only excel in academics but in leadership and culture. We want to establish in our students: confidence, teamwork, creativity, problem solving, communication, diversity awareness and academic performance amongst other critical 21st century skills," said Mr. Kahoro.
Last year, Tender Care produced the second-best student in the 2016 KCPE examinations, Kevin Ngatia who scored 436 marks.
"While we continue to excel in academics, our investment in The Leader In Me process seeks to equip our students with life skills in order for them to be versatile in interpersonal relationships, creative thinking, responsibility, resolve conflicts, solve problems and be able to set and meet their own goals." added Mr Kahoro.
Rooted in Dr Stephen Covey's 7 Habits of Highly Effective People, The Leader in Me is a whole-school transformation process that educates the whole-child and empowers students of all ages with leadership and 21st century skills.
The process, offered by Raiser Resource Group, provides a framework to help schools proactively design the culture that reflects their vision of a successful student, staff and school.
"This process seeks to help schools build sustainable practices and systems that deliver measurable results, which include confident, independent and collaborative children. The process will allow teachers to use an integrated approach that makes leadership training part of everything they do while tapping into the talents of each child and interacting with them in a way that demonstrates that all of them are capable of being leaders," said Mr Ian Ng'ethe, Chief Executive Officer of Raiser Resource Group.
Globally, The Leader in Me has been successfully implemented in more than 3,500 schools across 81 countries that have consistently reported increased teacher pride and engagement, dramatic decreases in disciplinary issues, greater parent satisfaction and involvement in children's school work and improved school culture.
While The Leader in Me is not designed specifically as an academic program, many schools have reported that its goal-setting and data-tracking processes have helped to clarify academic priorities and encourage students to take greater ownership of their learning, all of which can impact academic progress.