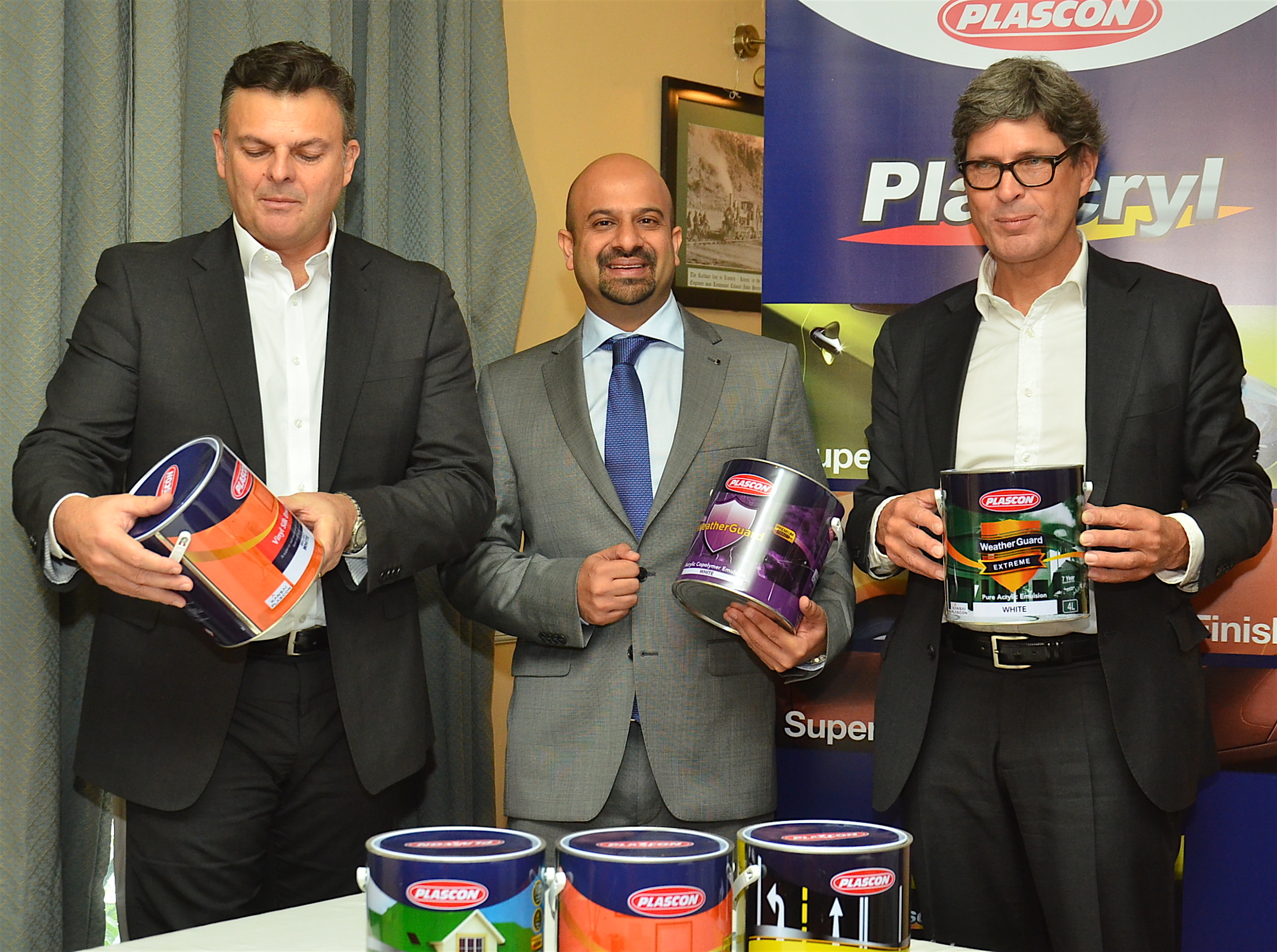 Kansai Plascon Africa Limited, a subsidiary of Japan-based Kansai Paint Company, has concluded its agreement to purchase the Sadolin Paints operations in Uganda, Tanzania and Kenya for a cost of over Ksh 10.3 billion (US$100 million).
"We are thrilled at this acquisition. Through it, we will be able to tap into Kansai's strong brand heritage, global technical capability, and trusted performance, providing us with new capabilities, access to technology and a know-how, which is key in continuing to drive growth for this brand," Kansai Plascon Kenya Managing Director Jamil Virjee said during a press briefing at the Stanley Hotel on Wednesday.
Speaking about the rationale for the acquisition, President of Kansai Plascon East Africa Gary van der Merwe said that this acquisition signals Kansai Plascon's commitment to global expansion.
"East Africa is one of the fastest growing regions on the continent, with a rapidly emerging middle class, increased spending power and growing urbanization. This is, therefore, a good time to launch into a market that is need of our wide range of products to enhance their lifestyles, while also increasing our global footprint."
The acquisition will see no changes in top management or any other positions at Sadolin. The company will continue to operate as optimally as it has been with the current employee base.
Virjee, who stays on as company's Managing Director, says this acquisition will see even better and more efficient output by the paint company, as it will benefit from new and improved technologies from Kansai Paint, a top 10 coatings company in the world.
Kansai Paint has major operations in Japan, China, Asia, the Middle East, Europe and Africa. Its product offering covers the decorative, industrial, protective coatings and automotive segment. It has research and development facilities in Japan, India and South Africa.
Since establishment in 1959 in Kenya, Sadolin Paints has operated and offered the Kenyan market products in the decorative, professional, protective coatings and automotive segments.
Virjee reassured customers that this move will have no impact on current operations, but will come with even more streamlined operations to serve customers better and more efficiently, while delivering the quality product they have come to expect.
"All our local dealerships, stores and shops will remain open to serve you at the same great price you have enjoyed over the years. Over the next few months, as we complete the transition, we shall subject to our contractual commitments, phase out the Sadolin brand from the shelves and encourage our customers to ask for Plascon from their local d****r."
Noting that acquisitions and mergers come with uncertainty both from a human resources and an operations perspective, Gary van der Merwe commented that since Sadolin as a business was already operating impressively, the strategic input would be to enhance and plug into the existing operations to improve efficacy.
"We will only work to expand the already existing high quality technology that we have found in place. Our commitment remains to investing in cutting-edge technology to provide our customers with the best quality paint in the market," he said.