Two Kenyan rival television stations are set to work together, including sharing of news content, in a one-of-its-a-kind deal seen to shake up the broadcast industry in Kenya. K24, the television arm of Mediamax Network Ltd, is understood to have reached the rare partnership with Standard Group's KTN News, which will have the two stations merge part of their programming.
The arrangement is part of Mediamax Network's latest restructuring as revenues shrink due to Covid-19 effects and the impact of an earlier drop in advertising.  According to people familiar with Mediamax affairs, the media house owned by President Uhuru Kenyatta is scrapping inhouse news programmes for K24 and eventually closing down Kameme TV, its vernacular television station.
Restructuring
Instead, K24 will be streaming KTN News feed during its primetime news hours of 7pm and 9pm. Details of the arrangement remained scanty as we published this, but sources indicated Mediamax management would be holding a staff meeting this morning to give details of the planned redundancy and restructuring of operations.
K24 was established in 2007 while KTN News started operations in 2015, adopting the 24-hour news model that the former had started off with but dumped later to venture into mainstream programming.
KTN News and K24 arrangement that will be closed watched since it has the potential of touching off a wave of consolidation in the highly competitive yet merger-shy media industry. The closest media house consolidation is in newspapers where media houses share print presses to cut on costs.
Gideon Moi's hand
With elections coming in two years time, the deal could signal the quest for media control by Baringo Senator Gideon Moi, who runs the Standard Group on behalf of the Moi family. There's already talk of a possible takeover of K24 by the Junior Moi, who has shown strong interest in the presidency as he seeks to perpetuate his late father's political dynasty.
It's understood Kameme FM will not be adversely affected by the latest Mediamax restructuring, announced in a notice released on 21st May by CEO Ken Ngaruiya, as it is one of the group's cashcows.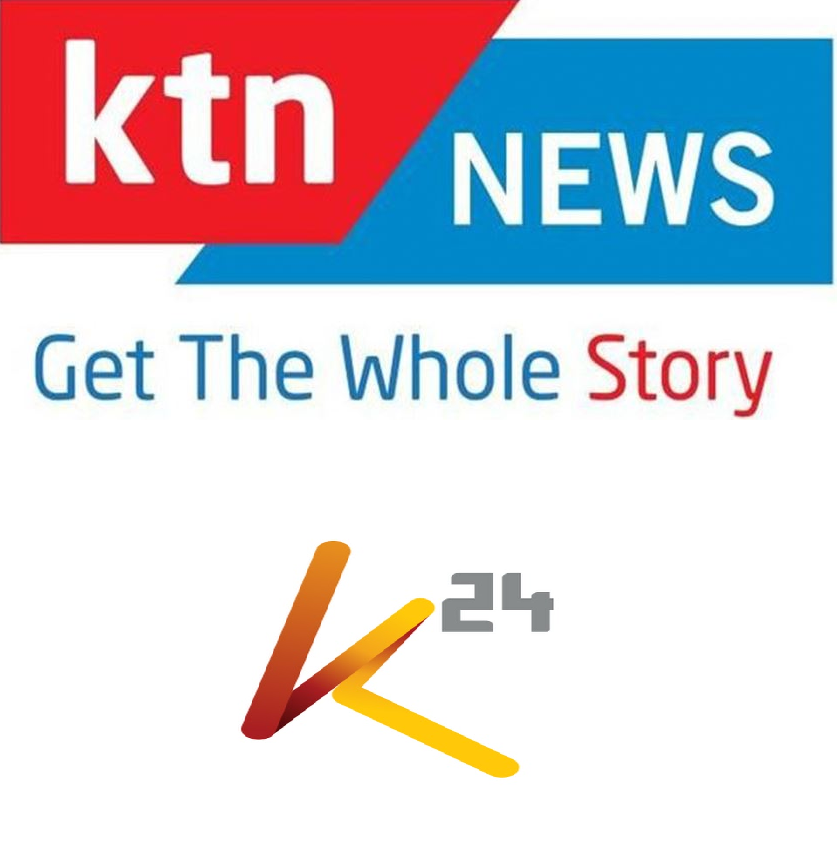 This has left hundreds of jobs at K24 hanging in the balance including those of celebrity presenters and seasoned journalists. Killing the news function will effectively render the majority of the journalists jobless. It's expected that most of the K24 journalists will leave in the latest restructuring.
The move comes just seven months after Mediamax saked over 160 employees in a massive lay-off that left K24 with skeleton staff.
Tension is high at the company's DSM head offices as well as across its regional bureaus across the country. The hope brought about by the privilege of working for a company owned by President Uhuru Kenyatta, who has been beseeching firms not to lay off workers, has suddenly turned into despair as jobs are neither assured nor available.
Some of the journalists, including Weekend news presenter Betty Kyalo, had moved to court to oppose a 50% pay cut proposed by Mediamax to help it weather to the Covid-19 storm. Now the company is serving them an even nastier solution: firing over 100 employees.
The recent exit of Mediamax Editor in Chief Peter Opondo and head of programmes for radio and TV Simaloi Dajom was an early indication of the depth the media house is willing to cut its fat to survive lean times.
K24 and its sister TV station kameme TV have been struggling to attract audience and advertising in spite of spending a fortune hiring presenters and journalists, and even poaching high-profile names from rival stations like KTN and Citizen TV.
Mediamax Investors
K24 comes a distant from market leaders Citizen TV, KTN, NTV, KTN News, Inooro TV and KBC in audience ranking. With over ten years in operations, it is now clear it's not getting the critical mass of audience needed for it to break even and make a profit for Mediamax investors who include, as it were, President Uhuru, his Deputy President Dr William Ruto and Equity Group CEO Dr James Mwangi.
The fact that the president's company is firing could open floodgates of job losses as companies take the cue from the country's CEO.