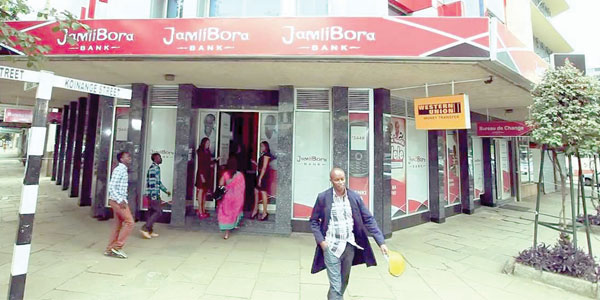 Plans by the Kenyatta Family to acquire Tier III lender Jamii Bora Bank are now dead in the water following the completion of the merger between the Commercial Bank of Africa (CBA) and NIC Bank.
CBA had expressed serious interest in acquiring Jamii Bora before the merger with NIC Bank, owned by former Central Bank of Kenya (CBK) Governor Philip Ndegwa's Family took effect in September 2019.
On Friday, Business Daily reported that interest in Jamii Bora has waned considerably following the merger that created the third largest bank in the country by assets.
"That was a pre-merger conversation with CBA, but at this point, I call it a good rumour as far as I know. It has not come up post-merger," Business Daily quoted NCBA Chief Executive John Gachora.
CBA had initially proposed a cash buy-out offer of Ksh 1.4 billion to Jamii Bora Bank in January 2019, a steep undervaluation from the Ksh3.4 book value that the lender was worth as at the first quarter of 2018.
Analysts at Cytonn Investments Limited attributed the undervaluation to Jamii Bora's negative liquidity position.
At the time it emerged that Jamii Bora's books reflected a bad loan ratio of 22.4% as at the first quarter of 2018 with gross Non-Performing Loans (NPLs) of Ksh2.2 billion.
Business Today in January reported most of the NPLs were channeled to insiders including top managers and shareholders.
This publication also reported that Jamii Bora had been hunting for a strategic partner but most who expressed interest were put off by the lender's financial situation.
Jamii Bora was banking on the acquisition to comply with regulatory financial ratios as it sought to re-establish itself as a respected player in the lending market.
See Also: CBA and NIC Complete Merger