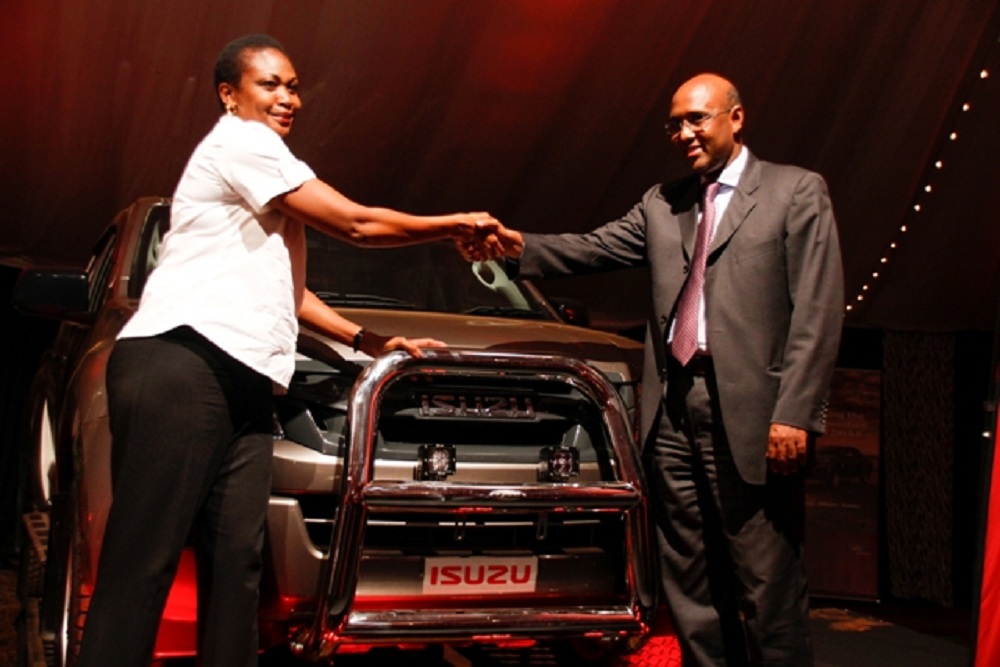 Isuzu Motors has partnered with several countries in Eastern Africa region, specifically Tanzania and Uganda in order to attract more customers.
Isuzu Motors established Isuzu East Africa last July in order to maintain and further strengthen the presence of Isuzu which has been built in the country over the years.
Speaking in Nairobi during the launch of the brand, Isuzu East Africa Board Chairman Eisaku Akazawa said the is company focused on doubling Isuzu Motor centres in the country and also in East Africa.
"Our focus in the immediate future is to accelerate our growth in other East Africa markets," said Akazawa.
He added that the Isuzu brand has grown following the growth of the Kenyan economy hence being the commercial transport solution provider.
Industrialisation and Trade Cabinet Secretary Adan Mohammed said the Government has remained a strong supporter of local assembly and promised to work closely with motor industry players to achieve rapid growth for the sector and ensure return on investments.
"We are working on reducing the age of imported vehicles from eight years to five years. This move will see the increase of locally assembled vehicles," the CS added.
Speaking to the press during the launch, Isuzu Motors Limited Global Chairman Susumu Hosoi said that the long lasting relationship and trust with the people at dealerships who were at the forefront of vehicle sales has enabled Isuzu Motors to maintain high market share and publicity in Kenya.
Isuzu East Africa Managing Director Rita Kavashe said that the company enjoys a 51% market share in the country hence creating more job opportunities for Kenyans.
The company officially changed its name from General Motors East Africa (GMEA) in July 2017 after it acquired GM's 57.7% shareholding which is the required regulatory approval.
The move was aimed at increasing focus on the Isuzu brand that constituted 95 percent of GMEA sales.