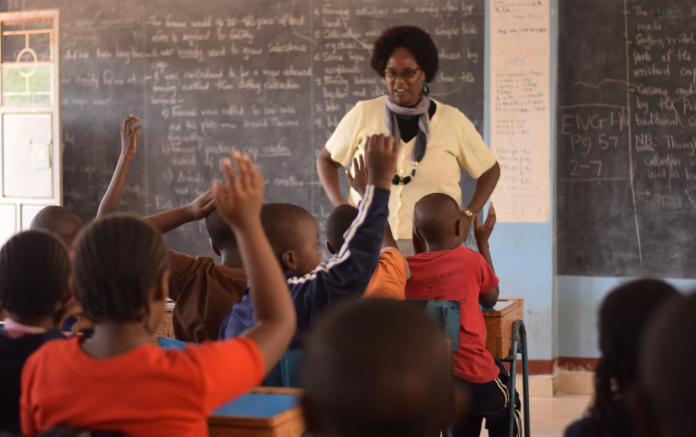 Kenya is failing the largest segment of its young people especially those coming from rural and informal urban areas when it comes to e*******n. Although the country has made significant progress in widening access to e*******n, this has not translated into a quality e*******n for all pupils.
The e*******n system continues to be dogged by stark inequalities. The result is many schools are faced with chronic problems of crumbling infrastructure, overcrowded classrooms and poor educational outcomes, says International Center for Policy and Conflict, ICPC.
The Kenya e*******n system is broken and unequal. It has serious structural, institutional, infrastructural and managerial failures. "Kenya e*******n system, characterized by crumbling infrastructure, overcrowded classrooms and relatively poor educational outcomes, is perpetuating inequality and as a result failing too many children, with the poor hardest hit," notes ICPC Executive Director, Ndung'u Wainaina. He adds, "For Kenya to comply with both its own constitutional and international human rights obligations with respect to e*******n, major change is needed urgently".
The constitutional right to quality e*******n includes having a school where learners are safe to learn and have the adequate infrastructure and facilities to do so. This is completely m*****g out in the reality for many learners in the country. Kenya e*******n system is almost an apartheid model. This has had net effect of perpetuating social and economic inequalities and limiting social mobility of children especially for majority poor.
The deliberate failure by the government to address the structural problems is not only a question of accountability deficit only. It has consequences for the life chances of millions of school going children and the future of this country.
It is crucial for the Kenya government to conduct a comprehensive needs assessment process across the country. This will ensure that the government has accurate, comprehensive and reliable data informing its decision making in order to enable public investment for equal and fair enjoyment of the right to e*******n in the country. Further, the government must develop and apply appropriate human rights compliant indicators regarding the implementation of the right to e*******n as well as other economic, social and cultural rights.