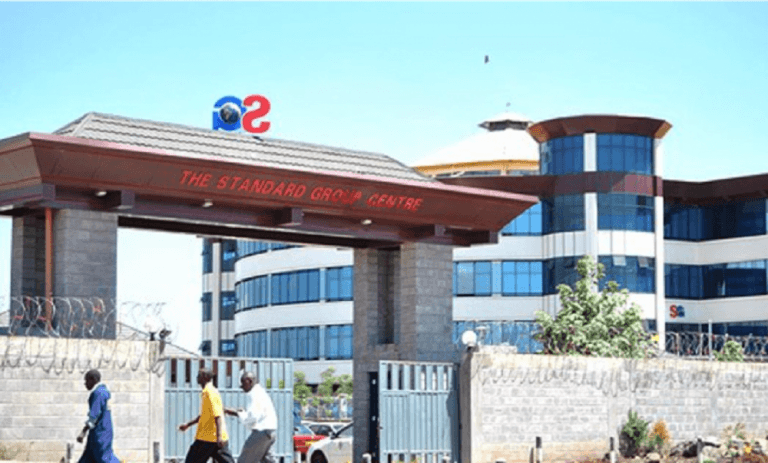 Details of how the Standard Group lost out in the race to hire former Nation Media Group editor Eric Obino have emerged with sources saying the bid was curtailed by entrenched interests in the Mombasa Road-based media house.
Obino, who has since joined Mediamax Network Ltd as Editor-in-Chief (Print), is said to have topped interviews for the position of Editorial Director following the exit of Joe Odindo last year. However, he could not immediately take up the job after some forces lobbied in an attempt scuttle the move. The Standard management is even said to have already prepared a contract for him.
Others who were vying for the top job were Deputy Editorial Director and Group Managing Editor, Daily Editions Kipkoech Tanui and NMG Head of Digital Churchill Otieno.
"Obino was all but poised to be given the job but some forces reached out to a key member of the Moi family and the process was put on hold. When the Standard finally called him to take up the job, he had already been offered a lucrative deal by Mediamax. He asked them to send him the contract and when he looked at it, it was inferior compared to what he had been offered, so he simply rejected it," said one source.
Obino's exit from NMG was equally acrimonious as he was pushed out over a story on importation of contraband sugar touching on West Kenya Sugar Company chairman Jaswant Rai, whom the Sunday Nation described him as "not your ordinary tenderprenuer" with "roots weaved around powerful political families, granting him his wishes."
Rai denied the claims, saying the company followed the law in importing sugar into the country and demanded an apology and retraction of the story failure to which he would sue for defamation.
The newspaper was also put on the spot for illustrating the story with a photo of Deputy President William Ruto, National Assembly Majority Leader Aden Duale and Jaswinder Bedi, the chairman of the Export Promotion Council and CEO of Bedi Investments purporting the latter was Rai.
His lawyers claimed the photo was used to "promote the narrative of state capture" postulated in the article,  titled 'Sweet Secrets'.
However, insiders claim the story, which went through normal editorial processes, gave a perfect opportunity for then Editor-in-Chief Tom Mshindi to edge out Obino, whom he saw as a threat to his hopes of continuing in the role. He, however, eventually lost out after the board decided to "retire" him following indictment by staff over his management style.
"The story had been worked on for two weeks. Various line editors looked at it and even reworked it. Interestingly, one of the things Obino was being questioned about is why he did not engage John Kamau, who was the Special Projects Editor, despite the fact that he was his junior and, in any case, not every investigative story is a special project," one editor told Business Today.