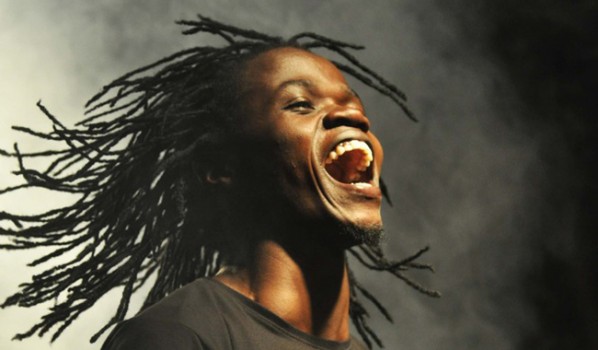 [dropcap]P[/dropcap]opular gospel musician Julius Owino aka Juliani has launched Juliani Hela to help fans get access to his events, buy albums, T-shirts and other branded accessories as well as attend his slated album launch later this week.
Juliani Hela is a loyalty point-based currency earned by customers on every purchase of an event ticket, a T-shirt, or an album. One can also buy Juliani Hela directly then redeem at select stores for goods. In future, Juliani aims to work with a number of stores to accept Juliani Hela just like Safaricom's Bonga points.
"You need Juliani Hela (JHela) to make purchases on juliani.co.ke. Think of Juliani Hela as a currency that can only be used here. One Juliani Hela is valued at Ksh100, you can buy them at highly subsidized early bird fan pack rates," he said.
To buy Hela, you have to sign up and open an account.  As a loyalty coin, Juliani Hela is not based on any cryptocurrency but is just a database of his loyal fans who want in on his most epic music journey and album launch. The launch kicked off on April 18th and will climax on April 21st at The Elephant 3, Kanjata Road, off James Gichuru Road. Tickets to the Juliani Album launch are retailing at Ksh2000 at the gate and Ksh1,500 for Juliani Hela customers. JHela customers will save up more than Ksh 500 on their tickets and purchases of other accessories.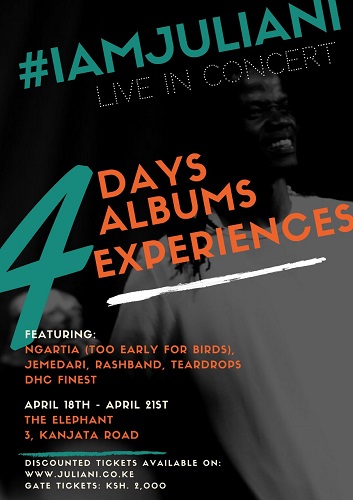 Revellers yesterday enjoyed the relaunch of Mtaa Mentality, Juliani's debut album, which introduced him to the masses as Kenya's foremost lyricist in 2008.
Day 2 (April 19) will see revellers join him with his Pulpit Kwa Street relaunch. This is Juliani's second album and was released in 2011. His message was one of religion, social and political emancipation for Kenyans.
Day 3, April 20, will see the relaunch of Exponential Potential, which was about becoming what you destined to be.  The last day, Day 4 April 21 will be the Masterpiece Listening Party. The Masterpiece, launching on April 21, 2018 is both an appreciation of the past and a look into the future. The last day will end with a listening party, followed by a performance by the lyricist himself.