Goodbye Kethi Kilonzo, hello Melissa Ng'ania
While Kethi is a child of privilege, Ng'ania comes from a humble family of six in Mt Elgon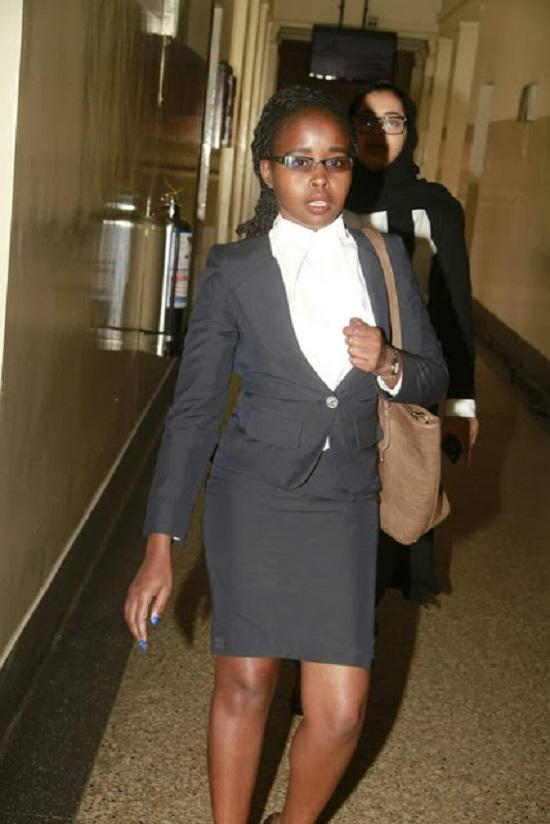 During the 2013 presidential election petition filed by Raila Odinga, lawyer Kethi Kilonzo captured the imagination of Kenyans for standing out in the midst of the country's best legal brains as she argued for the nullification of Uhuru Kenyatta's win in that year's election.
Kethi, then 36 years old, had the rare opportunity of sitting in the same bar with her father, Senior Counsel Mutula Kilonzo (now deceased), who was litigating the petition on behalf of the Coalition for Reforms and Democracy (Cord), which had filed the main petition.
She was, on her part, representing the African Centre for Open Governance (AfriCOG), which was also disputing Uhuru's win and was seeking to have the victory invalidated, though the Supreme Court judges eventually ruled otherwise.
But her eloquence, confidence and diction raised the then little-known lawyer's ratings among Kenyans and were it not for a technicality (she had not registered as a voter), she would have succeeded her father as Makueni Senator following his sudden death on April 27, 2013. Instead, her brother, Mutula Kilonzo Jnr, who is also a lawyer, stepped in and would be serving his second term after being re-elected in the August 8 elections. But that is water under the bridge.
In this year's presidential petition, most keen observers were concerned that neither the petitioners nor the respondents had sought the services of female lawyers with all of them opting for prominent male legal personalities.
President Uhuru Kenyatta's legal team led by Fred Ngatia, for instance, comprised of Ahmednasir Abdullahi, Katwa Kigen, Tom Macharia and Evans Monari.
On the other hand, Raila was represented by James Orengo, Amos Wako, Otiende Amollo, Pheroze Nowrojee, Okong'o Omogeni, Norman Magaya, Paul Mwangi, Antony Oluoch and Jackson Awele. Lawyer Millie Odhiambo (MP), who was initially slated to be in the team, was tasked with overseeing the audit of IEBC's ICT system and electoral forms placing her away from the real action.
The Independent Electoral and Boundaries Commission (IEBC), for its part, retained senior counsel Paul Muite and Eric Ngumbo to argue its case while its chairman Wafula Chebukati sought the services of PLO Lumumba and Kamau Karori.
Many were left wondering why none of the parties saw it fit to seek the services of the many able women lawyers in the country even as Kenya grapples with the gender equality matrix.
It was not until the last stages of President Uhuru's legal team's submissions that a female star emerged in Mellisa Ng'ania.
The young lawyer from Mt Elgon had been tasked with presenting to the court a Powerpoint info-graphic on the President and Jubilee's performance in the just-ended elections to counter Raila's argument that he and his deputy William Ruto were computer-generated leaders.
Her moment in the sunshine would have easily passed unnoticed were it not for Lady Justice Njoki Ndung'u's intervention when she informed Ngatia that he was wrong to refer to the presentation as a video.
She advised that because the veteran lawyer is grey-haired and hence possibly not ICT conversant, he should let a younger "dot.com" member of his team to tell the court what exactly had been presented. It is then that Ng'ania confidently stepped in to tell the judges that it was actually not a video but a graphic presentation.
Kenyans immediately took to social media to congratulate her for her confidence and the fact that she was the only female lawyer to take part in the high stakes petition, which was amplified by State House Director of Digital Communications Dennis Itumbi.
Even lawyer Nicholas Havi, a fierce critic of President Uhuru, could not miss the opportunity to take credit for her performance on the big stage, revealing she had passed through his hands.
Ng'ania, in an interview with the Standard, said: 'It was a great experience and I loved the team work and resilience."
The lawyer says she loves what she does apart from the hectic schedule that comes with the job. Ng'ania, who works with Wairegi Gatetua and Associates, was admitted to the bar in 2011.
However, when comparing Ng'ania with Kethi, one cannot fail to see why the two's journeys may have taken them to the same stage but through different routes.
While Kethi is a child of privilege, Ng'ania comes from a humble family of six in Mt Elgon. She hails from the Sabaot community, one of Kenya's marginalised tribes. She is the last born.
Ms Kilonzo and Ms Ng'ania also went through different educational systems. Ng'ania attended Tororo Girls in Uganda before joining Makerere University where she later graduated with a law degree before coming back to Kenya and later enrolling at Kenya School of Law.
On the other hand, Ms Kilonzo went to the University of Nairobi for a degree in law and graduated in 2001. She is also an accountant and arbitrator.
After school, she joined her father's legal firm, Kilonzo & Co. Advocates, becoming a partner alongside her brother, Mutula Kilonzo Jnr. Kethi also boasts of more legal experience compared to the new kid on the block.
She, for instance, sued the government in the wake of the deadly military operation in Mt And while Ng'ania is largely a greenhorn, Kethi, before the 2013 presidential election petition, had cut her teeth in the corridors of justice representing former President Moi and then ruling party Kanu, among other clients.
Kethi's areas of specialisation are general practice, commercial law, taxation and revenue, criminal law, property, conveyancing, land lord and tenant law. On the other hand, Ng'ania works with Wairegi Getetua & Associates, a relatively little known law firm based at Development House along Moi Avenue/Tom Mboya Street.
She is specialised in commercial law and constitutional and human rights law. Her most high profile case is probably the suit filed against the County Government of Mombasa by outdoor advertisers in 2014 after it pulled down their billboards. She represented the Outdoor Advertising Association of Kenya.
Perhaps reflecting on the journey so far traveled, Ng'ania advises the youth to choose their path wisely and do their best in the career path. "Do not shy away from networking for you never know where your luck lies," she says.
Elizabeth Marami: Kenya's ONLY female marine pilot
Purely because of her gender, she says she has been rejected by various companies in her quest to meet the board requirements for 18 months of sea time so that she can graduate to a captain, 1st in command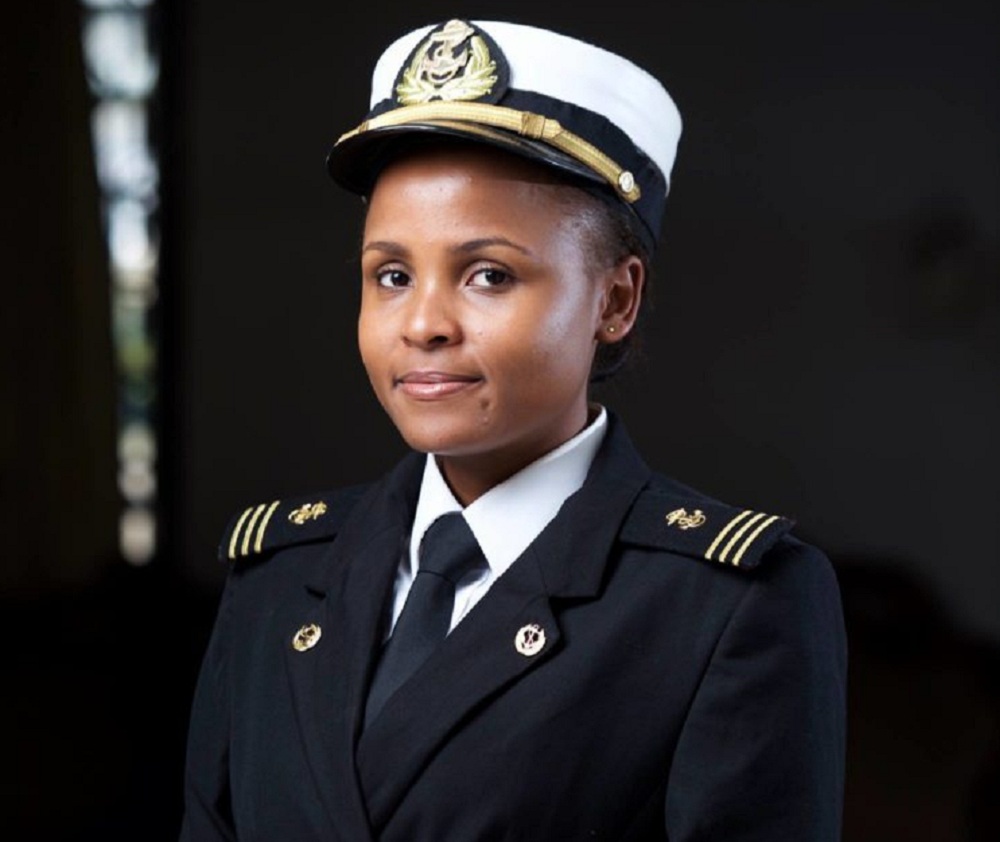 At only 27 years, Elizabeth Marami is charting the path less travelled and breaking gender barriers that have been in place for so long. Her courage would see her swim away from the waters of comfort to take up a comprehensive and challenging course in navigation and become a marine pilot.
Intimidating and authoritative would be the ideal requirements for her job. However, Elizabeth has a warm personality, petite physique and is soft spoken for a person whose main duty is to take 'command'.
Here are excerpts of an interview with Sally Mbuthia:
You have the name pilot in your job title, does that scare you?
I do not often introduce myself as a marine pilot. It was just recently that I just found myself doing so.
I believe it must have leaned more into the fact that I was talking to someone who inspires me and made me feel comfortable saying it. I am just Liz.
What influenced your choice of career?
I didn't want to be ordinary. I wanted to pursue something that would challenge me. So when I heard about a scholarship, I could not resist the temptation to apply. The scholarship would have me leave Kenya for Alexandria, Egypt to study navigation.
The selection process was very competitive and I couldn't believe it when I was awarded. I had another offer to study law at the University of Nairobi but my mind was set on navigation.
What comprises navigation studies?
The degree course takes five years. On completion you get certification from a UN body, the International Maritime Organisation (IMO). There is also a mandatory requirement of 18 months of sea time for every rise in rank and additional channel training at Kenya Ports Authority (KPA).
I'm currently at second officer level. When I joined the training I was one of 2 female students, the rest were men. The training is very extensive with classes running late into the evening. I never had a typical college life of fun and socialising.
You are now a marine pilot; describe a typical work day in your life
I am a second officer in command.
Foreign ships coming to the Kenyan territorial waters are not allowed to navigate on their own and have to have a Kenyan pilot meet them and help navigate. By doing that, you are taking 'command'.
I understand you are the only woman in your workplace. What are the dynamics? Do you prefer working with men as opposed to women?
Our workplace is predominantly male. Small things such as bathrooms —where we have separate bathrooms for the male staff and the rest for general public— goes to show the gender disparity that is in the maritime industry.
Yet the real struggle is not about the bathrooms but so many other key policies that keep away women from the sea. There is gender imbalance in staffing and training. Consider that women in the maritime industry account for only one or two per cent of the world's 1.25 million seafarers, according to the International Labour Organisation.
The men I work with are great; they encourage me and push me towards achieving my goals. Actually, working with men has helped me understand women better. The men in my workplace affirm, encourage me to be more assertive and don't compete against me. This has helped me look at women not as competition, but team players in the same frontier.
If you weren't a marine pilot, what would you be doing?
I would be working in the fashion industry.
I would want to build an international brand that showcases African fabric and authentic designs.
Tell me about your blog? Is it an escape from the unwavering tide in your career?
I have always loved writing and fashion. Running my blog keeps me normal.
I get to wear beautiful pieces and get photographed —which is a world away from my job. Sometimes I wish I could run this blog anonymously and that way I would be able to write about the deep-rooted issues of my life.
You wrote extensively about rejection on your blog. Would you comment on that?
We were 9 students who were awarded the same scholarship, 8 are male and 1 is female. Part of our course requirements is practical skills in form of 18 months of sea time. All the men in our class have successfully secured sea time on board ships since been offered the opportunity.
I have been rejected by various companies in my quest to meet the board requirements for 18 months of sea time so that I can graduate to a captain, 1st in command.
My applications often come back with rejections based on my gender which can be very frustrating. Companies are afraid of getting into sexual harassment (legal) suits so they prefer not to hire women. The blog gives me an off-my-chest platform where I can share my frustrations.
I have however learnt to be patient. Good things come to those who wait.
READ ALSO:
> Perpetual Kendi: From belt hawker to PR firm CEO
> Emmah Amonih: Mtumba girl becomes a fashion designer
> House wife grows customer tip into Sh3.5m
> Cynthia Mumbo: Basket ball player now marketing sports
What does your family feel about your career choice?
My family is very understanding. They have been very supportive.
It's only when I started my initiative, 'Against the Tide' that my dad became a little concerned. Be on the lookout for the official launch of this initiative.
Tell me more about the initiative
Against the Tide is my own initiative to see a reasonable gender balance in the maritime industry. Although in its infancy, I want to advocate for policies that favour both genders and allows for equal opportunities in access to opportunities in the industry.
I also intend to mentor young girls into believing in themselves and having the courage to get into the profession. I have been speaking to students at various schools about the importance of believing in themselves.
You met the President, His Excellency Uhuru Kenyatta. How was it like?
The most impressive thing about meeting the president the second time was that he remembered me from the first time we met.
On this instance, he commended me on our work before our Managing Director/CEO could introduced me as is the norm. That was truly an honour.
Do you have a life mantra? A mentor, someone you look up
Just the other day I was thinking one getting a life mantra!
I admire the Nobel Peace Laurete; the late Wangari Mathaai's work a lot. Her courage and determination towards her course of making the world a greener place is deeply admirable.
What are you currently reading?
I read a lot.
I have re-read Chimamanda's We Should All Be Feminists so many times. The book is one of my favourite reads.
What of your social life. You have any?
I learnt early in life to narrow down my circle of friends to a really small number. I have of course forged great friendships with ladies who have now become family.
With them I can lay bare and discuss really personal issues. My friends have really supported me in my career and offered me moral support. They are also successful in their various fields and l have learnt from them a great deal.
Although they are married with kids, I never feel pressured to settle down, even from my parents.
This article was first published by She.Leads.Africa, a community that helps young African women achieve their professional dreams.