Global beverages firm names new EA Managing Director
Pernod Ricard, the company behind iconic brands such as Jameson, Absolut Vodka, Chivas Regal and The Glenlivet Whiskies, is targeting East Africa's emerging middle class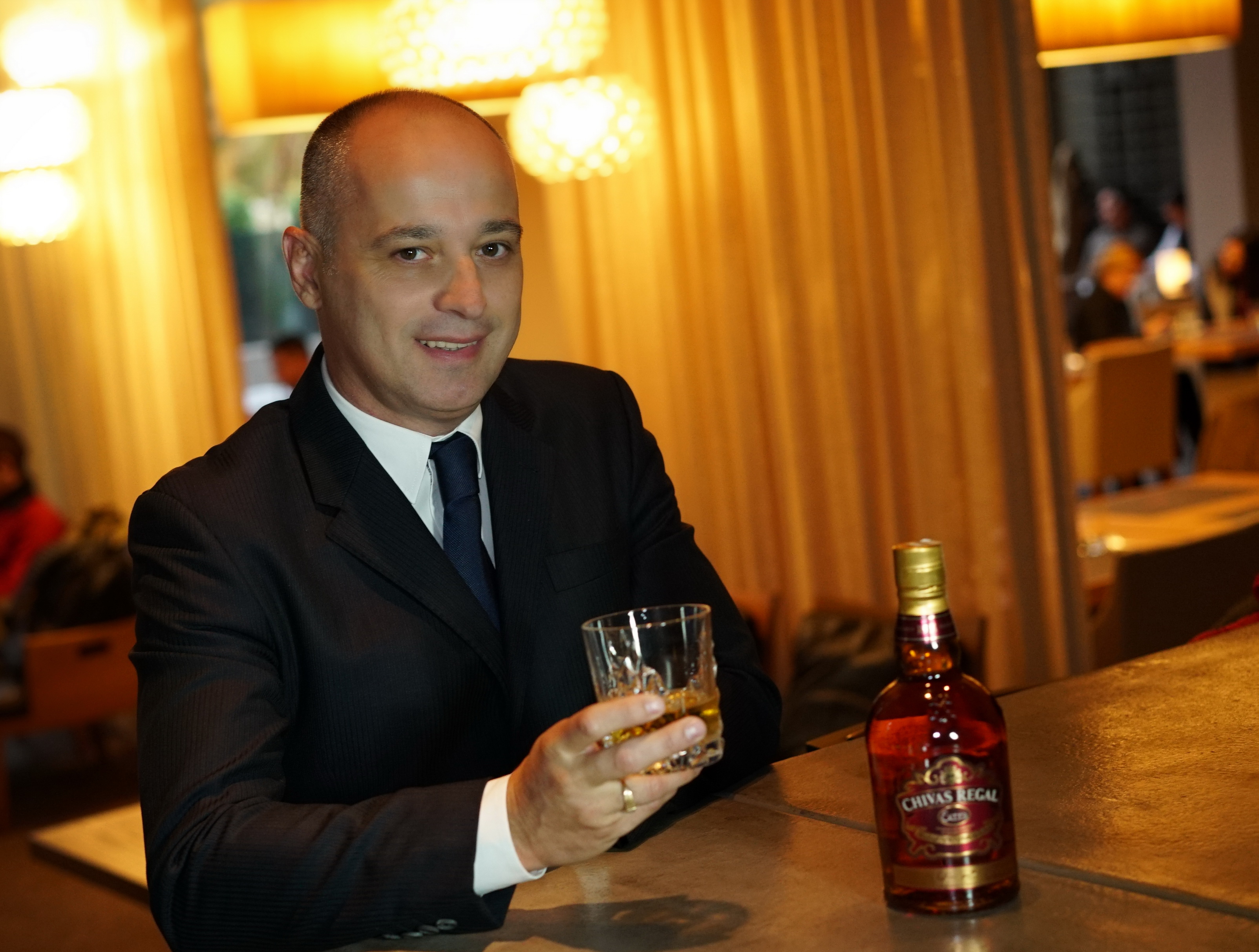 Pernod Ricard Kenya & East Africa has announced the appointment of Predrag Amidzic as the new Managing Director for East Africa (EA).
Pernod Ricard, the company behind iconic brands such as Jameson, Absolut Vodka, Chivas Regal and The Glenlivet Whiskies, is targeting East Africa's emerging middle class with its wide selection of premium alcoholic beverages.
Mr Amidzic will oversee a renewed implementation of the company's strategy – that is anchored on staff development and aligned to the Pernod Ricard Way of Working – across East Africa.
"It is an exciting time for the East African beverages market. The youthful, vibrant and globally attuned population is driving up the demand for premium beverages. Pernod Ricard has a unique and exciting portfolio that is well placed to meet this demand. I am delighted to lead the dynamic team that will play a part in shaping Pernod Ricard's growth narrative in East Africa," said Mr Amidzic while commenting on his appointment.
Mr Amidzic previously held the position of General Manager, Pernod Ricard Adriatics (Slovenia, Croatia, Bosnia, Serbia and Montenegro) and was a member of the South Europe Steering team for Pernod Ricard.
He holds a Bachelor's Degree in Management from the State University of Podgorica in Montenegro. He holds over 20 years of experience in Sales and Marketing in the Fast Moving Consumer Goods (FMCG) sector and has played a key role in Pernod Ricard since his entry into the global organization in the year 2000.
His appointment is a testament to his aptitude in management, marketing and innovation skills to improve business performance across a diverse range of beverage categories and channels of trade, with a focus on execution and expansion.
Predrag Amidzic replaced Denis Ochanine effective July 2017.
Inside the mind of Safaricom CFO Sateesh Kamath
The fact is we are part of a society and whatever happens to the society will directly and indirectly affect us.
On 15th Sept, Safaricom held its annual general meeting at Bomas of Kenya. The company's shareholders approved the payment of a final dividend of 0.97, changed its name from Ltd to PLC status and announced plans to open new customer care centers in Thika and Eldoret.
On the sidelines, THE KENYAN WALL STREET had a chat with Safaricom chief finance officer (CFO) Sateesh Kamath and below is our conversation.
1. Effects of the ongoing politics on the company's investment decisions. How are you mitigating the risks and how are you adjusting to them?
Satesh Kamath: From our perspective we have shareholders that are very confident in Kenya as a long term business. Things like elections create short term headwinds but our shareholders have a long term view of the company. As such, we have not slowed down our investments at all.
On mitigation, we look at what is right for our customers. So we worked to ensure customers have connectivity and as a good corporate citizen worked to ensure we supported this important democratic process.
2. A week before and after the Aug 8th Presidential election, Safaricom said that it had suffered an estimated revenue loss of between Ksh310.2 million and Ksh 414 million on its M-Pesa money transfer business due to a slowdown caused by a tense presidential vote. Do you expect the same in the re-run?
Sateesh Kamath: To be honest, it is difficult to forecast. The fact is we are part of a society and whatever happens to the society will directly and indirectly affect us.
3. How do you plan to pay for the expansion plans? Rights issue, debt or tap into your free cash?
Sateesh Kamath: It's too early to speak on this. It depends on the realities that will take place in the next few year as these opportunities unfold. The preference would be to first fund them with the strength of the balance sheet and then naturally extend the same to borrowing.
4. M-Pesa's growth in Kenya & EA has been extraordinary and it's has been a challenge in some countries such as South Africa.  Given that M-Pesa is a Safaricom product, and expansion would need significant financial muscle, would the costs related with this venture be incurred entirely on Safaricom or would you pursue partnerships?
Sateesh Kamath: The structure we plan to pursue with the expansion of M-Pesa is over the top. When you do over the top, you are basically leveraging the asset you already have on the ground. This is different from expanding into the telco space inorganically in other markets. At a very high level, our expectation is that this will not require a very huge investment. We call this off balance sheet leveraging and we don't expect this to dramatically change the shape of the balance sheet.
5. In your experience, which upcoming business segments/products within the company have a strong growth potential and need for investments?
Sateesh Kamath: There are many ways of looking at growth one is looking at what quantum of growth is contributed by what while the other is to look at what gives you growth today and what gives you growth in the future. For the immediate future, a lot of growth will come through M-Pesa and data, specifically mobile data. In the long term, we are making investments today with the customer in mind and streams like Masoko, Fixed data will start to chip in going forward.
6. Do you think the strategy of M-Pesa interoperability could have any short or long term impact on the company's revenues?
Sateesh Kamath: One, is how we look at competition. I don't think the right way is to look at it and compare what business they are doing. The appropriate way to look at it is how my customers want and how close I am to servicing their need. How can we make their lives better and efficient. That is how we are looking at mobile money interoperability. We think customers will remain with us despite what is on offer across board based on the merit of what we have to offer.
7. Speak about the consistent growth and improvement of EBITDA.
In Safaricom will believe in three things that are very important for us. They include purpose, our people and the profit and we try and balance all three. Fortunately, our customers have responded well to our offerings because they see value in what we offer. As a result we have been able to grow revenue, contain costs and get EBITDA. [This article was first published on Kenyan Wall Street ]