Global beverages firm names new EA Managing Director
Pernod Ricard, the company behind iconic brands such as Jameson, Absolut Vodka, Chivas Regal and The Glenlivet Whiskies, is targeting East Africa's emerging middle class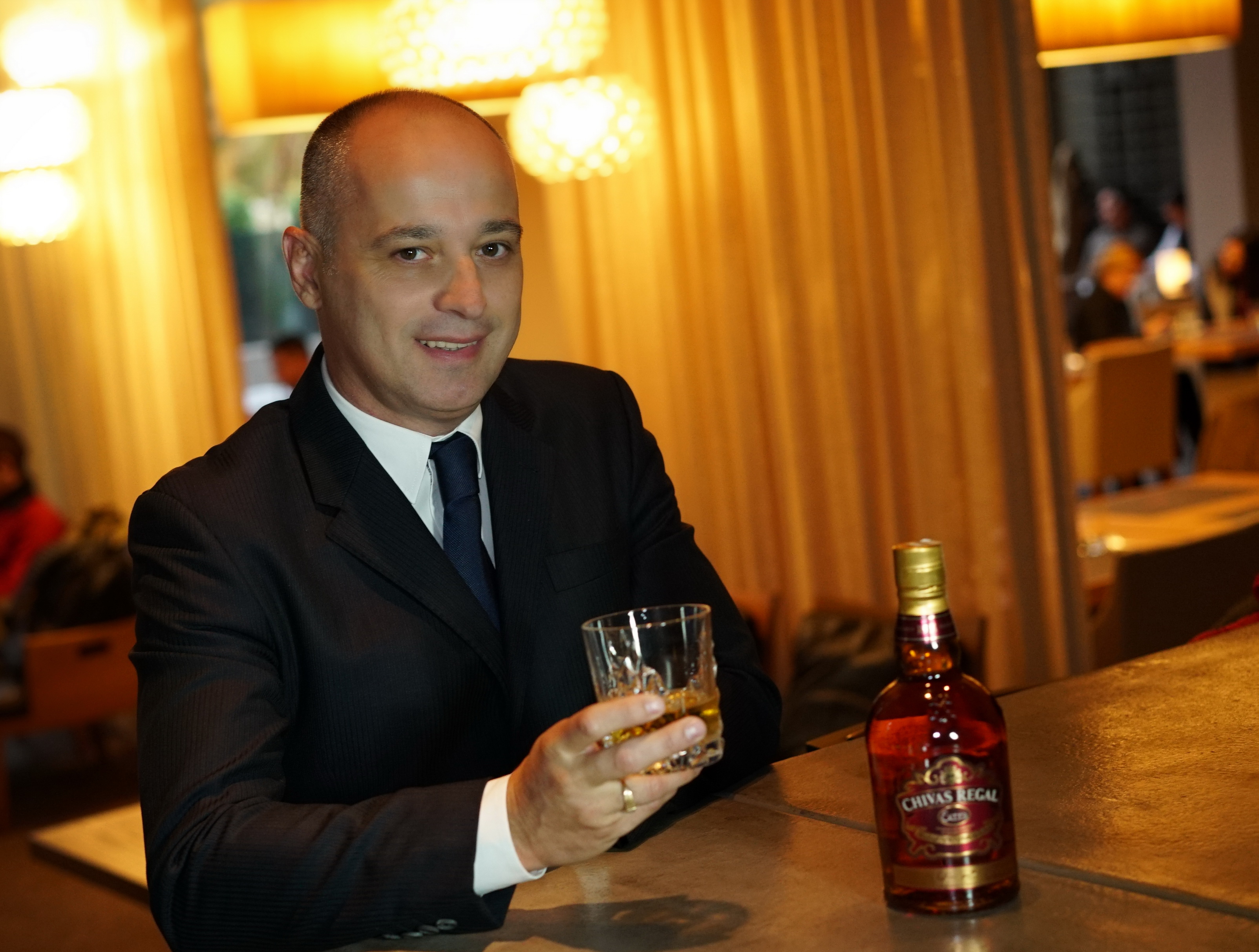 Pernod Ricard Kenya & East Africa has announced the appointment of Predrag Amidzic as the new Managing Director for East Africa (EA).
Pernod Ricard, the company behind iconic brands such as Jameson, Absolut Vodka, Chivas Regal and The Glenlivet Whiskies, is targeting East Africa's emerging middle class with its wide selection of premium alcoholic beverages.
Mr Amidzic will oversee a renewed implementation of the company's strategy – that is anchored on staff development and aligned to the Pernod Ricard Way of Working – across East Africa.
"It is an exciting time for the East African beverages market. The youthful, vibrant and globally attuned population is driving up the demand for premium beverages. Pernod Ricard has a unique and exciting portfolio that is well placed to meet this demand. I am delighted to lead the dynamic team that will play a part in shaping Pernod Ricard's growth narrative in East Africa," said Mr Amidzic while commenting on his appointment.
Mr Amidzic previously held the position of General Manager, Pernod Ricard Adriatics (Slovenia, Croatia, Bosnia, Serbia and Montenegro) and was a member of the South Europe Steering team for Pernod Ricard.
He holds a Bachelor's Degree in Management from the State University of Podgorica in Montenegro. He holds over 20 years of experience in Sales and Marketing in the Fast Moving Consumer Goods (FMCG) sector and has played a key role in Pernod Ricard since his entry into the global organization in the year 2000.
His appointment is a testament to his aptitude in management, marketing and innovation skills to improve business performance across a diverse range of beverage categories and channels of trade, with a focus on execution and expansion.
Predrag Amidzic replaced Denis Ochanine effective July 2017.
Angela Ndambuki takes over as KNCCI chief executive
Kenya National Chamber of Commerce and Industry (KNCCI) has appointed Ms. Angela Ndambuki as the new Chief Executive Officer.
Ms Angela, who took over Monday, succeeds George Kiondo who has been the Acting CEO for the last 8 months.
In a press statement, KNCCI chairman Kiprono Kittony said that after a rigorous search, the Board concluded that Ms Ndambuki's leadership and considerable experience in strategic leadership, advocacy brings a wealth of business knowledge and management experience.
Ndambuki, a former singer with Tatuu band, previously worked with the Performers Rights Society of Kenya (PRISK) as the CEO and demonstrated throughout her career the ability to work successfully in different environments, designing and leading strategies which resulted in impressive value creation.
"I look forward to working with her to create the next chapter of the KNCCI's story of success. I also thank Mr Kiondo for his exemplary leadership of KNCCI over the last eight months," Kittony said.
He noted that Kiondo has ensured that the organization has continued to move forward both strategically and operationally, and has delivered results having taken on additional responsibility at a critical time for the Company.
Kiondo, the former Acting CEO, said: "I welcome Ms. Ndambuki to her new role and wish her every success. I should like to thank all my colleagues for their support during the past 8 months. I will continue to offer my support and ensure that the Company continues to drive forward."
Ndambuki, on the other hand, said she was excited to take over as the new CEO especially at this time when the country is experiencing great and favorable attention as the most preferred investment destination in Africa from leading global investment agencies.
"My role will focus on enhancing this image and grow the international investors' portfolio. With the same energy we shall focus on key advocacy issues affecting the business community to ensure a favorable business climate for Kenyan companies and facilitate ease of doing business," she said.
She promised to grow the KNCCI membership in partnership with all the 47 county chapters to include all corporates and SMEs countrywide.
Ms Ndambuki is an advocate of the High Court of Kenya. She holds a Master of Laws Degree (LLM) in Intellectual Property Law from the University of Edinburgh, United Kingdom and a Bachelor of Laws Degree (LLB) from the University of Nairobi, Kenya.