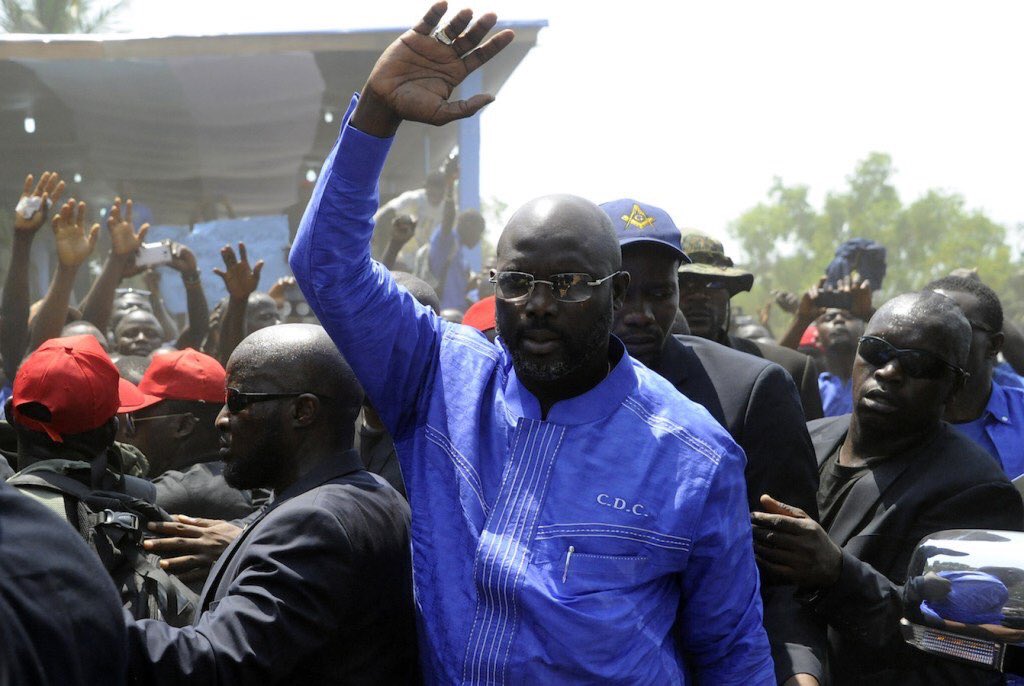 Former professional footballer George Weah has been elected President of Liberia.
Usually when footballers retire they move into coaching or punditry, but George Weah made the switch to politics.
George Weah is considered one of the greatest African footballers of all-time and spent time at AC Milan, Chelsea, PSG and a host of other clubs.
He enjoyed a successful career winning Serie A twice, Ligue 1 and an FA Cup. He also won the Ballon d'Or in 1995 and was African Player of the Year three times.
But despite a glittering playing career, being elected President of his home country Liberia might be the greatest accomplishment of his life.
He clinched votes in 12 out of 15 counties in the West African country to become the 25th President of Liberia.
He beat 73-year-old Joseph Boakai in the presidency race. Boakai has been the Vice President for the past 12 years but only managed to win the vote of two counties.
The former Monaco player took to Twitter to thank people for voting for him.
He said: "It is with deep emotion that I want to thank you, the Liberian people, for honoring me with your vote today. It is a great hope."
Story Credit: Buzz.ie