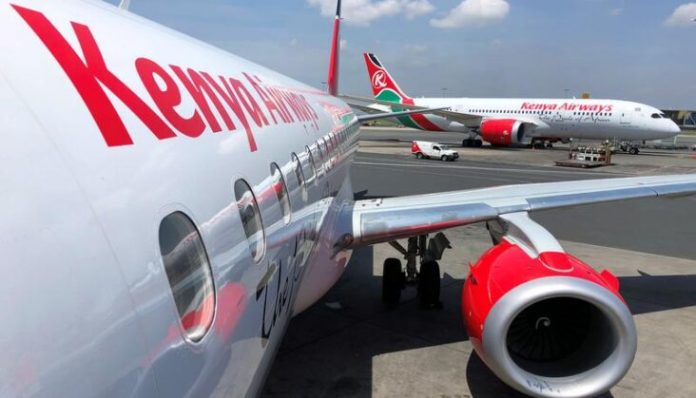 Equity Group's immediate former Chief Risk & Compliance Officer John Hakan Wilson is one of two new faces elected to national carrier Kenya Airways' board of directors following the Annual General Meeting (AGM) held virtually on Friday, June 25. Wilson retired from Equity in March 2021, having served in various roles including Chief Operating Officer (COO).
He also sits on the board of the group's DRC operation unveiled in 2021, Equity BCDC and is an adviser to the Group CEO James Mwangi.
The experienced banker has over 40 years of professional experience in an array of roles including Global Head of Banking at the International Finance Corporation (IFC), Senior Vice President at Swedbank and Associate at McKinsey.
Wilson holds a Master of Arts degree in Economics with dual concentration in Political Science from Uppsala University and a Masters in Public Affairs specializing in International Relations from Princeton University.
Also elected to the board was Philip Wambugu, a seasoned corporate executive who has served in various roles in infrastructure and service-related fields, most recently as a Senior Consultant for Google Loon responsible for overflight rights across Africa between 2018 and March 2021.
Wambugu has also been a director of KQ Lenders Ltd since 2017, and has previously worked with Kenya Airways PLC among several other organizations.
He holds a Bachelor of Arts Degree specializing in Economics from the Nairobi University and a Master of Science in Transportation from the Massachusetts Institute of Technology (MIT).
They replace Dr. Martin Oduor Otieno and Ms. Carol Musyoka who retired at the AGM. The board thanked them "for their invaluable and immense contribution to the Company during their tenure as Board Members" , further wishing them the best in their future endeavors.
Among other resolutions of the AGM were that PricewaterhouseCoopers be appointed auditors of the Company to hold office until the conclusion of the next Annual General meeting and that their remuneration be fixed by the Directors.