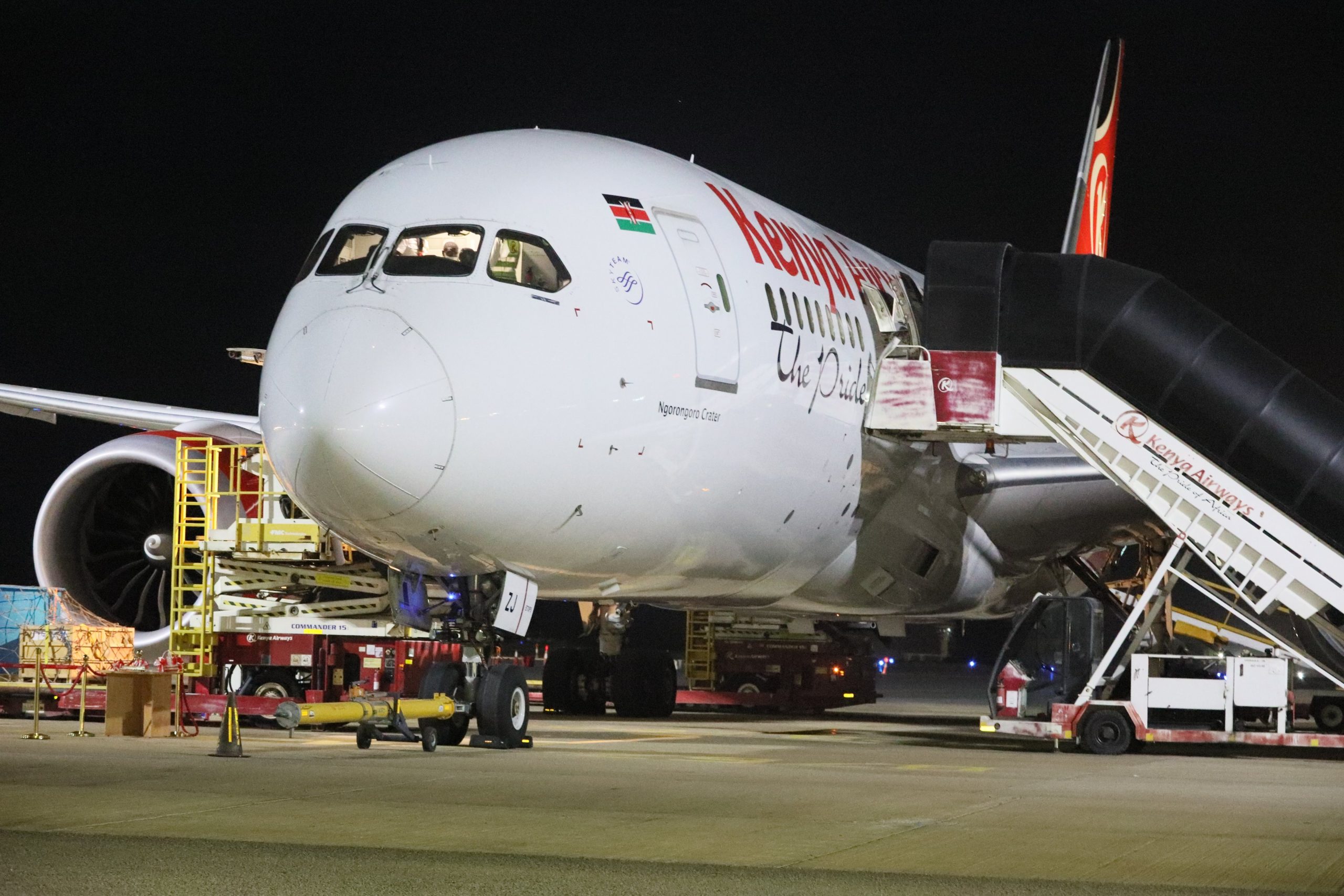 Kenya Airways on Thursday, November 26 launched direct cargo flights from the Moi International Airport in Mombasa to various destinations around the world.
It marked the first time the national carrier was undertaking a direct cargo flight from outside its cargo hub at the Jomo Kenyatta International Airport (JKIA) in Nairobi.
The maiden flight was from Mombasa to Shajara Airport in the United Arab Emirates (UAE).
The Kenya Airports Authority (KAA) performed a water salute for KQ 2332 as it landed in Mombasa ahead of the maiden direct cargo flight.
Kenya Airways Cargo Director Dick Murianki noted that they hoped to foster a vibrant connection between Kenya's Coast region and the Middle East and spur business in the process.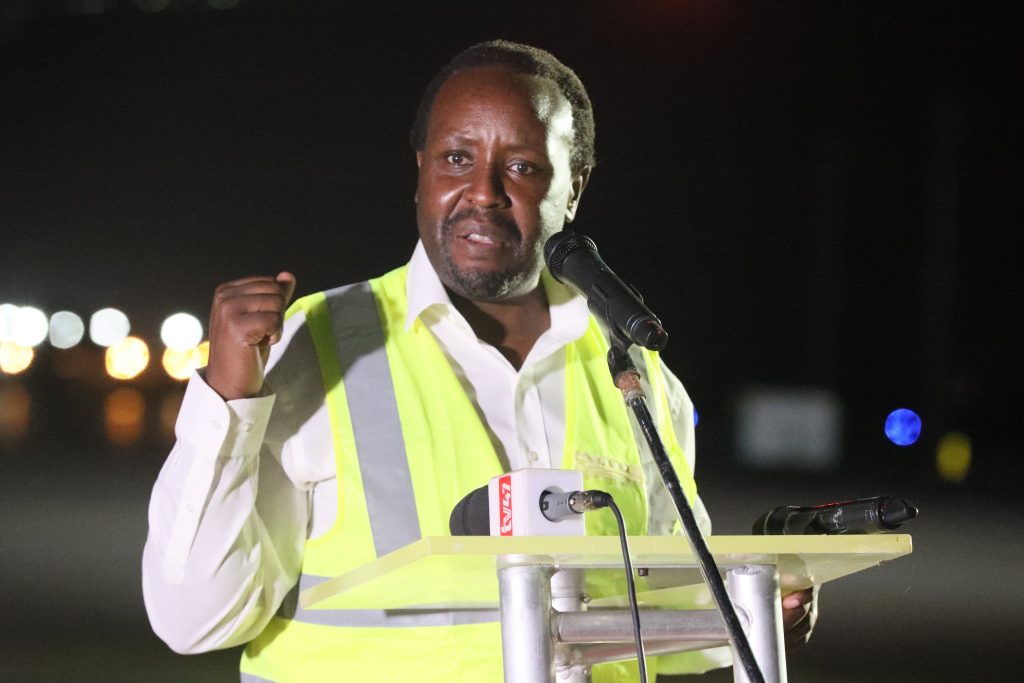 He reiterated the airline's readiness to partner with Mombasa's business community and players in the fresh produce industry.
Among business owners Kenya Airways hopes to support are fish and sea food farmers to boost the same-day perishables supply chain to cater for the consumers in the Middle East region.
"There is potential in the Blue Economy and many other sectors. We look forward to working together to make sure we keep the Kenyan flag flying high.
"Thank you KQ because wherever KQ flies ensures we are able to get our export products out," noted Dr. Wilson Marube who leads the Kenya Export Promotion and Branding Agency.
Kenya Airways CEO Allan Kilavuka expressed confidence that the move would contribute to significant growth in the airline's cargo operations.
"Today we celebrate a key milestone as we launch the first direct Cargo flight outside of our hub in Nairobi. What better location to commence this service, than Mombasa, known for its warm hospitality, and industrious and innovative people," he stated.
Promising to support KQ's cargo operations across all airports it manages, KAA also announced the construction of a new cargo handling facility at the Mombasa airport.
"At Moi International Airport, we have already ear-marked a location where the second Ultra-Modern Cargo Handling Facility will be built and the ground breaking will shortly be done." noted KAA Commercial Manager Jack Bwana who also promised upgrades of existing facilities.