The Kenya Rugby Union (KRU) on Thursday, November 26 signed a deal with Mediamax Network Limited making the media house its official broadcast partner.
Mediamax owns TV, radio, digital and print operations including K24, Kameme, Milele FM and People Daily.
It will have exclusive rights for KRU's flagship competitions; Kenya Cup, Eric Shirley Shield, Rugby Super Series, National Sevens Circuit and the Safari Sevens tournament.
The deal will be in place for five years. The union was, however, yet to divulge financial details of the agreement.
Kenya Cup, the country's main rugby circuit, will have games broadcasted live on k24 as well as other platforms.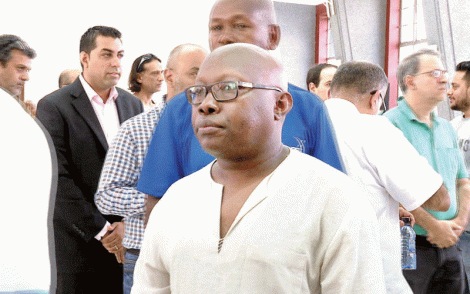 Mediamax will be hoping to latch onto the large rugby following in the country to attract fans and first-time viewers alike.
"Mediamax continues to invest heavily in local sports content as some of the ways of increasing a broad and varied audience both locally and internationally.
"The matches will not only be broadcasted live on K24 TV, Kameme TV but also Milele FM, Kameme FM, Meru FM, Mayian FM, Emoo FM, Msenangu FM (Coast) and the People Daily as well as our digital platform , at the comforts of your homes," noted Mediamax CEO Ken Ngaruiya at the launch event.
KRU Chairman Oduor Gangla welcomed the partnership, observing that it came at a time when the sports sector was feeling the pinch of the Covid-19 pandemic.
He asserted that the deal would facilitate the growth of clubs and grassroots rugby while delivering the sport to a larger audience than ever before.
"The new partnership with Mediamax is a major breakthrough moment for rugby in Kenya. As a result of the partnership with a leading Free to Air broadcast house, rugby will now be available to every household in Kenya through radio and television," he stated.
The KRU deal marks the latest investment by Mediamax in local sports.
Milele FM was announced as the official radio broadcast partner of the upcoming season of the Football Kenya Federation (FKF) Premier League, which is slated to begin on Saturday, November 28.