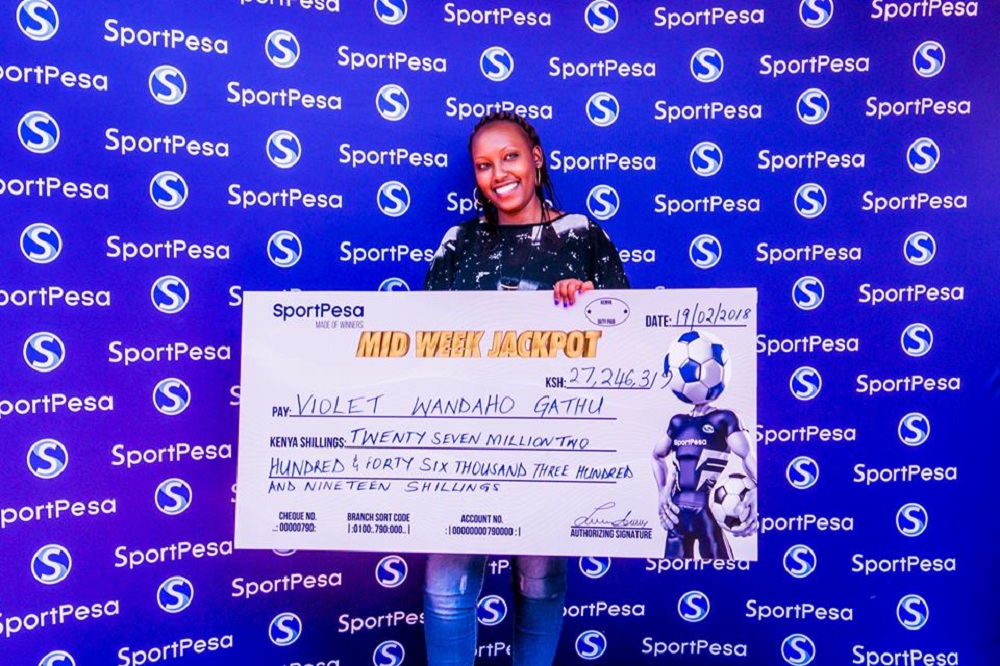 A 31-year-old women from Nakuru is the latest winner in the SportSpesa lottery after pocketing last week's  jackpot prize money of Ksh 27,246,319. The b*****g firm announced Violet Wandaho Gathu, who it said was a "retired" banker, as the lucky punter, two weeks after Gordon Ogada, who hails from Kibera, Nairobi pocked Ksh 230.7 million in the latest SportPesa golden jackpot.
"Voila! ? Violet, 31-year old retired banker from Nakuru, is the winner of last week's #SportPesaJackpot who walked away with Kshs. 27,246,319 ?. More to follow," the b*****g company said in a statement.
Speaking when presenting the prize money, SportPesa CEO Ronald Karauri said the mega jackpot offering represents the b*****g company's will to change people's lives and shows commitment to local customers who have been a pillar of support to its business.