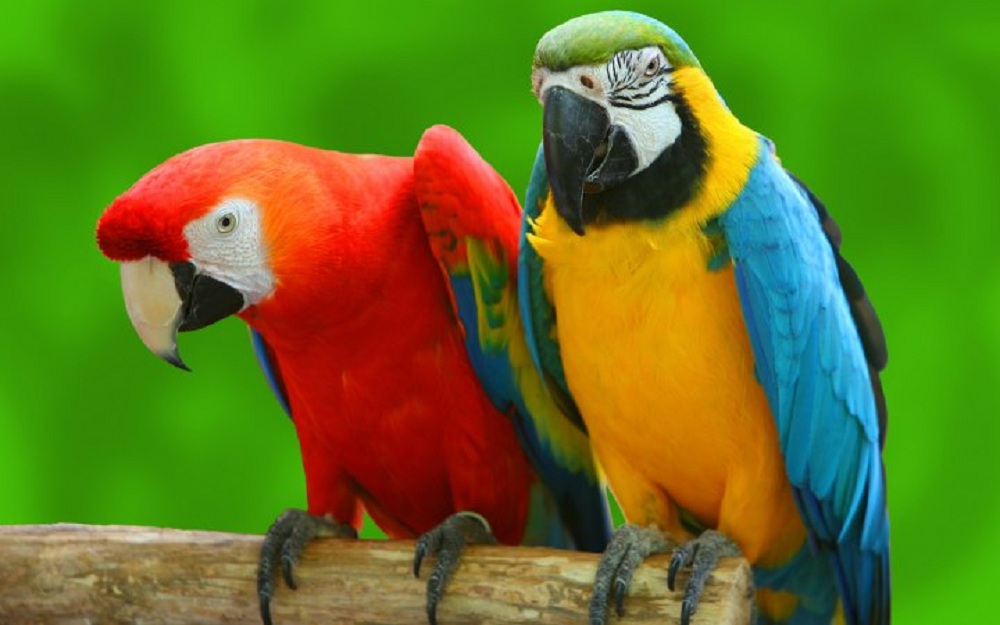 A growing demand for ornamental birds in Kenya, especially among the middle class, has given poultry farmers new business opportunities.
The birds, which used to be a preserve of the rich and were kept by a few farmers, have become the newest sensation in many homes, with the small farmer scrambling to keep them to satisfy demand.
The ornamental birds being kept include crested cranes, parrots, peacocks, Egyptian geese, royal pan turkey, white turkey, fantail pigeon, Sinnamon-tail pigeon, silkish bantam chicken, Americana hens and spa fowls.
Some of the farmers are importing the birds to rear, but a good number of them are getting breeding stocks from their colleagues, with a chick going for as much as Ksh 1,034 (US$10).
Peter Mulinda, a farmer in Utawala, on the outskirts of Nairobi, is among small poultry keepers who have embraced the bird business.
Mulinda keeps 70 ornamental birds, including the Egyptian goose, Australian cockatiel and budgerigar. He has built on his farm three poultry houses, which he has portioned into various cubicles.
"Ornamental birds are good, because unlike chicken which you need several to break even and the market is saturated; with them, two or three are enough to give you return on investment," he said.
He noted that the birds do not need regular vaccination, consume the same feeds as chickens and do not require a huge space for rearing.
However, it is the money in the business that has made the former chicken farmer relish ornamental birds.
Mulinda sells a pair of parrots at Ksh 6,201 (US$60) and a crested crane goes at 62,019 (US$600). Turkeys, on the other hand, go for Ksh 6,201 each while a duck at Ksh 1,550 (US$15) and a mature peacock for up Ksh 72, 354 (US$700).
He sells a turkey's egg at Ksh 155 (US$1.5) each and a day old turkey chick at Ksh 517 (US$5).
"Most of my customers are middle-income households in Utawala and the neighboring estates. These are people who have bought land and built their own homes. They use the birds to beautify their compounds," he said.
Mulinda knows at least three other small farmers in the neighborhood who also keep the birds for sale.
"Business is good. Ornamental birds are far much better than ordinary chickens when it comes to profit. The fact that they do not have any special needs yet fetch much more makes business sense," said Stephen Njenga, a farmer in Kitengela.
Like Utawala, Kitengela is mainly inhabited by people who bought land and built owns houses that include maisonettes and bungalows therefore have their own compounds.
Others on the other hand have taken mortgages to buy homes, hence have space to keep such birds, which ordinarily would not be reared in a rented houses, especially flats.
The trade has spread outside Nairobi, with farmer John Mwebesa taking on them in Bungoma.
The farmer keeps turkeys, guinea fowls and ducks, the common ones besides budgies and love birds.
"I sell the last two mainly in Nairobi because people in the rural areas do not know much about them. However, they like peacocks, guinea fowls and geese," he said, adding that the birds retail at between Ksh 15,502 (US$150) and Ksh 36,173 (US$350) each.
Maryann Atieno, a medical doctor and a resident of Rongai on the outskirts of Nairobi, said she keeps geese, love birds and turkeys not only for ornamental purposes but also for security.
"Geese protect the home against strangers and predators because of their clamorous voices. Nothing can calm the birds in case they see things like snakes, dogs and non-members of the family walking into the home," said Atieno.
In addition, they help to control weeds and trim grass in the compound keeping it neat.
"Their agile necks enable them to pull grass even in placed where a lawn mower, a slasher or a hoe cannot reach, which is a good thing," she said, noting however the challenge is that the birds are expensive especially in Nairobi.
To keep the birds for commercial purposes, one must acquire a licence at Ksh 1,550 from the Kenya Wildlife Service, whose officers also visit the farm to inspect the structures where they would live.
The government agency has noted the increased demand for licences as more people seek to reap from the birds.
Bernard Moina, an agricultural officer in western Kenya, noted ornamental birds have caught on.
"After building a home and planting beautiful trees, nothing else remains other than keeping the ornamental birds like turkeys, geese and guinea fowls. For farmers, it makes great business sense to keep the birds because some go for up to 600 dollars (Ksh 62,019) ," he said.