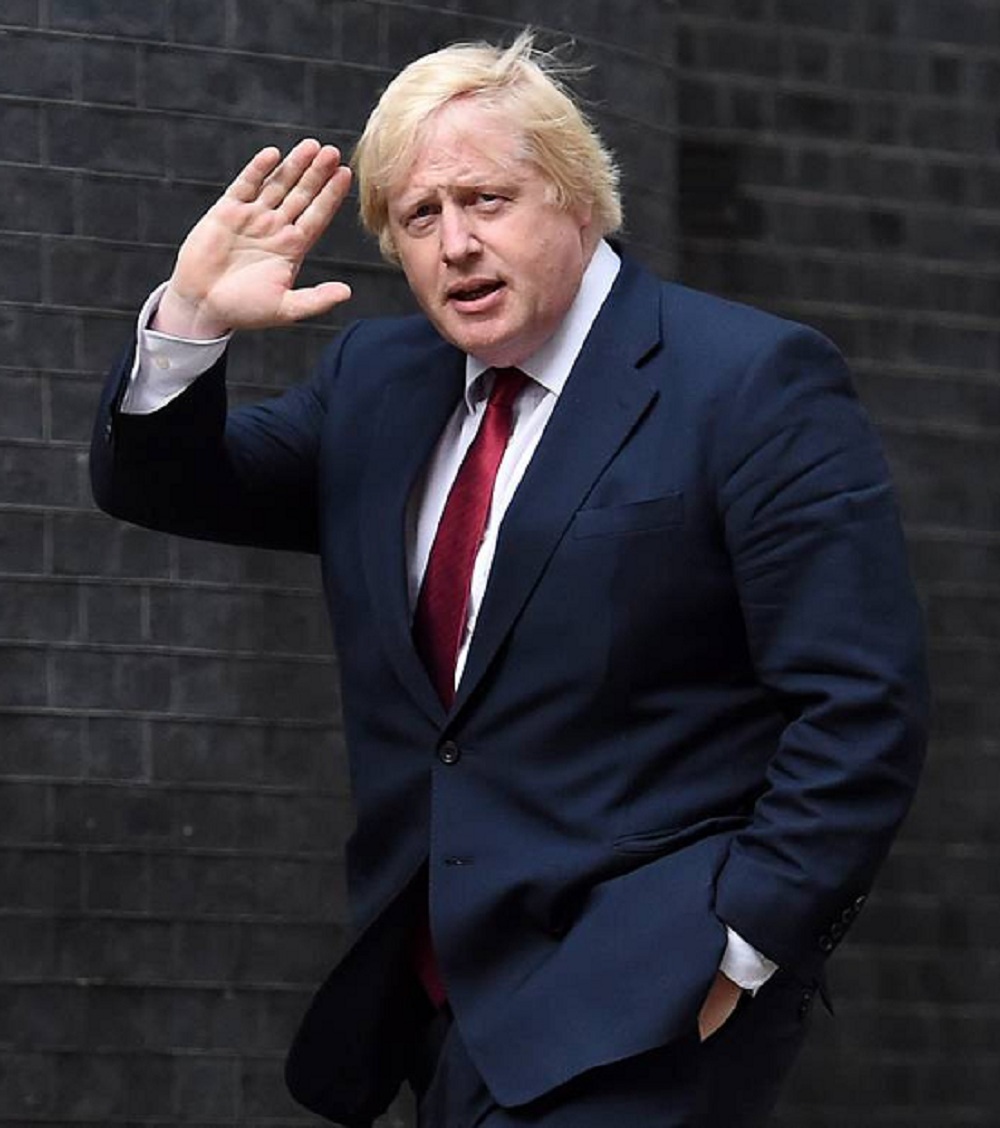 British Foreign Secretary Boris Johnson is embroiled in another row after claims he rushed to congratulate President Uhuru Kenyatta on his controversial re-election.
President Uhuru's victory is hotly disputed, after allegations of "irregularities" and "illegalities" in the conduct of August 8 presidential election.
The Supreme Court first ordered a repeat vote, but has now dismissed legal challenges to Uhuru's win.
The government then tweeted: "Britain Congratulates @PresidentKE @UKenyatta on his re-election through UK Foreign Secretary @BorisJohnson. CS @AMB_A_Mohammed confirms."
The Foreign Office confirmed that Mr Johnson had spoken to Foreign Affairs Cabinet Secretary Amina Mohamed and defended his blessing for the election outcome.
A spokesman said: "The Foreign Secretary spoke to the Kenyan Foreign minister to discuss the situation in Zimbabwe. During the conversation, she updated him that Supreme Court proceedings in Kenya had now concluded and the Foreign Secretary rightly congratulated her."
The only other nations to congratulate Uhuru immediately after the court ruling were South Sudan, Bangladesh and Uganda, according to the government's official Twitter feed.
However, State House spokesman Manoah Esipisu has since stated that more than 40 countries have congratulated the President.
The row comes after Mr Johnson was forced to apologise for wrongly claiming charity worker Nazanin Zaghari-Ratcliffe, was "teaching people journalism" when she was jailed in Iran.
The Foreign Secretary was also strongly criticised when he said that the war-torn Libyan city of Sirte only needed to "clear the dead bodies away" in order to prosper.
Other western countries are believed to still have concerns about the manner of Uhuru's victory, which has prompted them to withhold their backing.
After the first vote, his Jubilee party amended election laws to make nullification of the result harder and there are claims that pro-democracy groups were threatened with a crackdown.
Opposition leader Raila Odinga has rejected the result as "illegitimate" and started a "national resistance movement" to force another election within six months.
Meanwhile, at least nine people were killed in demonstrations and police officers were filmed throwing rocks at a convoy of cars accompanying Raila on his return from an overseas trip.
But Mr Johnson's response came to light on Monday, just hours after the Supreme Court dismissed the legal challenges to the October 26 election.
Asked about the conversation with Mr Johnson, Amina told the Financial Times: "We are grateful to our partners and friends who encouraged us along the way and congratulated us immediately the race was over."
It appeared that she had sought congratulations from Mr Johnson, after diplomats from several countries said Nairobi had done the same with their capitals.
The Financial Times captured an e-mail from Johnson Weru, Kenya's ambassador to Brussels and the European Union: "Following the Supreme Court of Kenya ruling early today and which has upheld the victory of President Kenyatta, I am kindly requesting your indulgence in preparing and dispatching a suitable congratulations message. I am at hand for any quick consultations."
Normally, the messages are not prompted by the recipient country.
Story credit: The Independent and other online sources