M-Pesa has been key to Safaricom's growth in the past decade, with the pioneer mobile money service delivering profits and earning accolades from around the world.
The telco, one of the biggest companies in the region, made no secret of its intention to expand to neighboring Ethiopia, which has a population of 109.2 million and close to 50 million mobile subscribers.
Safaricom is one of 12 companies that submitted bids to the Ethiopian Communications Authority (ECA) seeking to secure a license to operate in the market. Following the evaluation process, two bidders will secure the coveted licenses.
It is part of a plan by Ethiopia to liberalize the telecommunications sector, which has for decades been controlled by government-owned monopoly Ethio Telecom.
An announcement by Ethiopian authorities that only locally-owned financial institutions will be allowed to offer mobile money services has, however, complicated Safaricom's plans. Safaricom expects a reduced bid price for the license should they be unable to take their ubiquitous mobile money service to Ethiopia.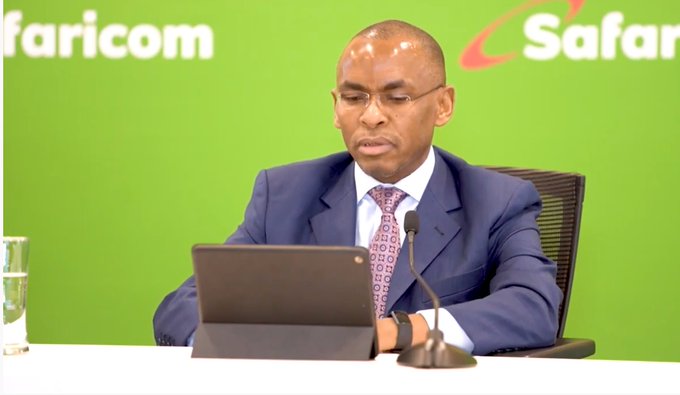 "A license that doesn't include a mobile money license will significantly reduce the level of profitability and therefore in essence, our bid price for the license but also our profitability and payback period," CEO Peter Ndegwa disclosed in a transcript call covering events to the end of July.
In an interview in October, Myriam Said, Ethiopian Prime Minister Abiy Ahmed's Digital Transformation Adviser, denied that the country had shut the door to M-Pesa.
She argued that the telco would need to partner with an Ethiopian financial institution to be able to offer the services.
"Unlike Kenya, where the telecoms sector has influence, Ethiopia is a country in which banks have clout. Ethio Telecom can't, for example, launch its own mobile banking service. It has to create a joint venture with a banking institution and form a company specific to that project," she stated.
Speaking at an event to mark Safaricom's 20th anniversary on October 27, Ndegwa had revealed plans to take M-Pesa across the continent.
"We want to go beyond Kenya. We want to get into Ethiopia, it is already in the public domain and we are currently in a competitive process…We want M-Pesa to be the financial platform for Africa," he stated.
Although the licenses were originally supposed to be issued in March 2020, administrative delays have been blamed for postponements. The licenses are expected to be issued in the first half of 2021.
Among telecom operators bidding for the two licenses are Etisalat, Axian, MTN, Orange, Saudi Telecom Company, Telkom SA, Liquid Telecom and Snail Mobile.
Safaricom submitted its bid as part of Global Partnership for Ethiopia — a consortium of telecom operators comprising Vodafone, Vodacom, and Safaricom.
Two non-telecom operators, Kandu Global Telecommunications and Electromecha International Projects, also applied for the full-service telecommunications licenses.
Winners of the licenses will build, own and operate a nationwide telecommunications network including an international gateway.