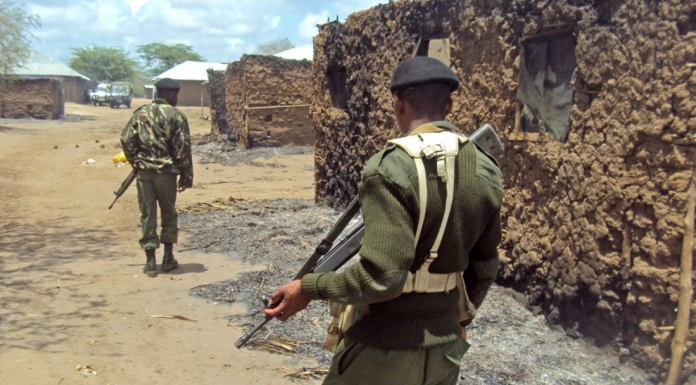 A statement allegedly issued by Henriette Geiger, the European Union ambassador to Kenya, and widely circulated online regarding bandit attacks in Laikipia County is fake.
The fake statement, released on 8th September 2021 said, among other things, that the EU was closely monitoring developments in Laikipia and was convinced that immediate action was required to end the conflict. The statement was even published by Opera news.
Armed bandits who had terrorized residents of Laikipia West for over a month on 8th August launched a daring daylight attack at Mirigwit village moments after security personnel began an operation, setting ablaze Mirigwit Primary School where three classrooms were burnt.
In a Facebook post on 9th September, Geiger, the European Union ambassador to Kenya, however, stated that the delegation did not issue such a statement.
"The European Union in Kenya is aware that there is a fake statement circulating in regards to events in Laikipia and purported to be from the European Union Ambassador to Kenya," the EU said on its social media pages. "We urge the general public to ignore that statement and ask the authors to immediately withdraw it."
VERDICT: A fact-check by Business Today finds the statement shared on Facebook purporting to be from the European Union to be fake as it has been disowned by the EU ambassador to Kenya.
[This story was produced by Business Today in partnership with Code for Africa's iLAB data journalism programme, with support from Deutsche Welle Akademie ]
---
Next Read
>> Has IEBC Launched a YouTube News Channel?
>> BBI Steering Committee on Appealing Court Verdict
>> Highest Paid Radio And TV Presenters In Kenya