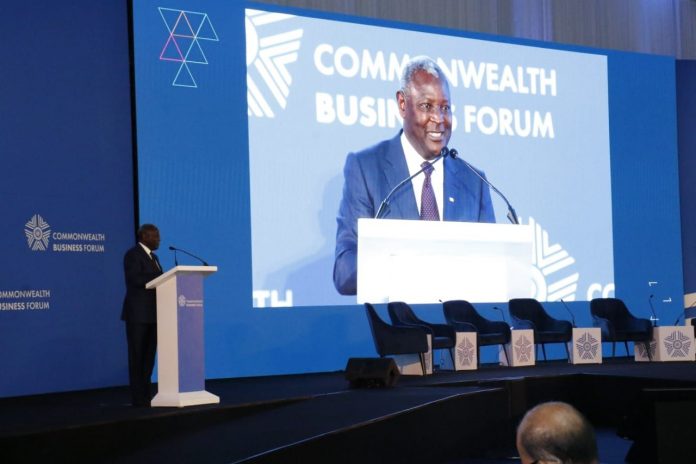 Equity Group on Wednesday, June 29 made public its financial statements for the full year ended December 31, 2021.
The group posted a 99% increase in profit after tax which hit Ksh40.1 billion up from Ksh 20.1 billion the previous year. Equity saw profit before tax surge to Ksh51.9 billion, an increase from Ksh22.2 billion in the 2020 financial year.
Commenting on the impressive results, CEO Dr. James Mwangi stated: "Our performance during the year under review is the best we have ever delivered in the almost 40 years of our organisation's existence."
Growth was driven largely by economic recovery following the impact of Covid-19 in 2020. Mwangi noted that the group through its banking subsidiaries increased lending in a bid to accelerate economic growth in the six markets it operates in.
"Stimulus packages were adopted by governments of the countries in which we operate. However, because of fiscal restraints, there was very little headroom in this regard," he noted.
"It was in this uncertain landscape that we triggered a business management plan anchored on an offensive and a defensive strategy increasing our lending by 30% to help sustain the wider economy," Mwangi further disclosed.
The group saw its total revenues increase 21%, to Ksh112.4 billion. Equity's total assets also grew 29% to Ksh1.3 trillion up from Ksh1.01 trillion in 2020.
Deposits grew 29% to Ksh959 billion, with Equity attributing the growth to 'availability of improved
products and services that enhanced customer experience as well as convenience offered by our digital channels.'
In a pointer to the increased focus on digital channels, Equity ATMs reduced from 725 in 2020 to 695 in 2021. Only one new physical branch was added to its network in 2021, bringing the total number of Equity branches to 337.
With the bank positioning itself as be a regional giant, the acquisition of Banque Commercial du Congo (BCDC) in DRC was highlighted as a big step. The newly-merged DRC entity, established as EquityBCDC, produced a balance sheet of $4 billion (Ksh471.4 billion)
"We now have in place a systematic regional diversified business in six countries with the Kenya subsidiary contributing only 59% and 63% of our assets and revenues, respectively," Mwangi asserted.
The directors recommended payment of a dividend of Ksh3 per share, after pausing dividends in 2020.