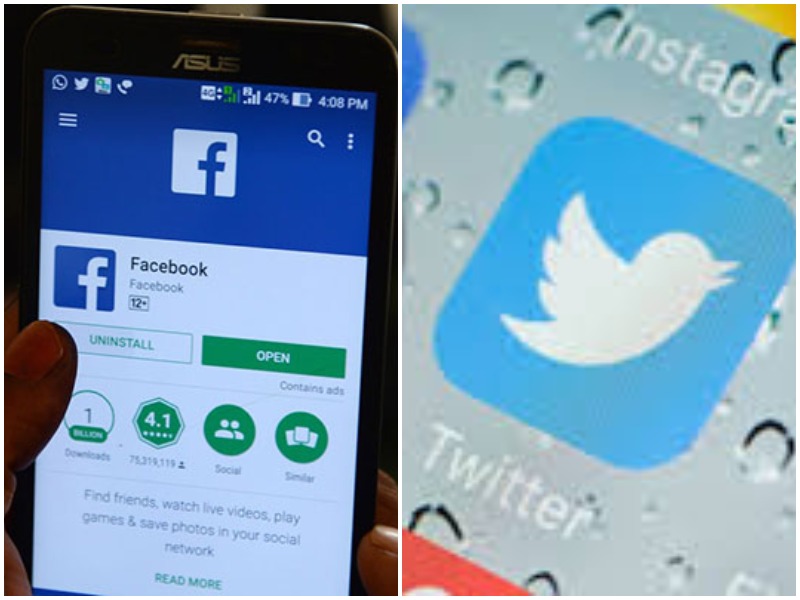 Social media powerhouses Twitter and Facebook are invincible no more. In the space of three days last week, the social media networking sites lost around Ksh20 trillion in market value worth collectively.
In the wake of second quarter earnings announcements, both companies saw stocks take a nose-dive. Facebook stocks fell almost 24% last Wednesday while Twitter took an almost 20% downfall on Friday.
Both companies also reported a downturn in active users. Facebook reported 20 million less users than was expected, while Twitter lost 1 million active subscribers over the past three months.
The companies have blamed the enforcement of General Data Protection Regulation (GDPR) in Europe as a significant factor contributing to the worst week in social media. However, one cannot escape the elephant in the room with both Twitter and Facebook being blamed for election meddling (especially, but not limited to, the Brexit vote in the United Kindgom and US Elections in 2016). Similarly, the facilitation of fake news on the social media platforms has turned away users.
RELATED : IS FACEBOOK TOO BIG TO FAIL?
Neil Wilson, Chief Market Analyst for Markets.com asks,"Have we reached a social media tipping point? Twitter shares tumbled 18% in pre-market trading before paring losses amid a brutal selloff that mirrored Facebook's nosedive."
Twitter and Facebook however seem to be upbeat on the fact that the health of their platforms is more important than the earnings. Both companies have in recent months effected changes to privacy and user experience with a view to answer questions raised about the impact of social media on the world.
"Both Facebook and Twitter have been affected badly by fake news, fake accounts and accusations of Russian meddling. But arguably Twitter looks in better shape as the efforts to monetise the platform are working, whilst we see fundamental concerns about Facebook's advertising model," Wilson said.
Twitter for example recently conducted a purge on locked accounts that affected follower counts — with various powerful and influential personalities losing thousands of followers.
The two companies are still doing healthy business despite last week's financial markets shock. Facebook for example still made Ksh1.32 trillion in the second quarter, and still projects year-on-year percentage increases in the 20-30% (rather than the accustomed 40-50%). Twitter on the other hand made Ksh71 billion in sales during the quarter, a 24% increase from the same period last year.
With the reported analysis placing heavy emphasis on the North American and European markets and not taking into sharp focus the growth in internet penetration in Africa, Asia and South America, then reports of the downfall of Facebook and Twitter may have been slightly exaggerated.
SEE ALSO : UHURU, CYPRIAN NYAKUNDI LOSE TWITTER FOLLOWERS
What is certain however is that Facebook and Twitter are not as inconquerable as previously thought.