Legal procedure for buying land in Kenya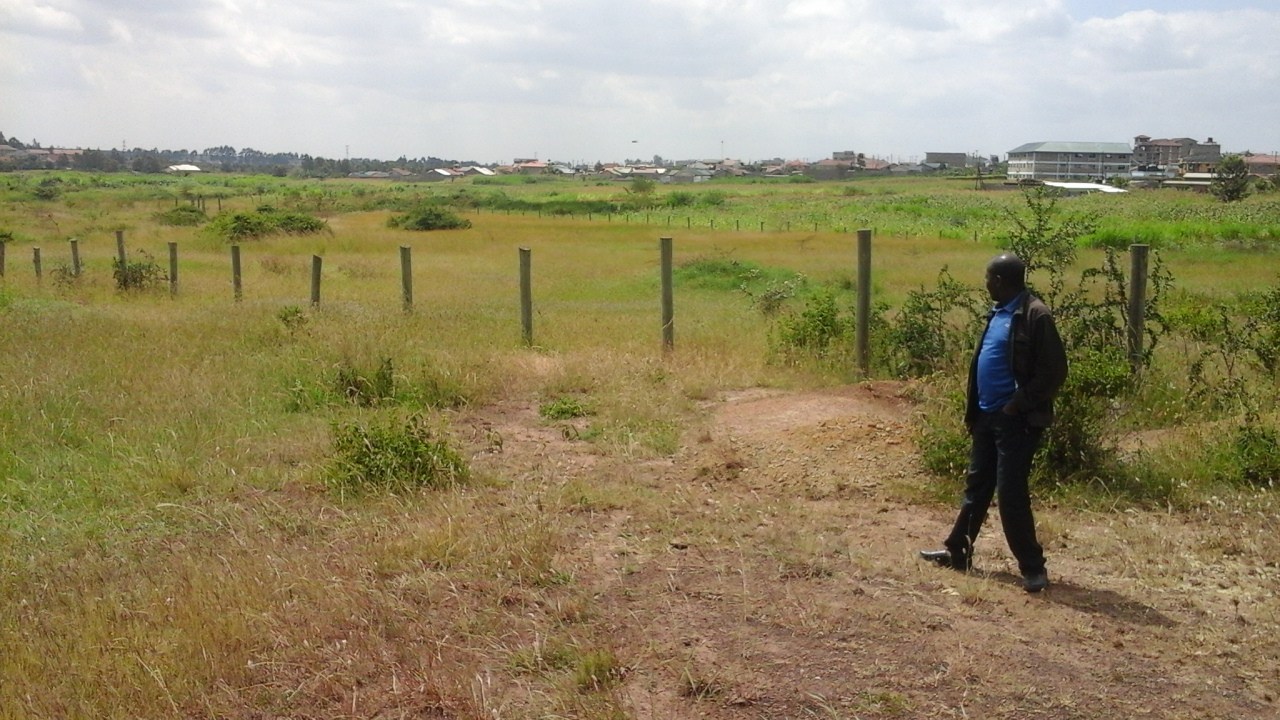 Land buying follows the basic principles of law of contract. The seller is supposed to disclose any defects on the title, e.g. if it's being used as a security against a bank loan. Land buying requires that all legal and contractual procedures are followed to avoid future conflicts, which may lead to double loss. Before investing your money on any piece of land, follow the following steps:
Search at Ministry of Lands
Search with Ministry of Lands at district or county headquarters to ascertain the true land owners and establish the presence of brokers and if the title has been charged or has a caveat, for instance, when it has been used to secure a loan, or there is a court order barring any transaction on the land.
A search costs Ksh520 and should be ready within two hours. A valid search should be no more than six months old.
Land rates
Visit the Local Council (municipal or county) to confirm any unpaid land rates which you will need to factor in when deciding the purchase price. Cost varies from county to county. In Nairobi, you will be required to have a certificate of clearance from the Nairobi City County, which costs Ksh7,500 and should be ready normally within two hours.
If there are prevailing unpaid land rates you would need to agree with the seller on who will settle them as the land cannot be sold (transferred) with outstanding land rates.
Land Map
Visit the local surveyor and purchase maps of the place, normally two, one drawn to scale (informally known as tracing or mutation) and another showing the neighbouring farms, costing Ksh300 per map. You can buy these at the Lands Ministry but a surveyor is better and faster.
Ground Verification
Armed with the map, the surveyor and the seller visit the land on the ground. Have a tape measure to confirm the dimension from the map drawn to scale. Make sure you see the beacons or replace the lost ones. Surveyors charge about Ksh1,000 per beacon. Make sure the bordering neighbours are in agreement with the boundaries.
Agreement
The law requires any land transaction to be in writing. It is very advisable to have a lawyer (though not a must). According to the tariff provided by Law Society of Kenya the lawyer should charge Ksh3000 if land cost is Ksh1,000,000 and below and Ksh8,000 if land value is above Ksh1,000,000. Lawyer's cost is normally shared equally between buyer and seller.
See Also: Real estate remains best investment in Kenya
Ensure that the spouse to the seller is present at this stage or at least the spouse is aware and agrees with the transaction to avoid later complications.
Post Agreement Transaction
According to the agreement, you may be pay in cash or installment. Ensure by the time you make the initial payment the title deed and other legal documents are in the custody of the lawyers. This is because the seller still owns the piece of land and may involve other transactions using the title deed, which may harm you financially.
Land Control Board
Book the Land Control Board (LCB) meeting. The LCB is a forum made of the Assistant County Commissioners (Previously called DOs) and the local village elders which meets once a month. They are the ones who give the final consent for the land to be sold. Their role is to protect the seller from self-destruction e.g. where a man is selling land without wife's knowledge and they don't have anywhere else to go or the land being sold is clan/community land. LCB costs Ksh1000.
However, there is a special Land Control Bond (SCLB), which involves only the Assistant County Commissioner and the two transacting parties instead of waiting for the main LCB that meets once per month. SCLB costs Ksh5,000 and may take two hours depending with availability of the Assistant County Commissioner.
NEXT: Five lethal mistakes to avoid when investing in real estate
Land Transfer
After all payments, the seller signs Land Transfer Forms which together with Consent from LCB, land search, clearance from county/ municipal council, passport photos, KRA PIN, agreement and old title deed are taken to the Ministry of Lands to change ownership. It costs Ksh5,000 to process new title which should be ready within two weeks.
Stamp Duty and Transfer Fees
You will need to pay stamp duty based on the value of land, i.e four per cent for municipalities and two per cent for reserve.
Post Purchase Activity
After one week, the buyer should do another search with the Ministry of Lands to confirm that the land now reads his/her details.
Vision 2030 Delivery Board to support Tatu City
The first major privately-funded Vision 2030-driven urban development will create over 100,000 permanent jobs and 220,000 temporary jobs during its lifetime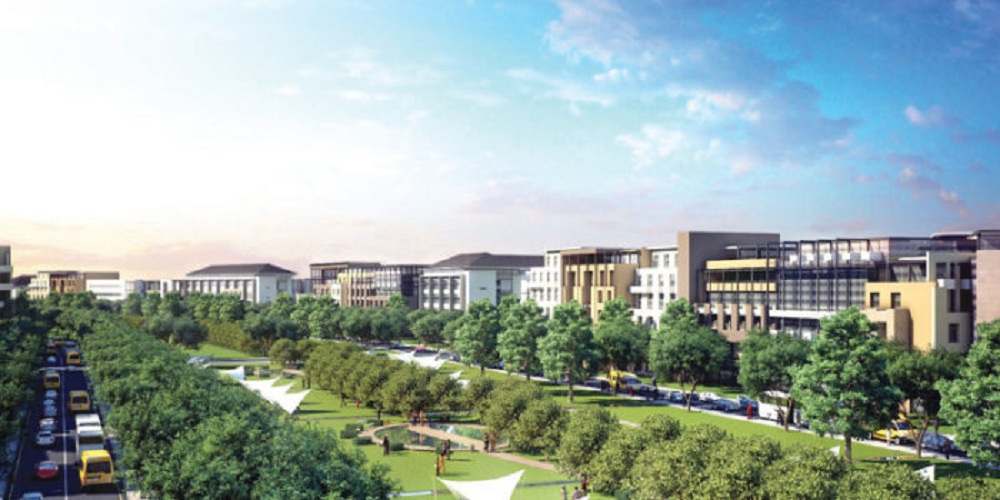 Vision 2030 Delivery Board and Tatu City developers have formed seven working committees to put in place right policies, offer statutory and infrastructure  support to accelerate implementation of the 5,000 acre development.
The membership of the committees will be drawn from the Vision 2030 Delivery Board comprising of Principal Secretaries in the Education, Water, Energy, Transport, ICT and Tourism ministries as well as private sector representatives and Tatu City developers.
Vision 2030 Delivery Secretariat Director General Dr Julius Muia said plans have begun to come up with ways of engagement to reposition Kenya's property, housing landscape and urbanization.
"What we have seen is a model for sustainable urban development. The framework and intentions of the projects are good. We want to see orderly urbanization within and around such cities in the country," said Dr Muia.
He spoke to journalists during a board site visit on the project to map out key areas of collaboration.
The committees will partner to improve road expansion, water resources management, policy improvement and governance, affordable housing development, accreditation for a center of excellence in technical and vocational education and promotion of Tatu city in local and International markets.
Vision 2030 Delivery Board, Social and Political pillar Committee Chair Dr Dinah Mwinzi said the committees will create the right environment to support growth of the country's largest private development in line with Sustainable Development goals and aligned with Vision 2030 goals.
"Tatu City will contribute to acceleration of the country's socio-economic transformation to improve the quality of life for Kenyans," said Dr Mwinzi.
Vision 2030's main aim is to accelerate the transformation of the country into a newly industrialised globally competitive nation by 2030.
Tatu City is the largest private development in Kenya and has to date invested Kshs  2.2 billion in infrastructure. The City is designed as a controlled mixed development that will provide privately managed utilities to guarantee reliability and a high quality of life to the residents and visitors. The project represents a new way of living and thinking for all Kenyans, creating a unique life, work and play environment that is free from traffic congestion, long-distance commuting and slums.
"We are delighted to host the Kenya Vision 2030 Board delegation at Tatu City. It reinforces the fact that our project is an integral component of the Vision 2030 blueprint; and gives an opportunity to showcase the incredible progress we have made," said Chris Ochieng, Tatu City Senior Development Manager.
The first major privately-funded Vision 2030-driven urban development will create over 100,000 permanent jobs and 220,000 temporary jobs during its lifetime.
Already, more than 2,000 jobs have been created for the communities living within  Tatu City environs on contractual and permanent basis.
"The feedback we have received from the Kenya Vision 2030 Board delegation has been positive, confirming that we are on track to help the country achieve an upper  middle-income status by the year 2030. We remain committed to a deepened relationship with Vision 2030 ensuring a brighter Kenya for all," Ochieng added.