Legal procedure for buying land in Kenya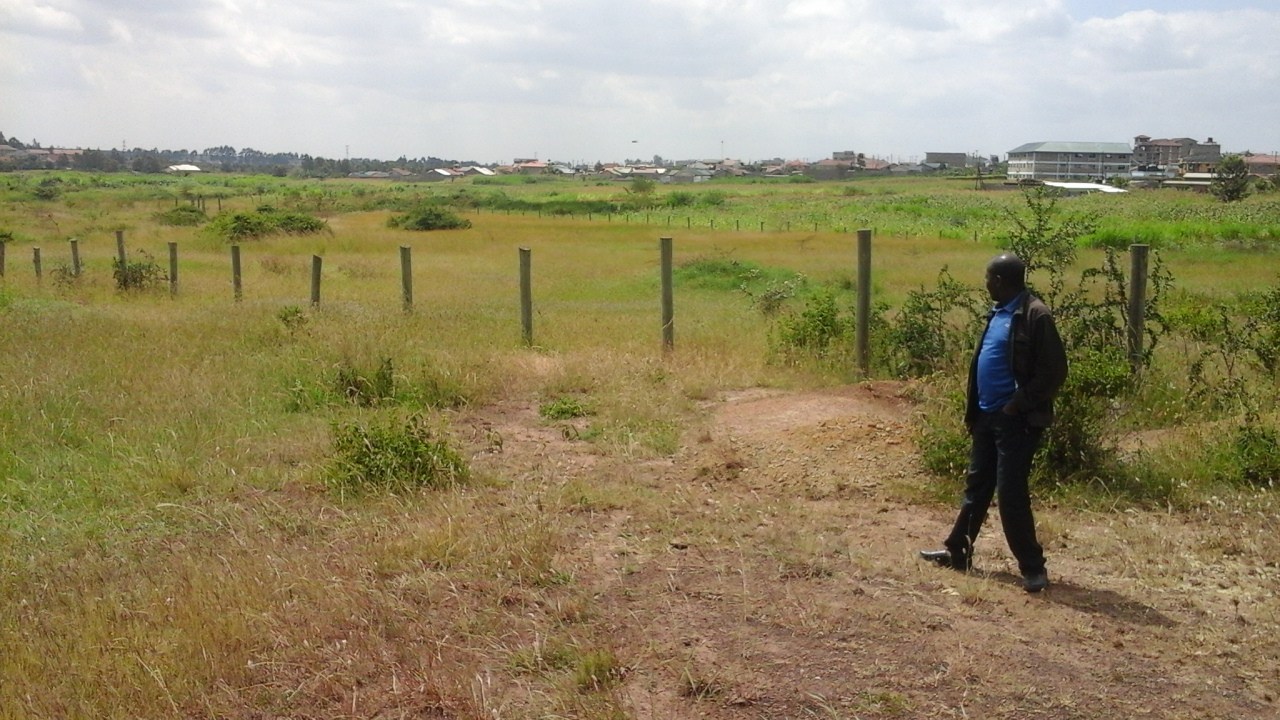 Land buying follows the basic principles of law of contract. The seller is supposed to disclose any defects on the title, e.g. if it's being used as a security against a bank loan. Land buying requires that all legal and contractual procedures are followed to avoid future conflicts, which may lead to double loss. Before investing your money on any piece of land, follow the following steps:
Search at Ministry of Lands
Search with Ministry of Lands at district or county headquarters to ascertain the true land owners and establish the presence of brokers and if the title has been charged or has a caveat, for instance, when it has been used to secure a loan, or there is a court order barring any transaction on the land.
A search costs Ksh520 and should be ready within two hours. A valid search should be no more than six months old.
Land rates
Visit the Local Council (municipal or county) to confirm any unpaid land rates which you will need to factor in when deciding the purchase price. Cost varies from county to county. In Nairobi, you will be required to have a certificate of clearance from the Nairobi City County, which costs Ksh7,500 and should be ready normally within two hours.
If there are prevailing unpaid land rates you would need to agree with the seller on who will settle them as the land cannot be sold (transferred) with outstanding land rates.
Land Map
Visit the local surveyor and purchase maps of the place, normally two, one drawn to scale (informally known as tracing or mutation) and another showing the neighbouring farms, costing Ksh300 per map. You can buy these at the Lands Ministry but a surveyor is better and faster.
Ground Verification
Armed with the map, the surveyor and the seller visit the land on the ground. Have a tape measure to confirm the dimension from the map drawn to scale. Make sure you see the beacons or replace the lost ones. Surveyors charge about Ksh1,000 per beacon. Make sure the bordering neighbours are in agreement with the boundaries.
Agreement
The law requires any land transaction to be in writing. It is very advisable to have a lawyer (though not a must). According to the tariff provided by Law Society of Kenya the lawyer should charge Ksh3000 if land cost is Ksh1,000,000 and below and Ksh8,000 if land value is above Ksh1,000,000. Lawyer's cost is normally shared equally between buyer and seller.
See Also: Real estate remains best investment in Kenya
Ensure that the spouse to the seller is present at this stage or at least the spouse is aware and agrees with the transaction to avoid later complications.
Post Agreement Transaction
According to the agreement, you may be pay in cash or installment. Ensure by the time you make the initial payment the title deed and other legal documents are in the custody of the lawyers. This is because the seller still owns the piece of land and may involve other transactions using the title deed, which may harm you financially.
Land Control Board
Book the Land Control Board (LCB) meeting. The LCB is a forum made of the Assistant County Commissioners (Previously called DOs) and the local village elders which meets once a month. They are the ones who give the final consent for the land to be sold. Their role is to protect the seller from self-destruction e.g. where a man is selling land without wife's knowledge and they don't have anywhere else to go or the land being sold is clan/community land. LCB costs Ksh1000.
However, there is a special Land Control Bond (SCLB), which involves only the Assistant County Commissioner and the two transacting parties instead of waiting for the main LCB that meets once per month. SCLB costs Ksh5,000 and may take two hours depending with availability of the Assistant County Commissioner.
NEXT: Five lethal mistakes to avoid when investing in real estate
Land Transfer
After all payments, the seller signs Land Transfer Forms which together with Consent from LCB, land search, clearance from county/ municipal council, passport photos, KRA PIN, agreement and old title deed are taken to the Ministry of Lands to change ownership. It costs Ksh5,000 to process new title which should be ready within two weeks.
Stamp Duty and Transfer Fees
You will need to pay stamp duty based on the value of land, i.e four per cent for municipalities and two per cent for reserve.
Post Purchase Activity
After one week, the buyer should do another search with the Ministry of Lands to confirm that the land now reads his/her details.
Tilisi fast-tracks warehouse construction
New package saves new warehouse owners numerous application processes that can take more than two years to secure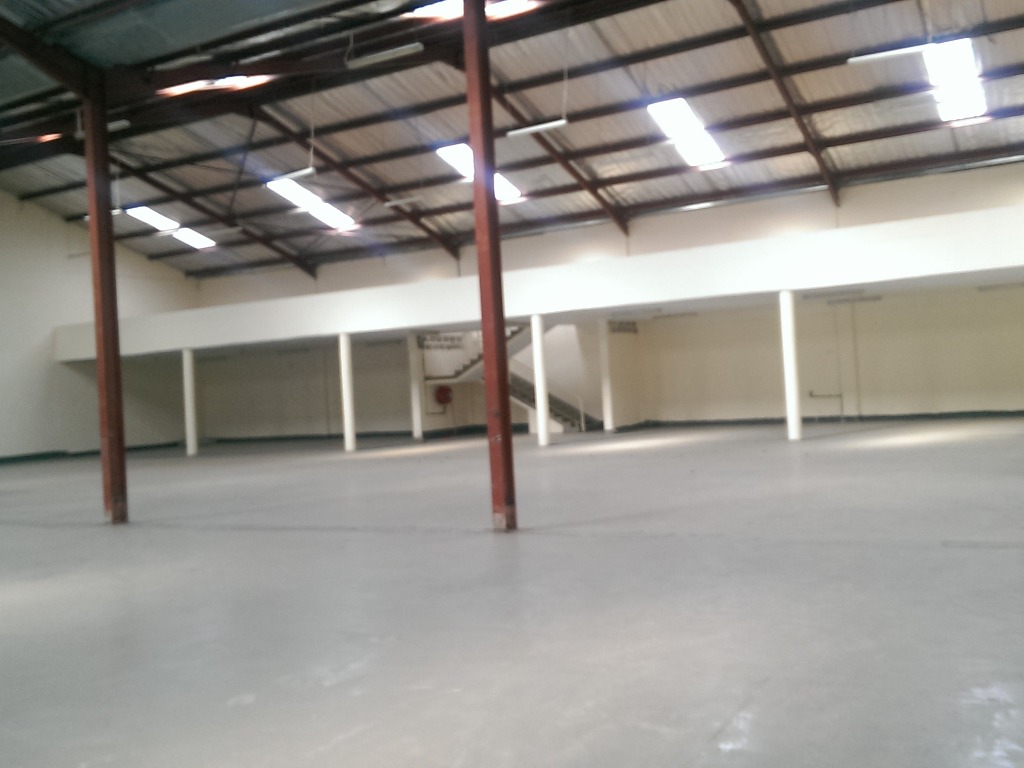 Tilisi Developments Ltd has opened a fast-track building route for companies keen to build their own warehouses, with a pre-approval package that is set to save new owners up to two years of paperwork achieving permit approvals.
"One of our major concepts in developing Tilisi is to create a smooth and rapid path for our buyers in getting the necessary permits needed before construction. What we are providing is ready-to-build parcels of land that save the buyers extensive approvals." said Ranee Nanji, co-CEO of Tilisi.
With Tilisi now offering 90 acres of pre-approved warehousing building plots on its 397-acre mixed use development located on Waiyaki Way, it has saved new warehouse owners numerous application processes that can take more than two years to secure.
Kenya ranks in the bottom half of Africa's 54 countries for its ease of access to construction permits, according to 2016 World Bank research, despite being the continent's ninth largest economy. The first step for any warehouse builder is to locate a piece of land in a convenient location for their logistics needs. This can then move into a bidding a process that can take several months.
With such land nearly always classified as agricultural until change of user approval is achieved, an investor will usually need a full year to acquire change of use certification before applying for the Strategic Environmental Approval (SEA) for large parcels of land followed by Environmental Impact Assessment (EIA), which is meant to ensure that decisions on proposed projects and activities are environmentally sustainable.
"We are among the first companies in Kenya to have acquired the SEA for Tilisi, which involved holding meetings with the surrounding communities to enable them to understand the type of project that we were putting up and
how this was going to impact their lives," said Ranee Nanji, co-CEO Tilisi.
"To secure this permit, the project owner must produce a plan for the next three to five years and detail how the project will address environmental  issues such as environmental degradation and the resources involved, which
took us another year to obtain."
Moving forward, an extensive master plan is drawn up to show the various segments of the development. This is presented to the county government in addition to the Land Rate Certificate and survey map in order to acquire the
Precinct Planning Approval, which takes up to 14 days to acquire, according to Kiambu County Government.
Subsequently, a series of approvals which one can apply for simultaneously such as junction approvals from Road authorities such Kenya National Highways and Kenya Rural Roads, County infrastructure Engineering approvals, approvals for signage on the Highways, Billboard approvals just to mention a few.
"There are standard timelines that have been put in place for getting these permits. However, these timings do not include the time spent during meetings with the concerned stakeholders or where files have been misplaced and you have to make a new application," said Ranee.
Classic FM's Maina Kageni named in land scam
Consumer watchdog COFEK says there is more than meets the eye in the radio presenter's relationship with PRC chief Brian Gacari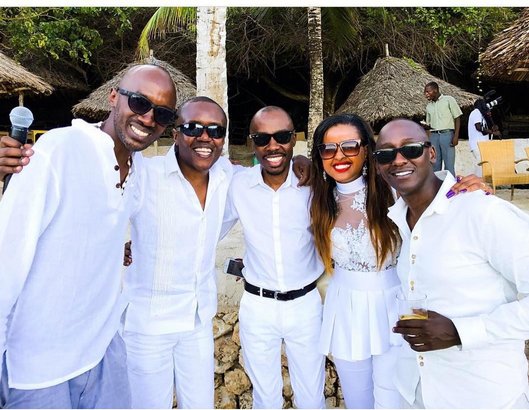 The Consumer Federation of Kenya (Cofek) now claims there is more than meets the eye in the relationship between Classic 105 FM morning breakfast show host Maina Kageni and the man behind a company that is being accused of  duping of unsuspecting land buyers to con them of millions of shillings.
Cofek alleges the relationship between Kageni  and Property Reality Company (PRC) Chairman Brian Gacari is not that of a mere advertiser but friends.
In a photo published on its website, Kageni is seen attending the wedding of Gacari and his wife Mercy.
The photo was posted by Classic FM on its website with a mouthful flatter story to boot, says Cofek, which has been receiving complaints from buyers who have unsuccessfully been trying to get back their money. Some had taken loans to buy land and greenhouses with a promise the investment will give them handsome returns.
Radio Africa Group Chief Operating Officer Ms Caroline Mutoko is also listed on the PRC website as a "board director" and member of the "finance, strategy & investment board committee".
"When will they speak out? What will make them speak? Because speak out, they must."
According to Cofek, nearly all duped PRC buyers claim they fell for the suspect deals on hearing Classic FM advertise them through Kageni and the Classic Home Expo.
The watchdog claims both Kageni and Mutoko have maintained loud silence when invited to respond on the PRC scam on their social media pages.
Meanwhile, Cofek says many more complaints on PRC are still pouring in … sad tales of people losing cumulative hundreds of millions. "When will they speak out? What will make them speak? Because speak out, they must," it says of Kageni and Mutoko.
It says Mr Gacari called Cofek last Friday and requested that Cofek forwards the complaints to PRC and that the website articles be pulled down.
Cofek declined but instead proposed a meeting between aggrieved buyers and PRC board members. But as this was going on, over the weekend, Cofek discovered through one of the complainants that PRC was actually on a charm offensive targeting the complaining buyers one of whom slammed PRC for "sham PR" when "rattled" with ongoing Cofek investigations.
That meant PRC, as had been complained of, lacked the good faith and goodwill to try the win-win dialogue option. In any case they remained non-committal about costs for Cofek intervention.
Mr Gacari had initially (on phone) requested an initial meeting between Cofek Secretary General Stephen Mutoro and one or two of his directors – which suggestion Cofek says it declined on account that the consumer rights watchdog was not a complainant – and it could potentially raise integrity issues.
Caroline Mutoko caught up in 'land scam'
One buyer says he invested Ksh 1.647 million with a promise of Ksh250,000 per greenhouse every six months but has never ereceived anything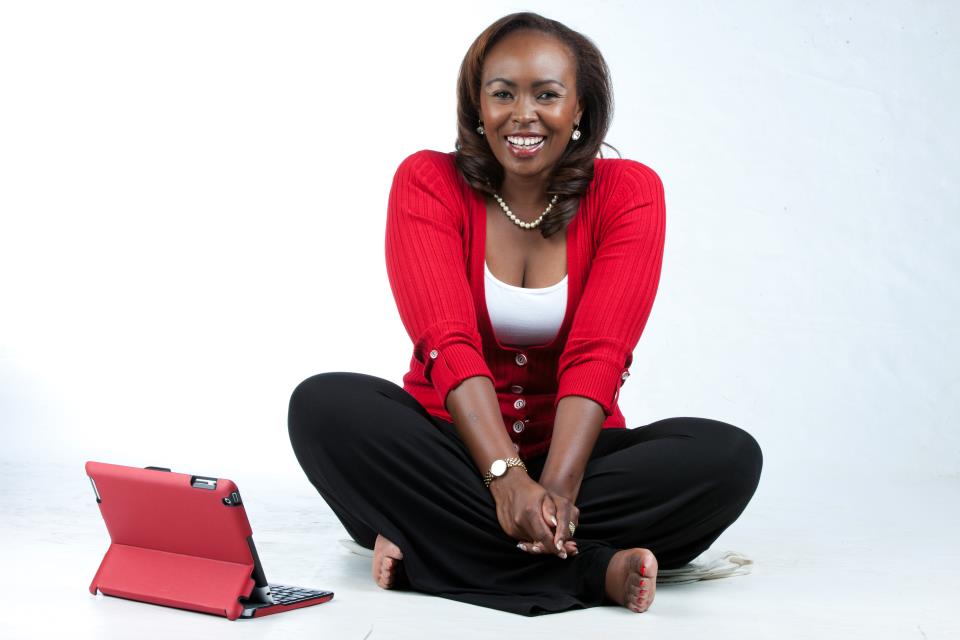 Radio Africa Group Chief Operating Officer Caroline Mutoko is among investors on the spotlight after buyers complained to the Consumer Federation of Kenya (COFEK) that they lost millions of shillings in land buying deals through a company in which she is a board member.
COFEK says it has received numerous complaints regarding PRC, a company styling itself as selling land with "exaggerated" projected earnings in green-houses. One of the buyers who reported the case to the consumer lobby said he had lost Ksh 167,000 after buying three plots and three greenhouses investing in Aberdare-3 more than one year ago.
Ms Mutoko, a former Kiss 100 FM radio breakfast show host,  is listed by COFEK as a Member of the Finance, Strategy & Investment Board Committee at PRC.
According to COFEK, nearly all complainants cite the company, like many other property firms, adversely on over-delayed and, in many cases, refusal to grant refunds – following breach. The company became famous when it advertised on the popular week-day morning shows on Classic 105 FM and NTV's Churchill Show programme.
The Churchill show is run by Daniel Ndambuki (Mwalimu Churchill), who co-hosts the Classic FM morning shows with celebrity presenter Maina Kageni.
Here is the complaint filed by the buyer who invested Ksh 1.647 million with a promise that it would earn Ksh 250,000 per greenhouse every six months. He has chasing the money for more than one year despite accruing loan financing.
"Last year I heard an advertisement through Maina Kageni Classic FM show to buy plots and greenhouse at Aberdare-3. I reached out to them and after doing research of the firm, I was comfortable enough to buy 3 plots and 3 greenhouses investing in a total of Sh1,647,000.
The promise was to earn 250,000 for half year per greenhouse. Six months later, we were expecting the first pay and they had not started. No title. I requested for a refund because the contract was breached and they started taking me round in circles with funny excuses like they were being audited.
It has been 1 year of painfully paying for a loan which am struggling with yet the company is existing and making profits. It is painful to see the CEO of that company do (sic) a weeding of 1 million dollars while my refund cannot be paid. Who can help me get justice. Am really desperate."
A tweet to PRC (@prcreality), Ndambuki and Kageni has not been answered  while calls to PRC automated lines, as indicated on their website, go unanswered, according to COFEK.
Other PRC board of directors, as per its website, are Brian G. Ngunyi (Chairman); Caroline J. Waiyaki – Head of the HR & Legal Board Committee; David Mugun (Member of the Audit & Risk Board Committee), Dr Fred Ogola (Head of the Finance, Strategy & Investment Board Committee), Ronnie Gacari (Member of the HR and Legal Board Committee and Steve Lugalia (Head of the Audit & Risk Board Committee).
Lugalia is a former Institute of Certified Public Accountants of Kenya (ICPAK) chairman.
"COFEK will continue reviewing other complaints and thereafter write to PRC to show cause why a class action suit should not be commenced against the company," the watchdog said on its website.
Kenyans have previously been duped with lucrative deals advertised in the media. Early this year, 7,000 buyers who had cumulatively paid millions of shillings to Bishop David Ngari, chairman of Ekeza Sacco and Gakuyo Real estate firm to benefit from housing scheme in Murang'a were left in distress when they went for a meeting only to find none of homes was ready. The meeting ended in disarray.
One was required to deposit a minimum of Ksh 10,000 as booking fee before they could start saving with the sacco under a scheme christened Gakuyo Zero Deposit (G zero D) programme. However, Ngari told The Standard everything was being done above board putting the cumulative savings at over Sh3 billion.
The buyers had Sh100 million as booking fees alone, an amount Ngari described as too small for his interest as it would be "stooping too low".
"I will deliver the houses as promised since the crushers have finally been installed," said the preacher-turned-business mogul who founded Thika Calvary Chosen Centre, a church, in 2001.
Ngari said his firm, Gakuyo Real Estate, had acquired several parcels of land in Nanyuki, Kiambu, Kajiado and Machakos.
NEXT READ:
Don't be conned – follow these simple steps when buying land
In another scam, home buyers lost Ksh 500 million to Simple Homes, a sham company that had packaged itself as a developer and a commission agency, selling homes on behalf of other builders.
The company ceased operations and the directors fled to Malindi, where they were found living at large. One of the faces of the company, beauty queen Lilian Wangui alias Kui Lukwaro converted into Islam to disguise herself. She took the name Maryam Wangui.
Simple Homes was associated with Argwings Kodhek, formerly known as Yasin Bakr. He had been involved in similar scams in Kenya and the UK, which led to his deportation.