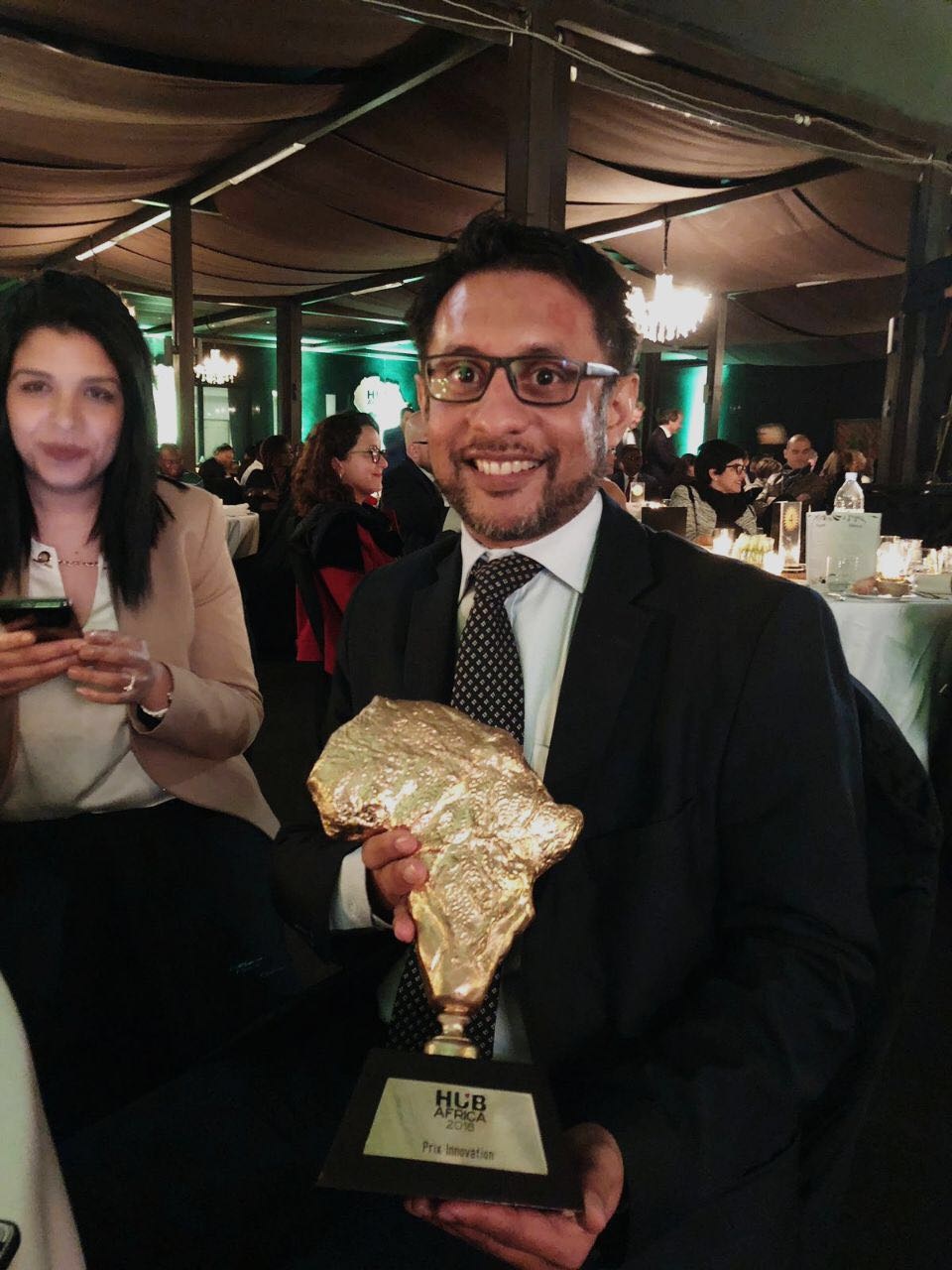 M-Kula, an innovative solution for feeding employees, scooped one of the seven Hub African awards, underscoring the growing trend of Kenyan companies embracing technology to improve operations.
The company won the 2018 Hub Africa Innovative Company of the Year award for making a very simple solution to solve major corporate and social challenges for employers, dubbed M-Kula, which use digital meal vouchers.
Hub Africa Awards is a platform for African entrepreneurs whose goal is to showcase and inspire the work of committed and courageous entrepreneurs.  "We settled on digital lunch vouchers because food is a very important component in the labour market yet it is often ignored," said Neil Ribeiro, the CEO of Sodexo Kenya.
"Food helps drive productivity and motivation and ultimately a company's bottom line. Numerous studies have shown that there is a world of difference between companies that offer their staff lunch and those that don't. We have also proven it in Kenya."
READ: WOMEN REVEAL SOURCE OF THEIR POWER IN BUSINESS
During the awarding ceremony which took place in Casablanca, Morocco, Ribeiro said it was an honour  to win the award. "After looking at  how our services have impacted employees in a positive way and improved companies productivity, we are motivated to work even better," he said.
The development of Sodexo Kenya's M-Kula app was motivated by the Kenya Finance Act 2014 that exempts from taxation food offered to employees for up to Ksh48,000 every year, the equivalent of Ksh4,000 a month.
The service which is available on IOS and Android platforms is accepted in over 230 restaurant and vibandas, where one can order and pay in the same way customers purchase goods and services through M-Pesa and also allows customers to pay for meals delivered to the office.
"Upon introduction of M-Kula to other organizations, in a span of 1-3 months the companies have experienced improvement in employee productivity of 12- 24 percent as well as reduction in employee absenteeism," added Mr Ribeiro.
SEE: COCA-COLA FINALLY REVEALS THE PRICE OF ITS FIRST SODA
The award had over 1,000 entries from across Africa out of which only seven won awards. These included, woman entrepreneur of the year award, grand price Hub Africa, South-South Corporation of the year award, social impact of the year award, favourite Hub Africa prize of the jury and the Government entrepreneur of the year award.
An affiliate of Sodexo Group, Sodexo  Kenya Limited develops, manages and implements employee benefit and rewards schemes through a mobile phone based solution that is used within a network of merchants who are affiliated to Sodexo. It has developed M- Kula, a digital lunch voucher targeting Kenyan employers and available in Kenya's major cities. It also runs M- tuza, a multi-store digital voucher that can be redeemed at over 200 locations.
NEXT: PETER KUGURU: THE MAN WHO DARED COMPETE COKE