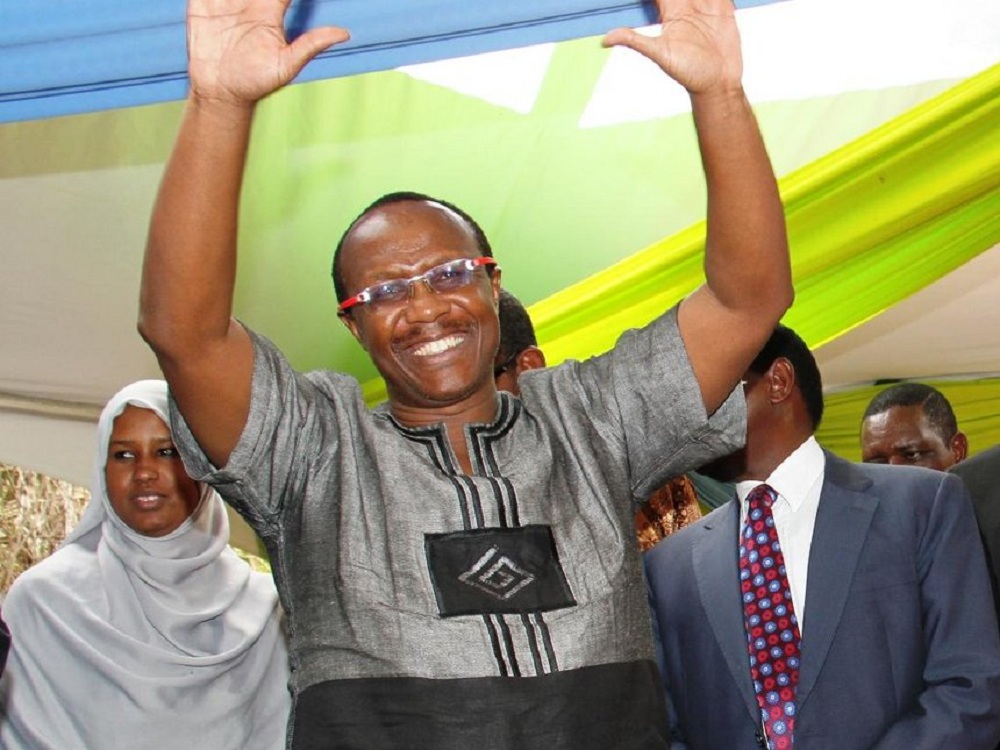 NASA advisor David Ndii will be charged with incitement, his lawyers say.
Speaking at the Directorate of Criminal Investigations (DCI) headquarters at Mazingira House, Rarieda MP Otiende Amollo after being granted access to the economist, Amollo criticised the police over the manner in which Ndii was arrested and revealed they intend to apply for bail.
"We understand that he will be charged with incitement. We expect that the charges will be brought this afternoon," Amollo said at the DCI headquarters.
He said police erred in arresting Ndii and searching his room at Leopard Beach Hotel in Kwale without a warrant and then sneaking him to Nairobi overnight, saying it amounted to torture.
"You can see that it is not about the charges but intimidation," he said.
Earlier, Ndii's lawyers led by Siaya Senator James Orengo had been denied access but detectives later allowed three to see him. He is expected to be taken to court at 2pm Monday.
Speaking in Mombasa Ndii's wife, Mwende, had accused the police of harassing her family, saying her husband was neither a criminal or corrupt.
He demanded an answer from President Uhuru Kenyatta, saying she was keen to know what has changed between 2014 and now.
"It is the President who personally requested the President of the African Development Bank to allow me to come back home and establish a single source of truth following the Westgate terrorist attack. Through the system, we now know who owns which property in Kenya, who owns which land, all the companies and their directors… I want to know what happened to the man I saw in 2014?" An emetional Mwende charged while speaking to journalists at Treasury Square in Mombasa.
He said she refused to cooperate with the police, who were looking for Ndii's computers, given the manner in which they went about the operation.
Ndii has been critical of President Uhuru's administration especially with regard to high-level corruption. Previously, he has advocated for the secession of Opposition-leaning counties.
He is among a team of seven that was on Friday tasked with organising for a People's Assembly at which NASA leader Raila Odinga has vowed to be sworn in as President.