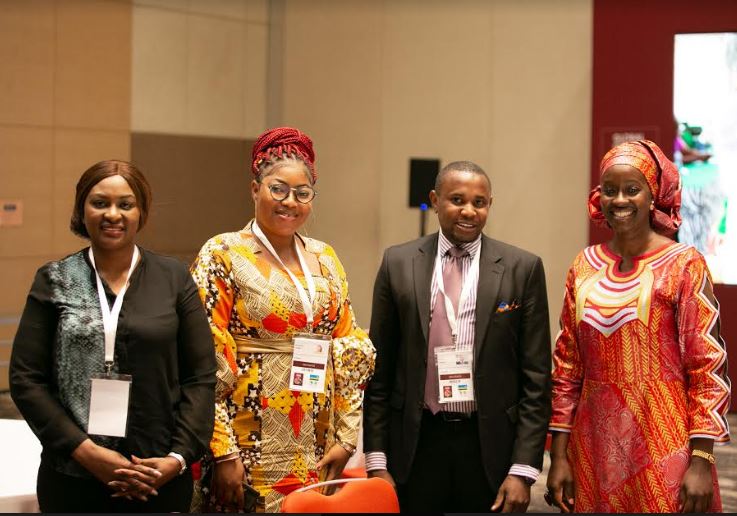 Kenyan women entrepreneurs are in line to benefit from a Ksh300 billion kitty after Credit Bank on Friday struck an agreement with a multilateral lender seeking to ensure African women are financially included.
The African Development Bank (AfDB) launched the Affirmative Finance Action for Women in Africa (AFAWA) at the 4th Global Gender Summit in Kigali, Rwanda, an event also attended by hordes of other development banks partners.
AfDB and the other lenders will lobby G7 member nations to allocate 3 billion USD towards this cause.
The money will be lent to women entrepreneurs across Africa over the next five years.
"Credit Bank PLC aims to give focus to women led businesses in a bid to enhance gender inclusivity by enabling the growth and development of women and improving their accessibility to capital for growth and expansion," said Mrs Betty Korir CEO Credit Bank in a press dispatch.
The summit that brought together key stakeholders offered a platform to deliberate and share best practices to spur investments that will bridge the $42 billion (Ksh4.3 trillion) financing gap facing women in Africa.
"As Credit Bank we seek to be on the forefront in enabling the growth of women led enterprises,"
"We anticipate to facilitate this by directing additional financing and leadership programs to women entrepreneurs," added Mrs Korir.
Credit Bank has developed its fin-tech (financial technology) capacity that has made it easier for business owners to make transactions.
 The bank has made the further step and customized some of its fin-tech products for women.
See Also: Credit Bank Pledges Support for SMEs Through Entrepreneurship Hub