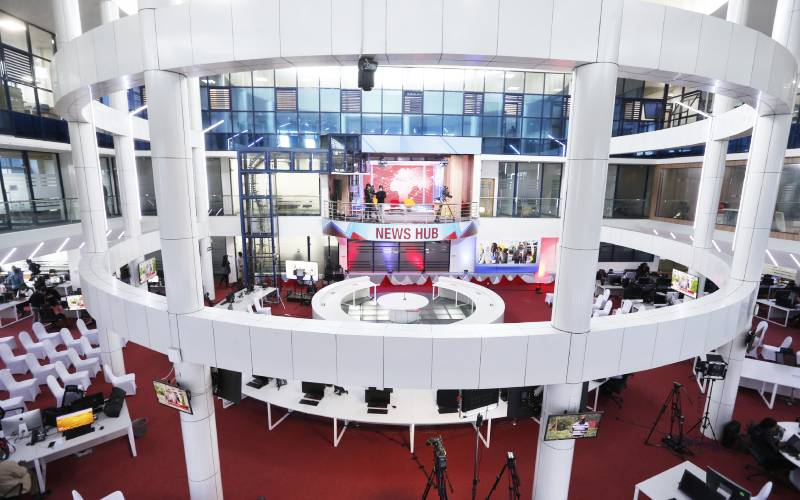 The financial situation at Standard Group is getting dire by the week. While employees are getting used to salary delays, the reality is beginning to sink in: day by day they are struggling more and more.
Those with not-so-strong emergency funds and without other income sources are resorting to extra-ordinary ways of getting by to keep their jobs. It is understood that already an arrangement has been made to have a good number of sub-editors and editorial production editors to work from home to save them from daily grind of transport costs to the Standard Group Mombasa Road and city-centre based I&M offices.
BT is informed that the chief sub-editor was forced to intervene and "save the situation" after management went mute over payment by requesting those unable to come to the office due to financial issues to work from home.
The company has not paid salaries for the last three months, and with January as good as over, the arrears will grow to four months. Things got complicated when the management, which is led by CEO Orlando Lyomu, reneged on a promise to clear October 2022 salaries by 23rd January after a meeting with leaders of the Kenya Union of Journalists (KUJ) which had threatened to call for a strike.
The company paid 80% of the October salary in two tranches of  40%, as it continues to feel the pinch of  a slowing economy and a media industry caving in to technological changes. The Standard Group, listed at the Nairobi Securities Exchange and arguably Kenya's second largest media house, is also paying the price of over-expansion with many projects introduced over the past five or so years (mostly radio and TV stations) yet to break even.
Read >> TV Stationed Owned By CRB Champion Gives Staff Rent Cover Letters
"Some of our colleagues are having it rough, especially the young journalists who do not have alternative means of survival," said a senior editor who works for the Standard newspaper but asked not to be identified because of the sensitive nature of the issue. "I have seen people stay at the offices overnight, not once not twice."
Some of them are playing hide and seek with landlords who are on their necks for rent arrears, while others do not have enough money to commute daily. "We tried to meet management but it dodged and remains silent over the plight of journalists especially those who are non-KUJ members," this editor said. "It is sad that a company working in communication sector is itself unable to communicate to its own staff."
Those who have chosen to work from home are not only cutting on commuter expenses, but also saving a coin to buy food and finance other household needs, hoping that things will soon look up for them. Standard even introduced free lunch but employees have complained that it's not really free lunch as it is eventually deducted from their pay.
It is not clear why Standard or how Standard has found itself in this kind of situation since its performance had started trending up in recent years, while other media houses like Nation Media Group and Royal Media Services have been bouncing back from the Corona-induced slowdown.
See Also >> Uhuru CS Appointed President Of London Tech Giant
Some point to Standard's management, blaming the CEO, a former finance manager at the SG, for focusing more on cutting costs through layoffs instead of growing income streams and closing non-performing entities.
Lower incomes could also be caused by the rise of digital media which has eaten into mainstream revenues. While the company has a Standard Digital as its online arm, it is no match for the monsters like Google, Facebook, and Instagram backed by hundreds of websites that are also attracting ad revenues.
Meanwhile, the dark cloud at Standard has a silver lining to it for employees initially earmarked for retrenchment. It is understood the company shelved the retrenchment after realizing it did not have requisite finances to pay laid off staff,  giving them temporary relief.
Defaulting on payments
The company has already defaulted on sacco contributions and statutory payments such as NHIF and NSSF despite deducting the money from its employees. A number of staff, fed up with the uncertainty at the media house, have quit over the past few months.
The management is staring at a major crisis if it doesn't secure emergency cash to sort out its salaries and other obligations. The company's share price at the NSE, which is currently at Ksh10.15, is also likely to get hurt as investors shy away from the counter.
Next Read >>  Meet The Soft-Spoken Journalist Who Keeps Breaking The Glass Ceilings