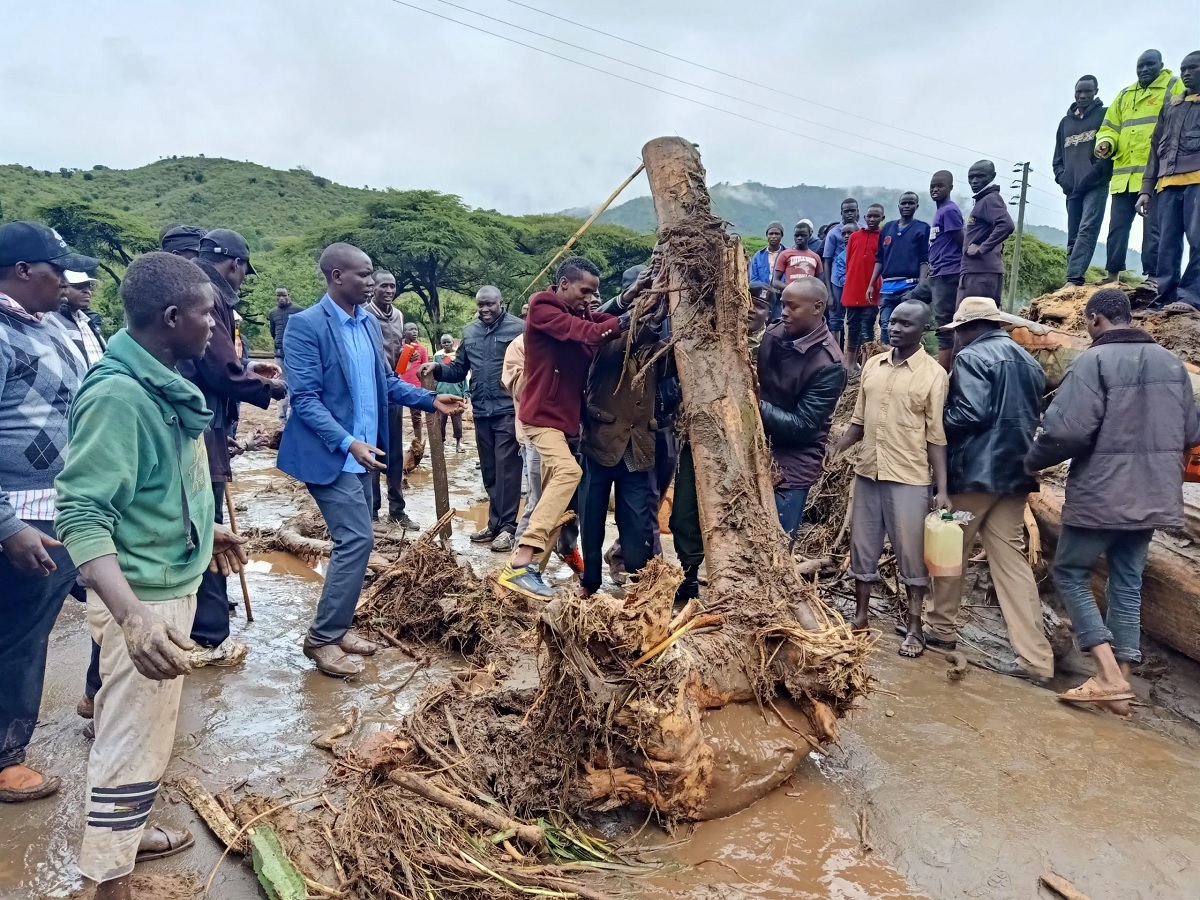 The American government could have woken up to the reality of donations theft in Kenya bypassing the government to help West Pokot residents deal with the devastation of the flood.
In response to the flooding disaster on November 23, the embassy expressed solidarity with the West Pokot residents saying it was saddened by the events.
On Saturday, a landslide in West Pokot left 43 dead and dozens of families displaced after their houses were destroyed by the landslide or swept away by floods.
Distrust in the government
While the government has agencies like the National Disaster Operation Centre (NDOC), getting assistance to those who need it the most remains a challenge.
Apart from its limited presence on Twitter, the NDOC seems to have not grasped its mandate since its inception.
Since the disaster struck on Saturday, NDOC has only been issuing the heavy rain advisories which are from the Met department.
Is this agency still sleeping on the job despite the funding it receives?
And so, in a tweet on Monday, the US Embassy in Nairobi said that it would deal directly with the recipients of the disaster support.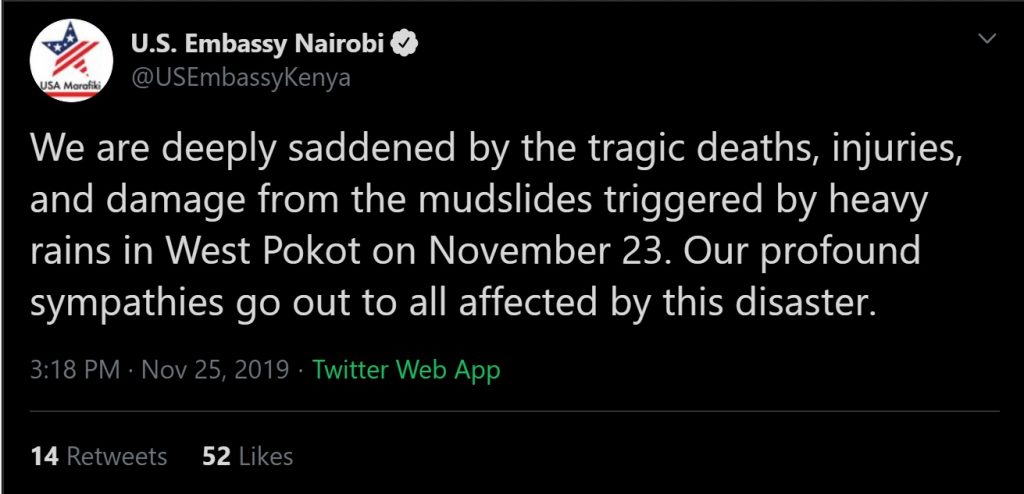 The second tweet from the embassy may have passed the scrutiny of many but it had an underlying tone that the Americans no longer trust the government to do the right thing with the money it receives for disasters.

Could this be an indictment of the Uhuru Kenyatta-led government which has shown incompetence when dealing with issues regarding money? Could wastage have been a reason the Americans decided to deal with the Kenya Red Cross society to offer humanitarian aid?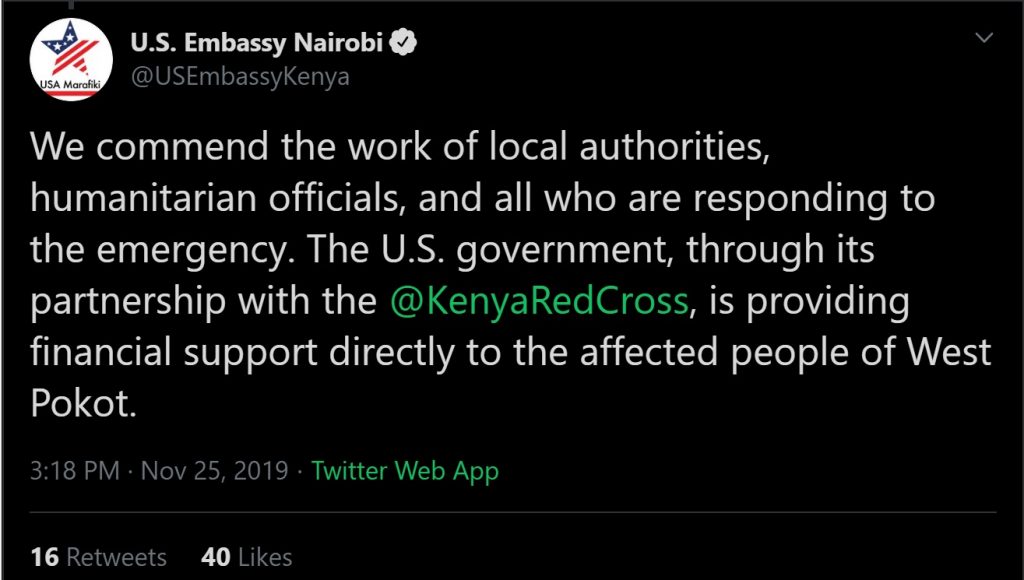 Heavy rains in Kenya
This was due to the heavy rains in various parts of the country.
The most affected areas were Tawaka, Nyarkulian and Tapach which county governor John Lonyangapuo said had the highest number of casualties from the tragedy.
Interior Cabinet Secretary Fred Matiang'i on Saturday said the government had deployed military support to respond to the crisis.
However, it later emerged that the assistance was delayed since the choppers could not land. Reports indicated that a police chopper returned to Nairobi on Sunday due to poor weather in the affected area.
With the displacement, affected families were forced to move to schools, churches and other facilities some far-flung from their villages where houses were submerged.
The floods were so severe that even animals died.
As of yesterday, hundreds of people in two camps were still cut off from basic supplies like food, clothing, clean water, beddings and medication since the roads are still impassable.
For whatever reason, Matiang'i and his Devolution counterpart Eugene Wamalwa turned around in Eldoret citing bad weather which could not allow them access to the ravaged region.
The landslides, once again, have exposed the government's slow response to the poor and the laxity in disaster preparedness.
Read >> Scandals that Bred Kenya's Inability to Fight Public Resources Theft