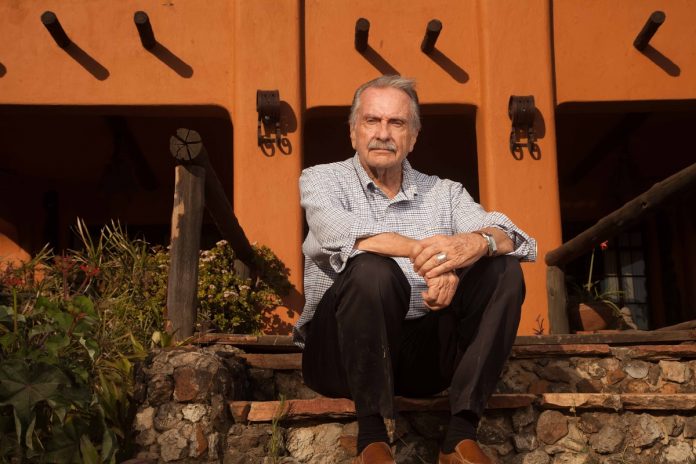 Tributes poured in for Alan Donovan after the art collector's passing was announced on Sunday, December 5.
He was the co-founder of African Heritage Ltd alongside Kenya's former Vice-President Joseph Murumbi. For many decades, the Pan-African art gallery was the continent's largest exporter of arts and crafts from Africa to the rest of the world.
The African Heritage House along Mombasa Road, overlooking the Nairobi National Park, is one of the continent's most photographed buildings and appears in several international publications. It is inspired by pre-colonial African architecture such as the  Great Mosque of Djenne in Mali and and Swahili homes on the East African coast.
When African Heritage closed in 2003 it had more than 500 full time employees and over 50 outlets around the world. It's weekly 'Buying Days' are credited as part of the development of regular Maasai Markets in Nairobi and elsewhere.
It rolled out art and jewelry collections and was involved in countless cultural, fashion  and trade events around the world.
Describing African Heritage, the World Bank wrote: "The largest and most organized craft organization in Africa… a pioneer that raised African handicrafts from souvenir trinkets to Objet d'art with world class appeal."
Alan notably formed the Murumbi Trust with several friends of the Murumbis. The Trust rehabilitated the Murumbi legacy at The Murumbi Gallery in the Kenya National Archives, The Nairobi Gallery at the old PC's office in Nairobi's Central Business District (CBD) and a sculpture garden at the Murumbi Peace Memorial in Nairobi City Park.
In 2015,Donovan released the book "A Path Not Taken, the Story of Joseph Murumbi", based on Murumbi's own transcripts.
Donovan first came to Africa in 1967 with the US State Department as a relief officer during the Nigeria-Biafran war. In 1969, he resigned and started travelling across the continent.
He  bought a Volkswagen bus in Paris and drove travelled through the Sahara Desert to Nigeria and then across the Congo to Kenya.
For his efforts in promoting African art and culture, Donovan received several awards and accolades. Among them is the Lifetime Achievement Award from the Pan African Broadcasting, Heritage and Achievement Awards in South Africa, for "Thirty Years of Visionary Leadership in the Arts" and "The best gallery in Africa" during the African Heritage 30th Anniversary Celebrations in 2002.