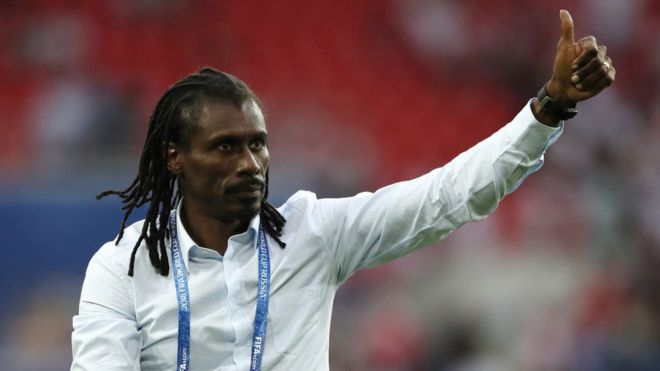 African teams have a tendency of going abroad when they are looking for a new manager as it is believed foreign managers have more experience.
However, judging on this year's African Cup of Nations (AFCON), African managers have what it takes to successful coach a team. Both finalists are coached by their own local managers while teams with foreign managers failed to reach the final of the competition. Senegal is managed by Aliou Cissé while Algeria's manager is Djamel Belmadi.
Take Kenya for instance, local coach Stanley Okumbi was fired an replaced by Sebastien Migne who is a French citizen. Kenya managed to qualify for AFCON under Migne but failed to impress at the competition bundling out at the group stage.
[Read: Mwendwa breaks silence on Harambee Stars AFCON performance]
Harambee Stars might have just been unlucky as they were in a tough group. The two members of the group who proceeded made it to the finals so Kenya would not have stood a chance. Perhaps Kenya might have performed better with a local coach as they only lost to teams that are managed by African coaches.
Apart from good performance, using an African coach comes with a lot other advantages. Take the budget for instance, foreign managers are highly expensive because of the exposure and the foreign tactics they bring to the team. Getting a local coach can be easy because the amount to be paid can be negotiable.
An African coach also knows the players more than a foreign one can. In most cases you are likely to find that the coach has managed some of the players before. It is possible that the coach has followed a players progress since academy hence this coach will know how best to use specific player.
Local coaches also relate to local football coaches which can be an advantage as well as a disadvantage. Relating with local politics might help the manager come up with a squad that will not leave the fans complaining but this might not be the best squad. Fans' talk in some way gets to the players affecting their game but if fans do not talk then players will have the morale to represent the country well.
When coach Sebastien Migne named his AFCON squad, fans were first to comment saying that top players have been left out. In his response, the French tactician said that he does not select his squad based on what the fans are saying but based on how the players perform in their club.
It is a high time that African teams started believing in their own coaches to manage the national teams. Senegal and Algeria have shown that success is possible with local managers. Low budget coaches but the results are still impressive.
[See also: Mass exodus at Ingwe with little hope for new signings]