Citizen TV news anchor Yvonne Okwara on Friday, November 27 looked back on her career as part of a conversation with Impact Africa Network (IAN).
The live-cast, part of IAN's Power to Our Women series, saw Okwara reveal moments that defined her journey to becoming one of the most recognizable faces in the country.
Unknown to many, the media personality started her first job in the industry at the age of 8, hosting a weekly children's show known as Children's Variety on state broadcaster KBC.
At the Kenya Broadcasting Corporation (KBC), formerly Voice of Kenya (VOK), Okwara used to earn Ksh500 per episode.
As Okwara revealed, her salary doubled when the late former President Daniel Arap Moi announced an increment of the minimum wage in Kenya.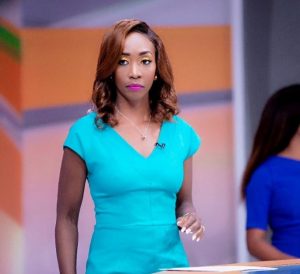 "At the time we were earning 500 shillings per episode which was a hell of a lot of money back then.
"And then I distinctly remember during one of the Labour Day celebrations the late President Moi increased the minimum wage and suddenly we were earning Ksh1,000 per episode and that was huge. It was very exciting," she stated.
Okwara hosted the show for several years before exiting as she was about to join high school and was, therefore, too old to host a kids show.
She noted that her stint at KBC and the guidance of various mentors played a part in shaping the future of her career.
She cited veteran journalists Kathleen Openda and her Citizen TV colleagues Joe Ageyo, Linus Kaikai and Jamila Mohammed among those who had influenced her path in media.
Okwara, known for her hard-hitting takes on various topical issues, has had stints at several radio and TV stations including Hot 96, Q FM and KTN News.
She was part of the team that started KTN News, the region's premiere 24-hour news channel and cited it among her biggest achievements.
Okwara was the first Kenyan woman to appear on IAN's live-cast series which has been running for several weeks.
Previous episodes have featured conversations with women in business and tech, among them Silicon Valley figures with various achievements under their belts.
Watch Okwara's discuss her time at KBC below: