After a five year stint atop the world's best airlines rankings, Air New Zealand has finally been dethroned.
Denying the New Zealand carrier from clinching a sixth consecutive crown in the AirlineRatings.com awards was Singapore Airlines. The new world's best has reaped the fruits of among others, recently launching an over 17-hour flight from Singapore to New York, the world's longest non-stop flight.
Singapore Airlines moved from third place to topple last year's winner, in a move that provided a minor shake-up in the top 10 airlines ranking.
AirlineRatings.com wrote in a blog post, "Singapore was honored for the first time for its market leadership in in-flight service, new aircraft types such as the A350 and 787-10, revamped interiors and the launch of the non-stop Singapore to New York service as well as operational safety."
Making up the rest of the top ten list were Air New Zealand, Qantas, Qatar Airways, V****n Australia, Emirates, All Nippon Airways, EVA Air, Cathay Pacific Airways and Japan Airlines respectively.
Qatar Airways in fourth spot, Emirates in sixth and Eva Air in eigth place were newcomers who managed to edge out Korean Air, Etihad Airways and V****n Atlantic from the top ten list.
Top Ten Airlines in the World

1. Singapore Airlines

2. Air New Zealand

3. Qantas

4. Qatar Airways

5. V****n Australia

6. Emirates

7. All Nippon Airways

8. EVA Air

9. Cathay Pacific Airways

10. Japan Airlines
To be named in the top ten, airlines must achieve a seven-star safety rating and demonstrate leadership in innovation for passenger comfort, AirlinesRatings.com said.
The unique seven-star rating system was developed by AirlineRatings.com after two years of evaluation. With a combined 200 years of industry experience, the editors of AirlineRatings.com also look for a consistent level of service, innovation and staff engagement from each major contender.
Other criteria include fleet age, passenger reviews, profitability, and investment rating.
READ : WHY KQ MIGHT LOSE MARKET SHARE TO REGIONAL COMPETITIORS
AirlineRatings.com judges said, "Whether number one or number 10 these airlines are the best in the world. They are the aviation elite, the benchmark by which all others are judged."
In other award categories, the world's best airline managed to retain the Best First Class award that it had been awarded last year but lost its title as Best Cabin Crew to V****n Australia.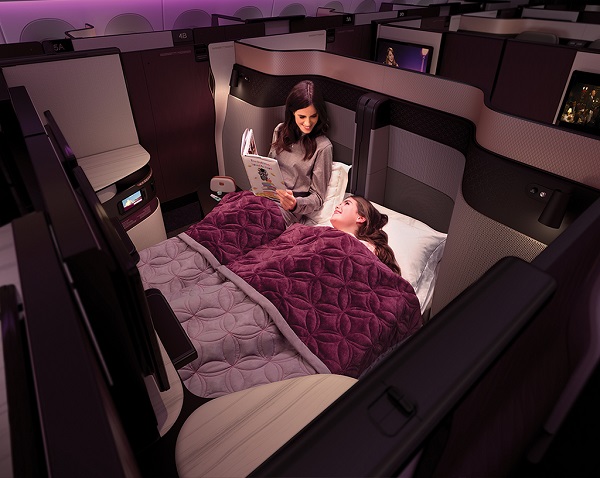 Qantas managed to scoop three awards in Best Regional Airline, Best Domestic Service and Best Lounges.
In Flight Entertainment went to Emirates, with Qatar Airways scooping In Flight Catering as well as Best Business Class.
Economy Class award was handed to Korean Air, with Best Premium Economy going to Air New Zealand.
READ : AFRICAN AIRLINES WITNESS 7.9% RISE IN DEMAND
Phillipine Airlines was awarded the Most Improved Airline in the world.
Full List of Winners
Airline Of The Year – Singapore Airlines
Best First Class – Singapore Airlines
Best Business Class – Qatar Airways
Best Premium Economy – Air New Zealand
Best Economy Class – Korean Air
Most Improved Airline – Philippine Airlines
Inflight Catering Award – Qatar Airways
In Flight Entertainment Award – Emirates
Best Cabin Crew – V****n Australia
Best Lounges – Qantas
Best Low Fare Carrier Asia /Pacific – Airasia X
Best Low Fare Carrier Europe – Wizz
Best Low Fare Carrier Americas – Jetblue Airways
Best Regional Airline – Qantas
Long Haul Americas – Westjet
Long Haul Middle East /Africa – Emirates
Long Haul Airline Asia – Eva Air
Long Haul Airline Pacific – Air New Zealand
Long Haul Europe – Lufthansa
Best Domestic Service – Qantas
SEE ALSO : BELLA SAFARIS EXCITING PACKAGES FOR THE FESTIVE SEASON