Meet the world's 14th richest man Jack Ma in Kenya
He will share entrepreneurial insights with young people in his capacity as special advisor for youth entrepreneurship and small businesses to the United Nations Conference on Trade and Development (UNCTAD)
The world's 14th richest man, Jack Ma, founder and executive chairman of Chinese e-commerce behemoth Alibaba, will be on a two-day visit to Kenya beginning Monday next week.
Mr Ma, who has a fortune valued at nearly $30 billion (Sh3.11 trillion or nearly half of Kenya's economic output) that makes him Asia's richest man, will visit the country to share entrepreneurial insights with young people in his capacity as special advisor for youth entrepreneurship and small businesses to the United Nations Conference on Trade and Development (UNCTAD).
UNCTAD Secretary- General Mukhisa Kituyi and Mr Ma will make presentations to 500 young business leaders at the University of Nairobi.
"UNCTAD will work with Mr Ma to explore opportunities with local businesses to participate in global trade," said a brief from UNCTAD ahead of the visit.
Mr Ma has been urging developing countries to look to e-commerce to bolster their economies, instead of creating regulations and taxes that could kill the emerging sector in its infancy.
"We should not discipline the baby before even it is born," Mr Ma told a gathering in Geneva during UNCTAD's annual E-Commerce Week convention recently.
Ma spent 800 hours traveling around the world last year and plans to increase that to 1,000 in 2017.
Ma said the emerging opportunities — and risks — from artificial intelligence and globalisation are two of the topics that keep him on the road.
Related: Tips on how to run a successful business
"This is why I'm traveling, talking to all the government and state leaders and telling them move fast. If they do not move fast, there's going to be trouble," Ma said. "So when we see something is coming, we have to prepare now. My belief is that you have to repair the roof while it is still functioning," he told CNBC.
There could be benefits from artificial intelligence, Ma said, as people are freed to work less and travel more.
"I think in the next 30 years, people only work four hours a day and maybe four days a week," Ma said. "My grandfather worked 16 hours a day in the farmland and (thought he was) very busy. We work eight hours, five days a week and think we are very busy."  (Original reporting by Business Daily. Backgrounding borrowed from CNBC.)
NEXT: Simple things millionaires do that the rest of us don't
KQ recovery takes off as losses shrink
Chief Executive Sebastian Mikodz attributes the improvement to decreased costs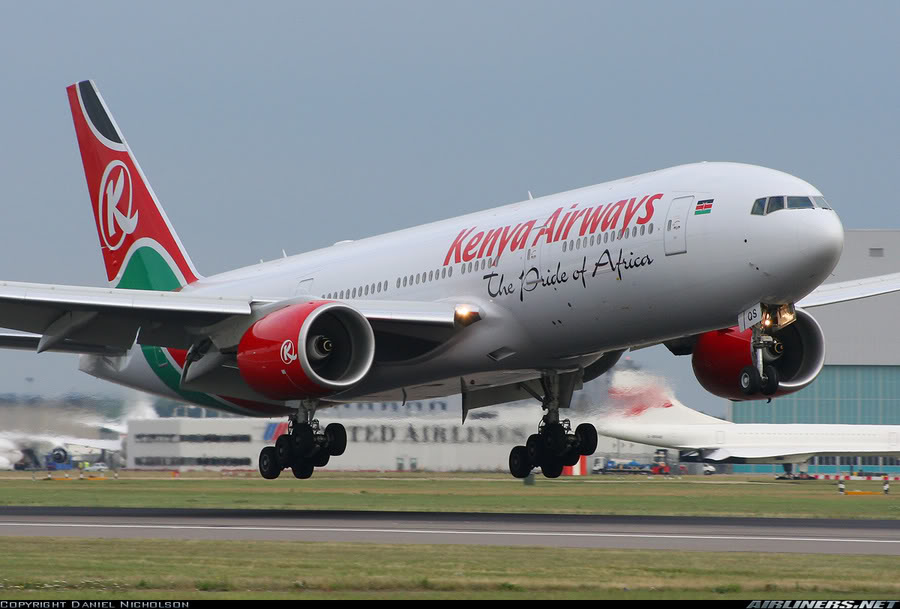 Kenya Airways (KQ) has posted a Ksh3.8 billion net loss for the six months to September, a 20.5 percent drop from the same period last year when it recorded a Ksh4.78 billion loss.
Chief Executive Sebastian Mikodz attributes the improvement to decreased costs as fleet costs were lower by 21.9 percent while overheads decreased by 8.9 percent. However, the national carrier's revenues remained flat in the period under review slightly impacted by the election period.
"During the period we have seen our business decline by 52 percent, November is flat but the bookings for December have gone up by 6 percent compared to same period last year. We will see the full; impact in our full year announcement," Mikodz said.
Cabin factor went up by 5.4 percent to 76.9 percent, passenger numbers up by 3.3 percent to 2.3 million while Intra Africa traffic increased by 6.7 percent. Operating profit grew by 52 percent to Sh1.4 billion while total asset hit Sh142 billion down two billion compared to 2016.
Focus over the next few months is to grow a profitable network, winning in key markets and improving revenue structure. "Launching the Kenya Airways New York route is a strategic initiative that will require significant investment and will be the longest flight in our network," Mikodz said.
The firm has just completed its capital optimization plan that has seen both banks and the government turn their debt into equity reducing the airlines' debt by 36 percent.
"The journey to turnaround KQ will be over six to 12 months, and there is a strong management team now in place to drive that ambition," said KQ Chairman Michael Joseph.