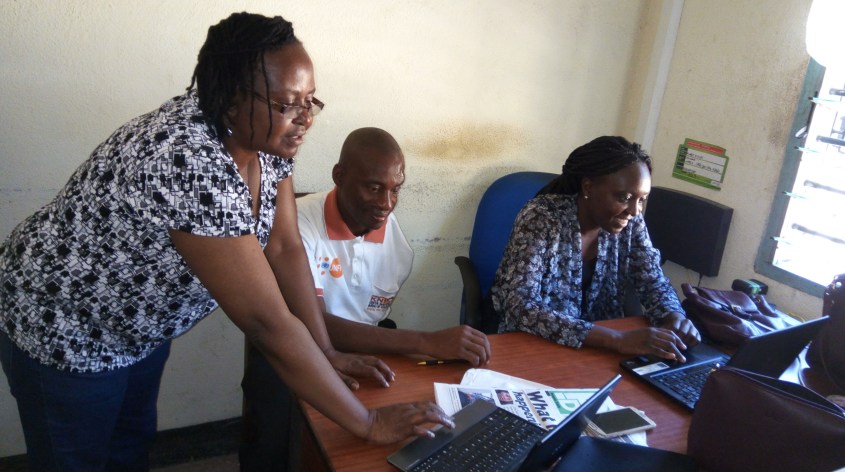 The much-hyped national census in Kenya is on us and while most of the information required from you is general, there is a worrying factor.
Globally, censuses do not require you to give any information that could personally identify you.
However, there seems to be a breach and an overstepped mandate in that this is an expected answer for the census question you have to answer tomorrow.
Leaked data like phone number and accompanying details
Data breaches and insecurities that can arise from them are not unfounded. Any data available today is a goldmine to someone.
In Kenya, for instance, if a telco leaked your phone number and the details that go with it, it means you risk losing your money in the mobile wallet. In addition, secret information like PINs and contacts saved on your phone may find their way to a third party.
So why would the Kenya government need your identifiers for a survey that is supposed to give a general overview and not specifics of any individual?
Your personal identifiers include your ID and Passport Number as well as your location.
According to Amnesty Kenya's Irungu Houghton, there are valid fears over data protection in Kenya since there is no law to safeguard data.
"There is a Bill in parliament regarding data protection but until a data protection law is in place, there is no legal framework to safeguard data," says Irungu.
Irungu adds that while it is a civic duty for every citizen to be counted, it would not be prudent to call for a boycott of the census now that it is too late.
"It is strange to have the identifiers requirement in the census and while data protection in Kenya is not assured, there are several grey areas regarding whether or not to answer some of these invasive questions.
During the pilot census August last year, the question on personal identifiers was not included.
"Why it appears now raises questions," said Irungu.
KNBS says that apart from government planning and policy development, the data collected in the census also serves data users in the 'private sector at various levels'.
"This can help private companies to base their investment, sales and marketing strategies on empirical data. The census data is also widely used by researchers in conducting social and economic studies," it adds.
So, should the census questionnaire be made public?
It is already fishy to coerce people to give information they are not comfortable sharing and it makes it even worse when a government subjugates its people to achieve a goal-however unpopular.
An exercise that has public participation and the involvement of all citizens would make it a more inclusive and engaging platform since the people's voice is what matters.
The pilot census data collection programme took place in 12 counties including Nairobi, Busia, Kisumu, Makueni, Nyeri, Kwale, Kilifi, Tharaka-Nithi, Mandera, West Pokot, Kericho and Kisii for seven days.
The citizens are the people who should determine what they need and what is most important to them.
Hot on the heels of the controversial Huduma Number where Kshs 8 billion was spent on the exercise, a lot more will be spent on the census.
The government is spending Kshs 18.5 billion on the census raising the question on what advises priority spending.
In total, the two exercises will cost the taxpayer no less than Kshs 27 billion.
The census questions, according to KNBS
KNBS says that the key questions that will be asked during the census enumeration will be about age, sex, marital status, live births, deaths and migration.
Others will cover the forms and severity of difficulties in performing daily life activities, educational attainment, labour force particulars, access and ownership of ICT equipment and services, crop farming, livestock and aquaculture, housing characteristics and ownership of assets.
"Anyone who will be present in your household on the night of 24th/25th August 2019 will be counted together with your household," states KNBS.
Additional information indicates that everyone will be counted depending on where they will be on the night of 24th/25th August 2019.
Exceptional cases will be for those who will be on duty working such as nurses but they will be counted with the household.