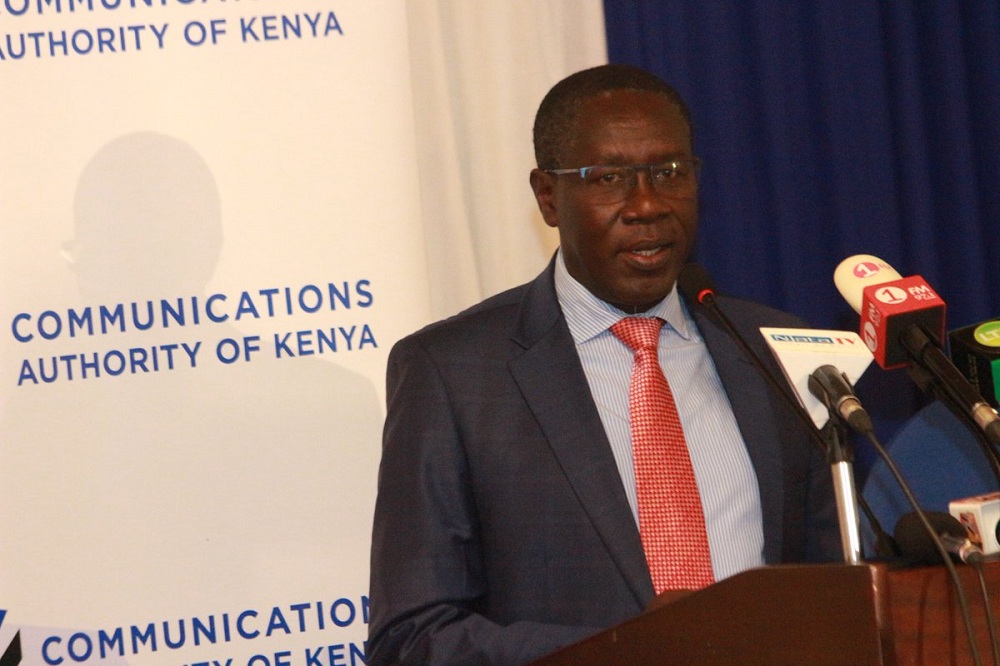 The Communications Authority of Kenya says it cannot foot the Ksh 1 billion bill required by the police for the war on cybercrime as ordered by President Uhuru Kenyatta last month.
Director-General Francis Wangusi on Tuesday said funds are already committed to other projects and the authority does not have the money required by the Directorate of Criminal Investigations.
Last month, President Kenyatta directed that CA gives Ksh 1 billion from the Universal Service Fund to the DCI.
"The money that we have for the Universal Service Fund is already committed. I wouldn't really say that we have money to put into other projects if the priority projects have not been completed," Mr Wangusi said.
Wangusi said that the monies available had been directed towards connecting 78 sub-locations that do not have access to any network.
The money will also be used to connect broadband to schools across the country at a cost of Ksh 7 billion.
He said CA still needs Ksh 70 billion to fill existing gaps.
The Universal Service Fund was set up in 2009 and is primarily financed by mandatory contributions from licensed operators who provide services in various communications sectors.
Other incomes to the CA fund come from government allocations, returns from investments, gifts, donations, grants and endowments, among other sources.
Its key responsibilities include supporting expansion of communication services to schools, health facilities and other organisations serving public needs.
The Communications Authority is mandated to manage and administer the fund.
Mr Wangusi was speaking during the opening of the Central regional offices in Nyeri Town.
The office will serve 13 counties in the Central, Northern and Eastern regions in an effort to take services closer to the people.
"The authority has plans to keep taking its services closer and closer to the citizens," he said.