The Teachers Service Commission (TSC) has announced 1550 job vacancies for teachers across the country. 1,119 positions are for primary school teachers while 431 positions are for Secondary school teachers.
TSC declared that the vacancies are for teachers to replace those that left the service through natural attrition.
According to TSC, those interested in the vacancies should submit their applications online through the commission's website by March 8, 2021. The teachers will serve on permanent and pensionable terms of service.
To qualify for the recruitment a candidate must be a Kenyan citizen, must be a holder of a P1 certificate for primary school, and a minimum of a diploma certificate for secondary schools. They must also be registered teachers with the TSC.
How to Apply
To apply you have to visit the Teachers Service commissions (TSC) online portal, once you sign into the portal, head over to the 'Careers' tab, click on it then proceed to 'active promotions'.
Once on the page, you will be presented with two options 'view/ apply', you can view the details of the job then apply for the post.
You can then enter your surname, ID, and TSC numbers to proceed, and lastly, you fill in the details that follow, they include basic, professional, and other details to complete the application.
READ>>>>>TSC Advertises 15,000+ Promotion Vacancies for Teachers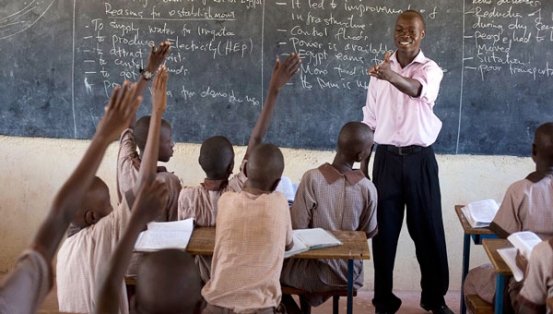 The Teachers Service Commission noted that it was an equal opportunity employer and persons with disabilities (PWDs) were encouraged to apply.
It added that the recruitment exercise was free of charge and warned applicants against fraudsters who might extort money from unsuspecting persons purporting to assist in recruitment.
Only shortlisted candidates will be contacted and the shortlisted candidates will be required to produce original professional and academic certificates.
TSC noted that in the case of primary schools, successful candidates would be posted to serve in any part of the country where vacancies exist and not necessarily in the county where they were recruited.
READ>>>>>TSC Advertises 1,000 Vacancies for Teachers