Dennis Itumbi, the Digital Communications Director at the Presidential Strategic Communications Unit (PSCU), has finally broken his silence over the deactivation of social media accounts he used to run by Chief of Staff Nzioka Waita last month.
Itumbi took to Facebook to urge his fans to give acting PSCU head Kanze Dena, who was appointed to the position in July, time to execute her vision.
Last month, Nzioka deleted accounts that were being run by Itumbi and other PSCU directors, saying the move was part of ongoing efforts to enhance accessibility and flow of information from the Office of the President.
"State House has undertaken a review of the various digital media accounts that have in the past been used to convey official information on the activities of President, Uhuru Kenyatta. Please note that all official communication originating from the President's Strategic Communications Unit shall be strictly communicated through @StateHouseKenya, @UKenyatta @FirstLadyKenya and @KanzeDena on Twitter and State House Kenya, Uhuru Kenyatta, and Office of the First Lady Kenya on Facebook,"  he said in a statement.
The move was seen as aimed at crippling the wings of the directors who had taken advantage of their closeness to President Uhuru Kenyatta to defy official protocol while communicating with the public and often dabbling in politics. At one time, they were chased out of State House for, among others, undermining then PSCU boss and State House spokesman Manoah Esipisu, whom they considered an outsider.
However, following the decision, communications from the presidency and State House have taken a low profile amid reports the directors have been sidelined with some being forced to operate from Deputy President William Ruto's Harambee House Annex office. This has not been lost to a discerning public, something which Itumbi came out to respond to.
"I have noted many kind words relating to the input of the great team at PSCU. I appreciate, it is always good to read feedback both positive and negative that is how we grow and witness the beautiful act of excellence. However, let me say this, we should always give people time to execute their vision, you never know, they may just shock you with their strategy, they may be slow but effective. Most importantly, institutions must be allowed to outlive individuals. Watu wa mkono kama sisi, should never be a discussion that outshines an institution. Institutions must outlive individuals, however good they are," Itumbi wrote on his Facebook page on Tuesday evening. 
"Individuals come and go, but institutions live long after our compulsory exit at some point. But we shall continue to serve until the day of exit comes. Create Digital institutions wherever you are. They will be here long after your personal accounts have exited the stage. Good evening and God Bless You all," he added.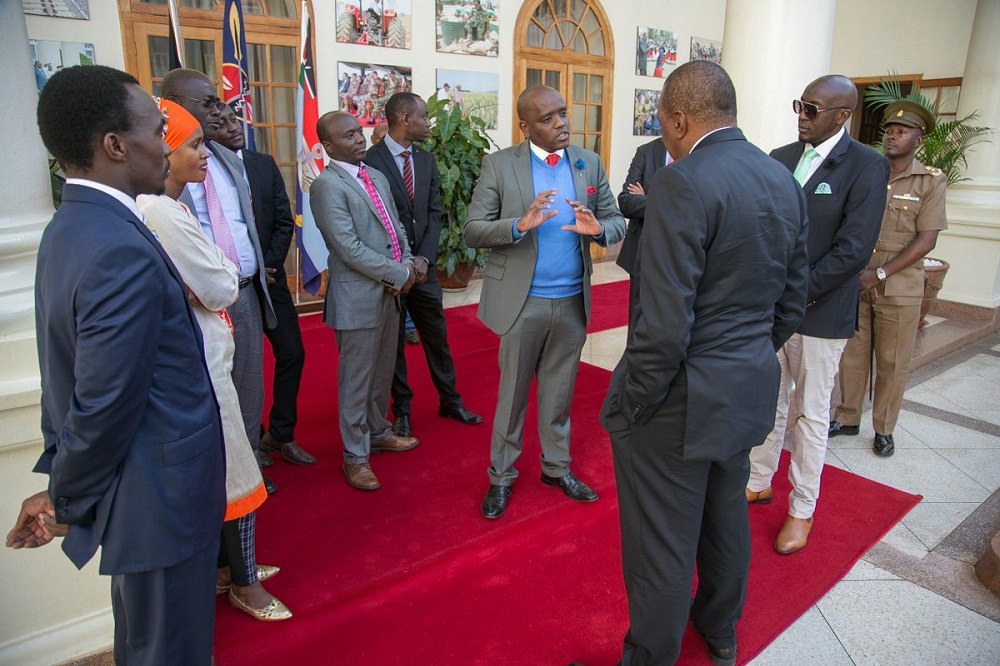 While implementing the move, Nzioka decreed that operational correspondence by PSCU staff to media outlets will be done through officially assigned "president.go.ke" email addresses.
READ: JACQUE MARIBE'S FIANCE': LOVE TRIANGLE OR DEAL GONE SOUR?
"In this regard and with immediate effect, only the aforementioned official digital media channels will convey information for and on behalf of the President, Her Excellency the First Lady and State House. It is further advised that State House shall not accept any liability or responsibility for any inaccuracies arising from the reliance by a media outlet on communication delivered through any other unofficial means," he said in a statement.
Itumbi's reaction on Tuesday attracted varied responses.