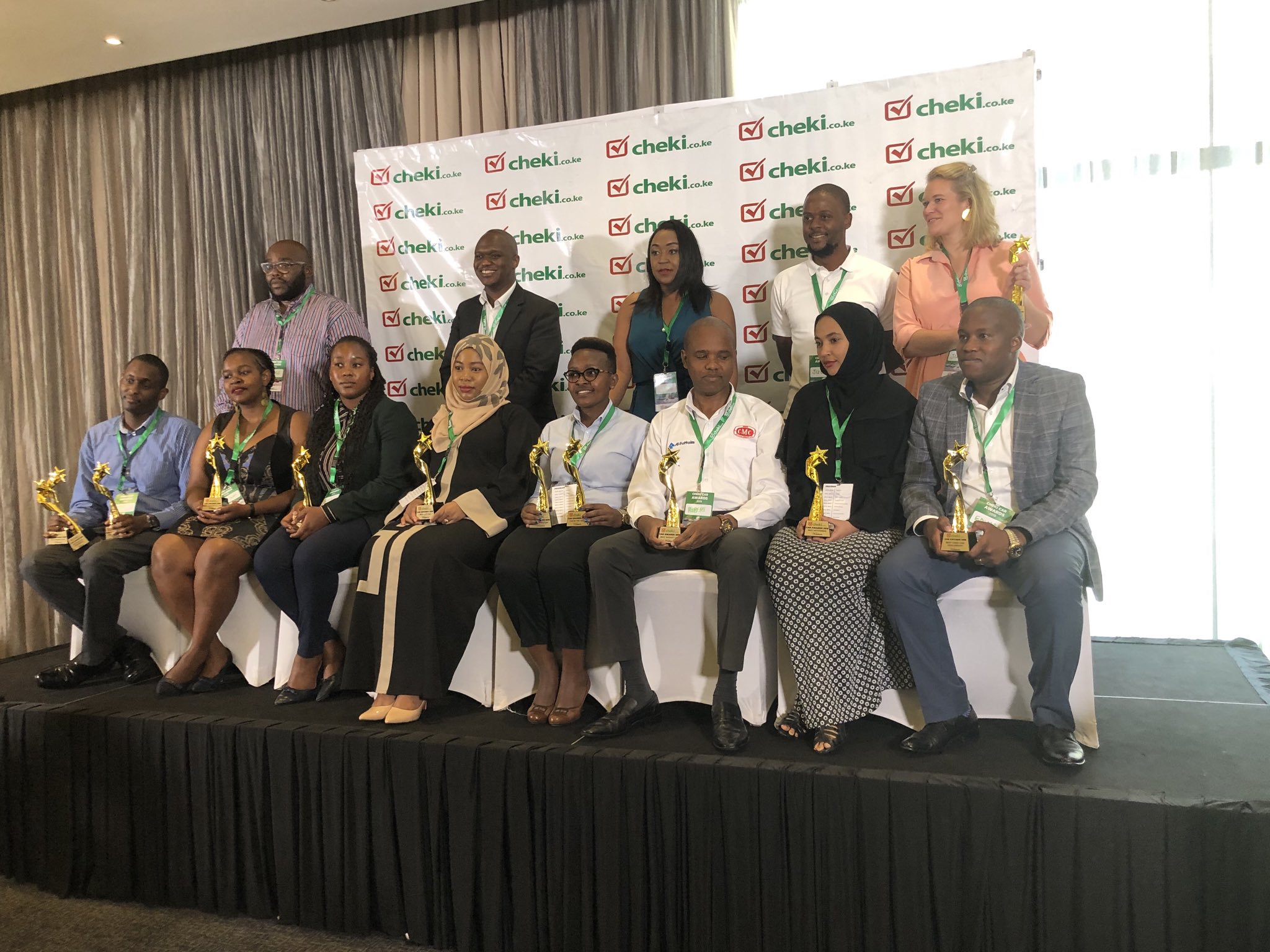 Toyota Kenya carried the day at the inaugural Cheki Car Awards taking home 15 awards from the various categories they were nominated in.
The awards were a first of its kind in the country to rank cars in selected categories and enlighten Kenyans on specifications aimed at helping them make better car-buying decisions.
Toyota Kenya's Toyota Landcruiser was awarded the car of the year as voted by Kenyans. The SUV managed to gather more votes than the Subaru Outback (Subaru Kenya) which came in second while Toyota Fielder (Toyota Kenya) came in third.
CMC Motors' Mazda Demio won the best budget car category. Toyota Kenya's Toyota Vitz came in second while Honda Fit from Honda came in third. Despite falling short in this category, Toyota Kenya redeemed itself in the best family car category as they scooped all the three top positions.
Toyota Alphard was the best family car scooping the award ahead of Toyota Vanguard which came in second place while Toyota Noah was third.
The highly-rated Range Rover Sport from Inchcape dominated the SUV category beating the car of the year (Toyota Landcruiser) to the award. Toyota Kenya's Lexus LX570 was third in the SUV category.
DT Dobie's Volkswagen golf and AUDI A3 were first and third respectively in the best hatchback car category. Toyota Kenya was present in the remaining space in the category as its own Toyota Auris was second.
Honda Fit dominated the best city car category beating Toyota Vitz to the prize. Mazda Demio from CMC Motors came in third in the category.
DT Dobie's much-celebrated brand, Mercedes Benz, did the company proud in the best luxury car category. Mercedes S350 won the prize in the category while Toyota Landcruiser came in second. Inchcape's Range Rover Sport was third.
Subaru Impreza STI from Subaru Kenya dominated the only category that Toyota was not present. The Subaru Impreza STI was awarded the best high-performance car ahead of Nissan GTR (Nissan Kenya) and Mitsubishi Lancer EVO (Simba Corp) in that order.
General Motors' Isuzu N-Series was awarded the best commercial car. Toyota Kenya took the remaining two spots with Toyota Hiace coming in second ahead of the Toyota Hilux.
In the Best Motorbike category, Honda CBR (Honda Kenya) was first ahead of Yamaha DT 175 (Toyota Kenya) and Bajaj Boxer.
Speaking during the awards event, Cheki Kenya's Chief Executive officer Resian Leteipan said that the awards are aimed at helping first-time car owners make good decisions.
"Most first-time car owners struggled with deciding which car would best suit their current needs owing to close similarities between different makes within specific categories," Leteipan said.