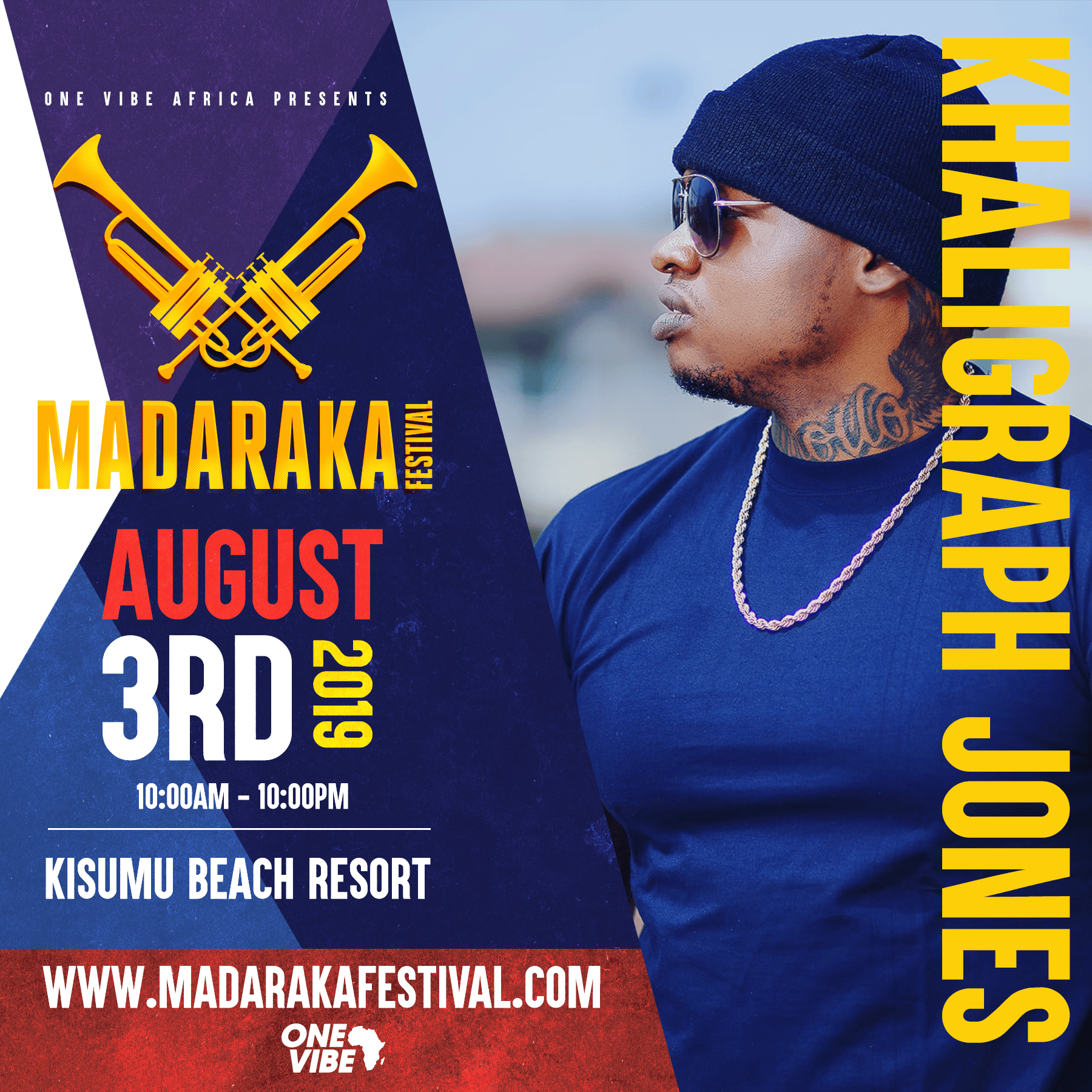 After four editions in the diaspora, Madaraka Festival will on 3rd  August 2019 bring musicians, creatives, and fans to Kisumu, Kenya for the first time. The previous editions of the festival were held in Seattle, Washington at the prestigious Museum of Pop Culture.
Top Kenyan artists are expected to headline the event that is coming to Kenya for the first time since it was launched. Comedian Eric Omondi will be hosting the event alongside MC Mbom and MC Jakamega while DJs Kriss Dralin and Suraj will be on the decks. Khaligraph Jones will also be performing as well as other musicians incuding the likes of Musa Jakadala, Nazizi, Karun, Mazzi & Soul Purpose, The CBK Music, Nairobi Horns Project, Nafsi Huru and Bensoul.
Since 2014, Madaraka Festival has attracted over 3,000 patrons and reached over 3 million people digitally. Proceeds from the festival go towards One Vibe Africa's E*******n Music and Art Program (EMAP) which has served over 500 youth in Kisumu, Kenya.
For the 5th edition of the festival, One Vibe is planning to mark it with a celebration and a fundraising dinner in Seattle. The goal of the dinner will be to support One Vibe Africa's initiative on building communities through sustainability and entrepreneurship by producing other such Madaraka Festivals in Kenya and other African countries.
[Read: Married at 22, divorced at 26: Kenyan musician tells her story]
Madaraka Festival has been the most consistent African event in the Diaspora dubbed: "a night to remember" by Northwest Music Scene, "a premier African-influenced festival" by YES Magazine, and a "globally oriented event" by Humanosphere Magazine.
"Our hope is to expand, one community at a time, by producing a Madaraka Festival in each community with the proceeds supporting that community as well as One Vibe's work. Our goal is to leverage our network throughout Africa to reach many communities through music, the universal language," Simon Okello, the founder of One Vibe Africa said.
Now more than ever, youth in Kenya are in need of the artistic encouragement and experiences. Madaraka Festival provides the resources for these vital artistic exchanges. Hundreds of youth are now participating in One Vibe Africa's programs in Kenya as a direct result of the collaboration between Seattle artists involved in Madaraka Festival.
Madaraka Festival brings Africa's finest musicians and creatives together with world renowned artists and innovators for a celebration of music and civic purpose. In 2019, this international cultural extravaganza will be the culmination of an entire week of activities happening in Africa for the first time, and will feature live music, storytelling, poetry, exhibitions, workshops, and a film festival.
[See also: Innovative storytelling to highlight 3rd Nairobi Film Festival]