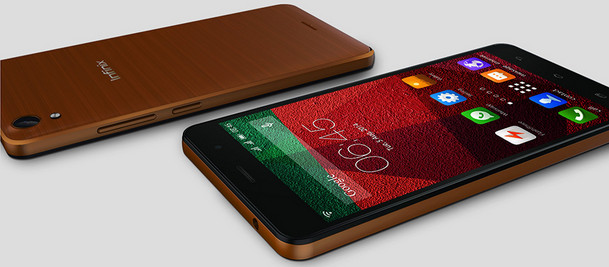 Infinix Hot 3 Lite
Infinix Phones are taking over  Kenyan market from the previously predominant smart phones.  This is majorly  because Infinix mobile phones provide high end features at relatively low prices.  In 2016, Infinix Mobilty launched several smartphones in Kenya: Infinix Hot 3 (March), Infinix Hot S (July), Infinix Hot 4 (August), Infinix Note 3 (August) & Infinix Zero 4 (November). The best selling among these is Infinix Hot 3Lite, whose key features include:
5.5" screen.
Android 5.1 (Lollipop)
1.4GHz Octa-Core (64Bit) processor.
Dual sim
4G/ LTE network  enabled
2GB RAM
16GB internal memory.
13MP back camera
5MP front camera
3000mAh battery.
Check out and buy Infinix phones by clicking HERE
Samsung Galaxy J2
After the famous Galaxy J1, then came another breathtaking smartphone going by the name Samsung Galaxy J2. This time everything has changed from the screen, processor, hardware, storage, camera, and resolution. Basically the smartphone is more attractive and the price is also more reasonable. The most unique thing about this phone is the 4G capability. Additionally it comes with Ultra Data Saving mode for optimizing data.
Other special featuresof Samsung Galaxy J2 include:
Android 5.1 (Lollipop)
Super amoled screen
8GB Internal memory
1GB RAM
5MP camera
4.7" screen
To buy Samsung Galaxy J2 click HERE
Tecno W5 Lite
The camera profile of the Tecno W5 Lite is defiantly the highlight of the smartphone. The phone comes with 13 MP for general photography and a 2.0 MP camera for your selfies. It is among the first smart phones to ride on Android software 6.0.
Its main features include:
Android 6.0 Marshmallow
1.3 GHz Quad Core
1 GB
Dual Sim
16 GB
Micro SD up to 32 GB
Battery Capacity: 3000 mAh
BUY TECNO W5 LITE HERE
4.      LG Nexus 5X
LG Nexus 5X is a lightweight phone which has a thinner look and of course a sleek design that makes it stand out. It comes with a 5.2-inch display with a resolution of 1080 x 1920 pixels. It offers a great display especially with games and viewing of videos. The screen employs the Corning Gorilla 3 technology that keeps the screen always looking as good as new. LG Nexus 5X was one of the first phones to run on the 6.0 Android OS which is the latest Android version.
Other features include:
1.82 GHz Dual Core processor and a 1.44GHz Dual Core processor.
2GB RAM.
12.3MP rear camera
5MP front camera
4G internet connectivity
2700mAh battery capacity
TO BUY CLICK HERE
5.      CUBOT NOTE S
The Kenyan young generation pride themselves with Cubot Note S. It is a competitive smartphone coupled with high-end specification at a reasonable price. If you are looking for a business featured phablet, Cubot Note S will give you the best functionality. Back in time, a big screen was unaffordable, but now you can enjoy all the advantages of a large display with Cubot Note S.
Its features include:
5.5″, IPS, 267 PPI (pixel density), Multi-touch
Android 5.1
2GB RAM
16GB Internal Memory
Up to 64GB Memory Card slot
1.3 GHz Quad core
5MP Back Camera
2MPFront Camera
4150mAh battery
[crp]